mobile keys in hospitality
Create a convenient and smooth guest journey by giving your guests the possibility to check in online. With DigitalGuest your guests get the feeling of an app without having to download!
Basecamp Ijmuiden
Does your place consist of several vacation houses or cottages? Basecamp Ijmuiden consists of 32 tiny houses, and they wanted to make the houses easily accessible for guests. By creating a segment for each tiny house on the DigitalGuest platform, they can create content for each house and the guest staying in that particular tiny house.
Now they can use the platform to pass out the code for the key locker for each house. So the guest simply goes on their DigitalGuest platform, finds the code for the key locker, enters the code and then they get the key to enter their tiny house. Now that is convenient!
of guests reached digitally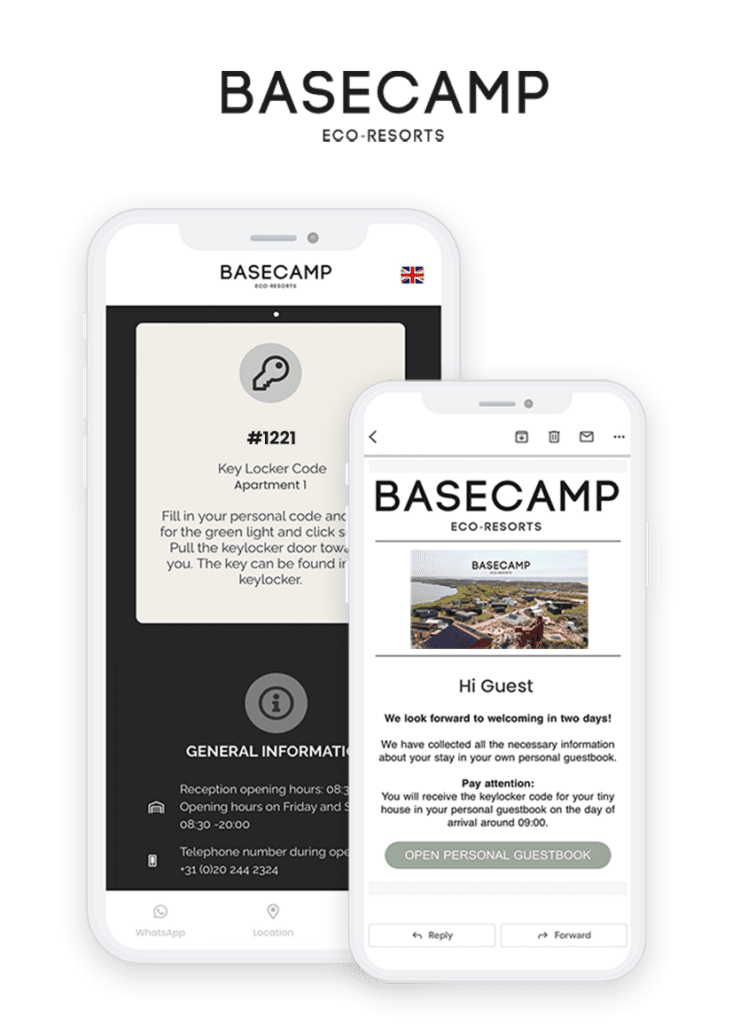 Copenhagen
Admiral Hotel
One click hotel check-in!
At Copenhagen Admiral Hotel they're using an integration between DigitalGuest and HotelBird to create a completely web-based and automated online check-in.
Guests automatically receive a pre-stay email two days prior to arrival with the option to check in online. The room key can even be picked up at their self-service kiosk – making the arrival at the hotel as smooth as possible!
Ready to improve your guest experience?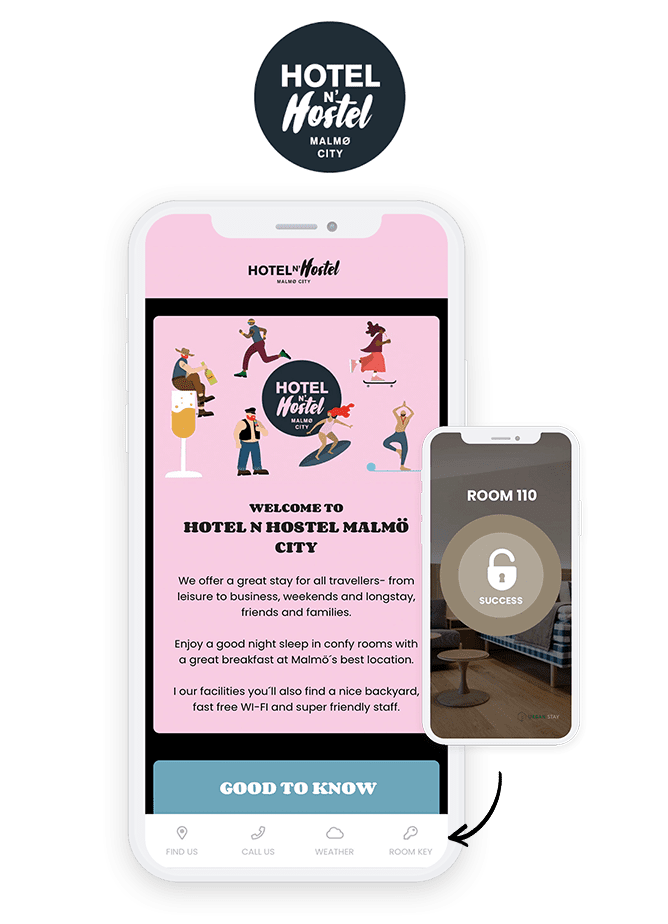 Hotel N Hostel
Malmö City
Distributing room keys through DigitalGuest can be done in several ways! At Hotel N Hostel Malmö City, they're using the tabbar on the platform to distribute their digital room keys.
Adding the room key to the tabbar means that guests never have to scroll or spend time searching for the room key because it's always visible on the platform. Hotel N Hostel Malmö City is using JustIN Mobile as their digital key provider, and with DigitalGuest they can distribute that information to all guests.
digital keys in hospitality
Hotel GUESTapart
Maybe you already have code locks on your doors? Then take an example from Hotel GUESTApart. They distribute a personal key code at check-in by sending an SMS linking to the DigitalGuest platform, where the room number and key code is always visible.
The code can be used by guests to enter their rooms during their stay. For every guest the key code is different and it resets automatically through the hotel's PMS when the guest checks out. Their SMS's are automatically sent out through DigitalGuest and it just doesn't get any easier to make the guest stay enjoyable.
digitalized guest journey
Are you curious?
Get ready to become the amazing new client of DigitalGuest.