Mobile keys
Let your guests unlock the hotel room with their own smartphone.
Simple and easy – without downloading an app!
Connect your mobile key solution
There is a lot of different mobile / digital key providers in the hospitality market, and we know that there is not a one size fits all solution. That's why we made it possible to easily connect your preferred provider into the DigitalGuest web platform.
That will ensure that your guests has the mobile key ready to use on their own smartphone. No matter if it's an app or web solution.


An off-the-shelf solution
Native and/or web app compatible
Prepare your guests before arrival
Streamline the guest experience
by gathering all services in one place
No integration or third party dependencies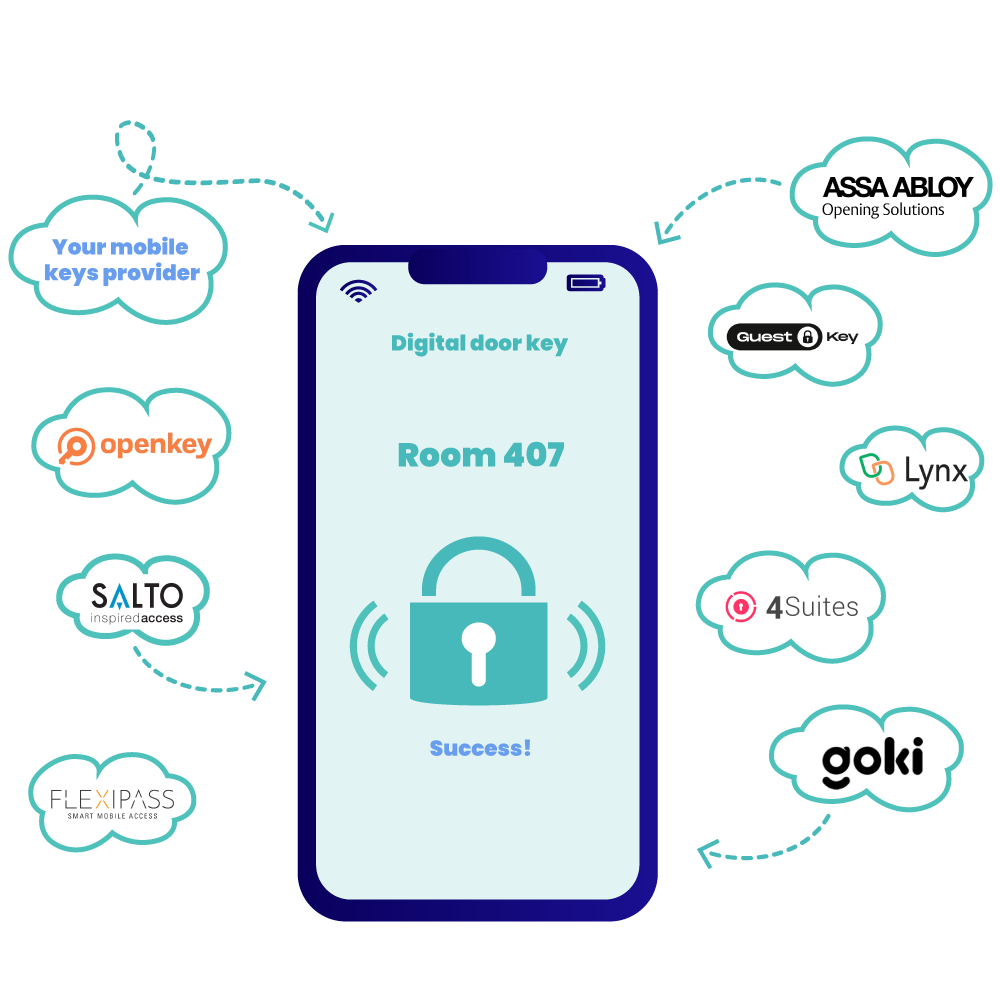 Interested to hear more about mobile keys?