We are helping hotels deliver unforgettable digital guest experiences
Boost revenue & guest satisfaction
Eliminate paper waste
Free up valuable time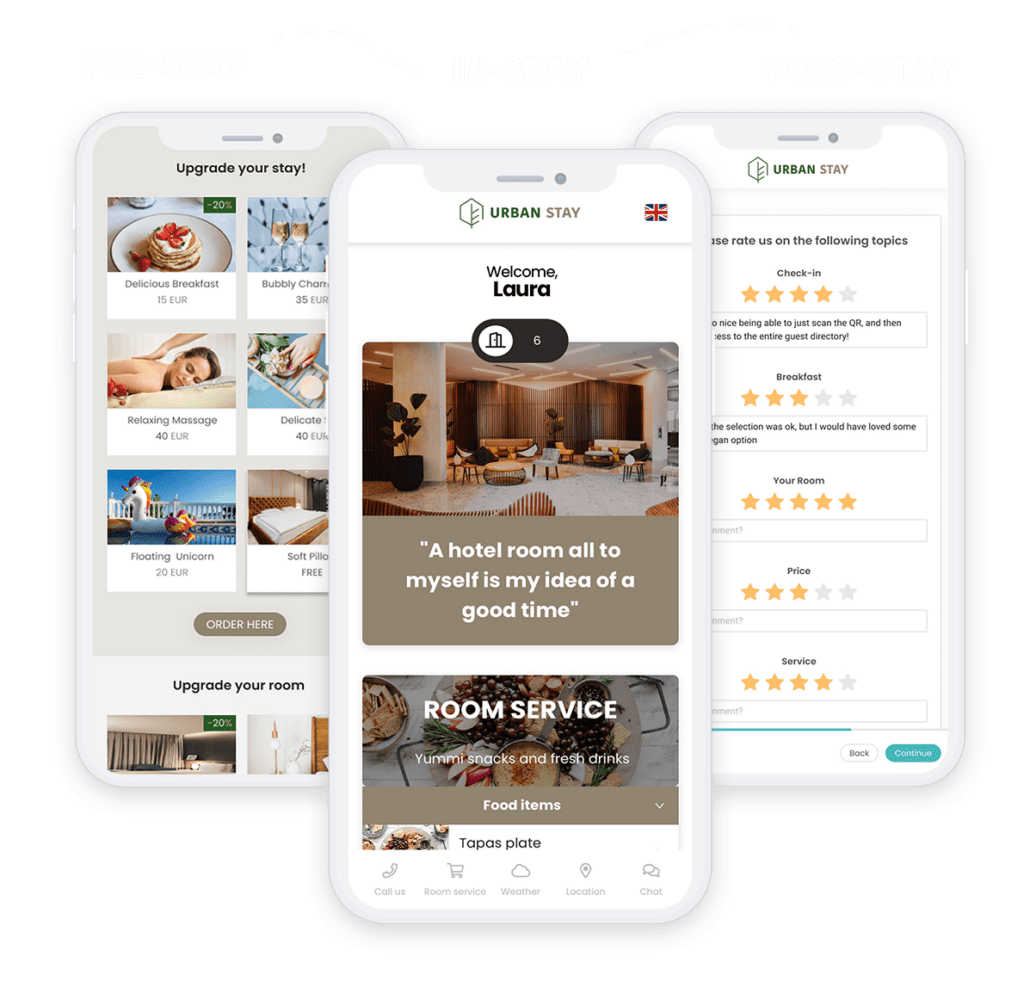 Trusted by 550+ innovative hotels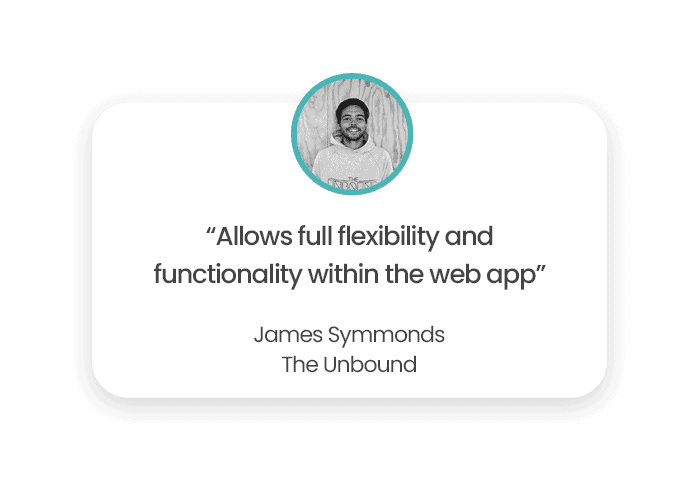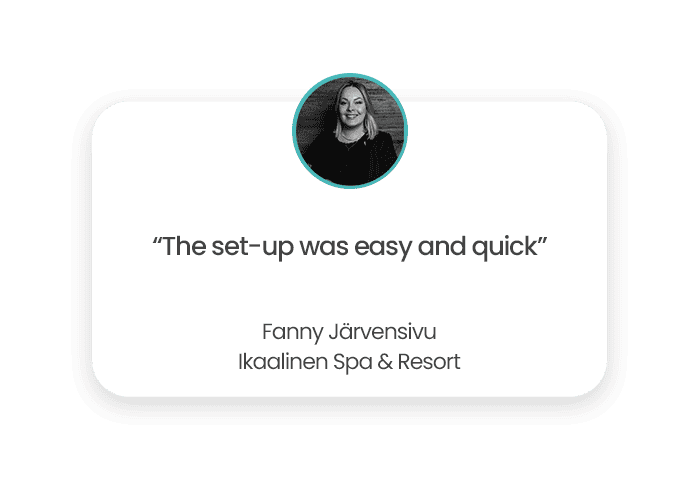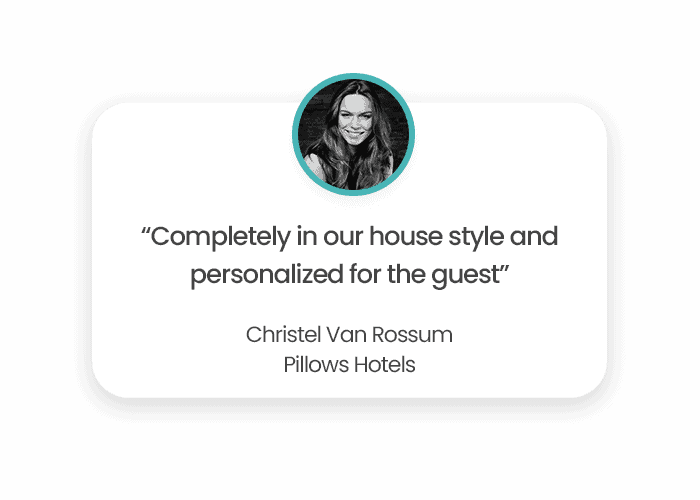 Post-stay
Customized guest surveys
Measure & analyze guest feedback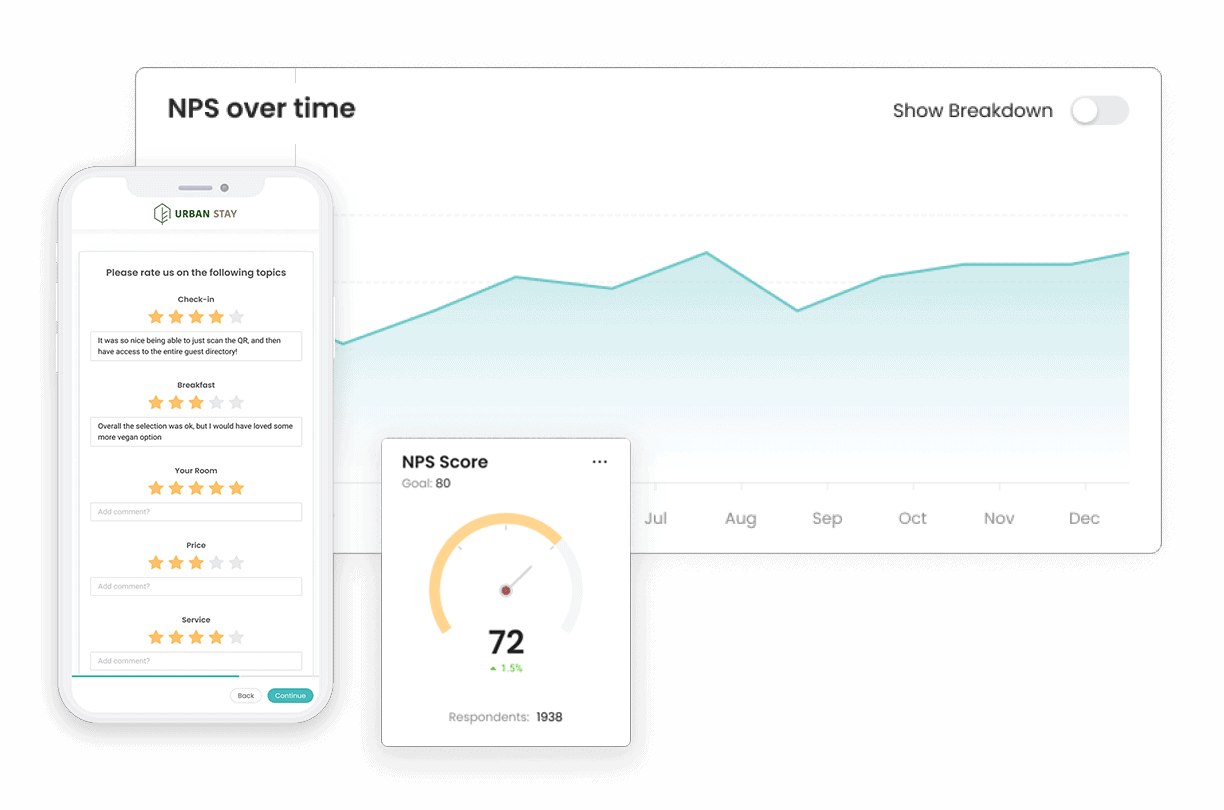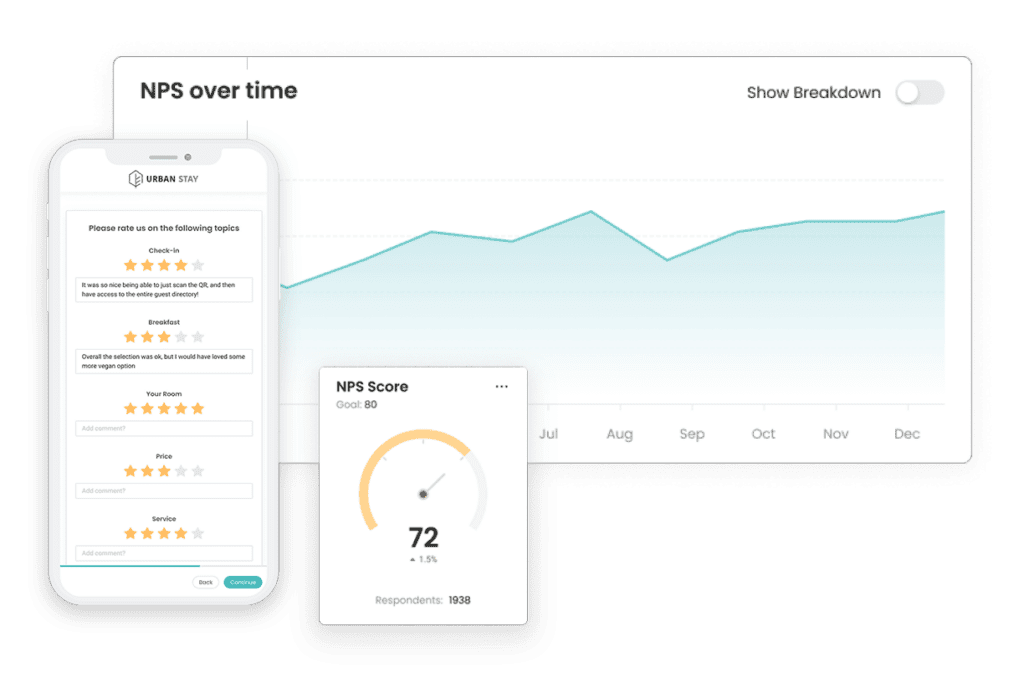 No app- no download for your guests
Why customers love DigitalGuest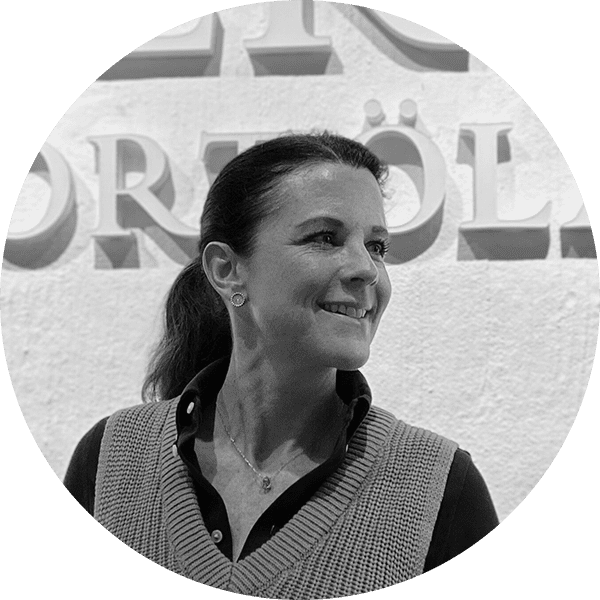 "Our guests really appreciate getting information before arrival and when they check-in, via DigitalGuest. We, who work at Ekerum Resort Öland, think that it is easy to gather our range and offers…"
Alexandra Mann
Business Manager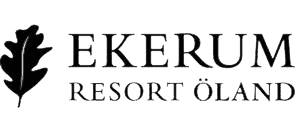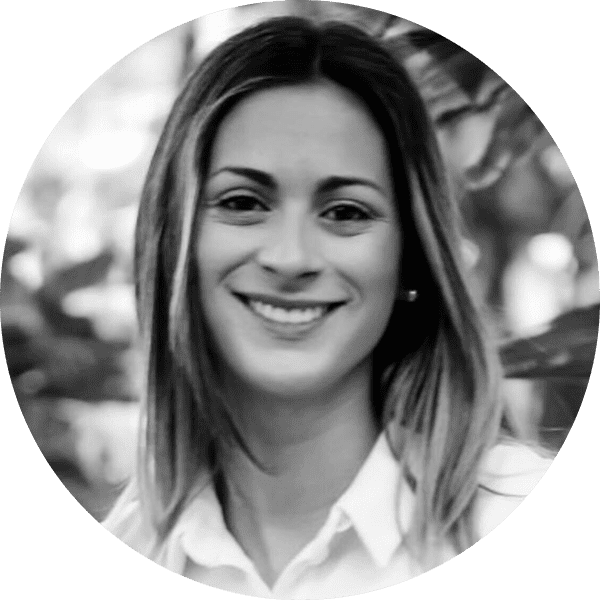 "DigitalGuest helps us to save both, money and time, by sharing all the practical information on a digital platform, adapted to the new generations of guests. The content…."
Carme Martin Vicens
General Manager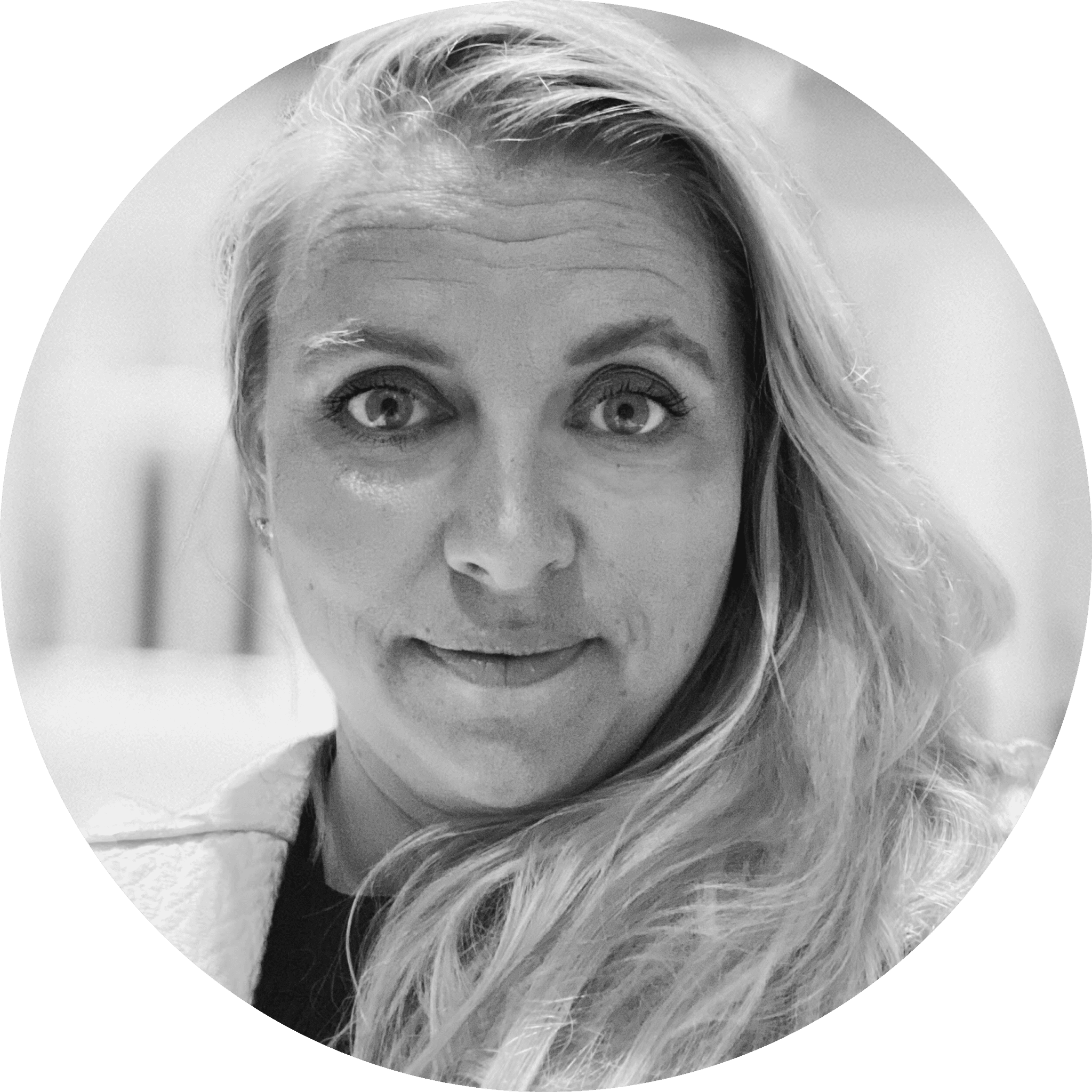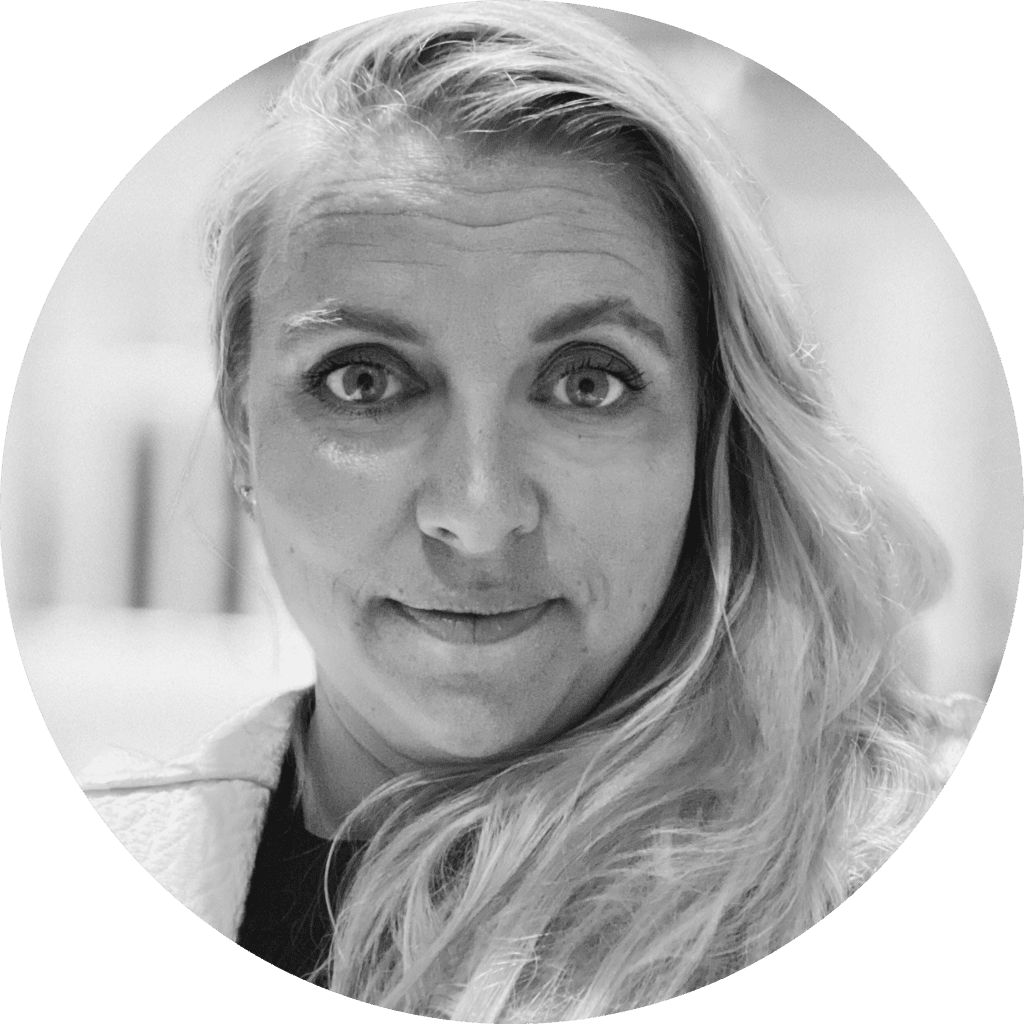 "We're thrilled about our collaboration with DigitalGuest, which has improved our guest experience! 76% of our guests use the guest book, which contains, among other things, information.…"
Sine Sofie Nyholm Friis
Marketing Communication & Design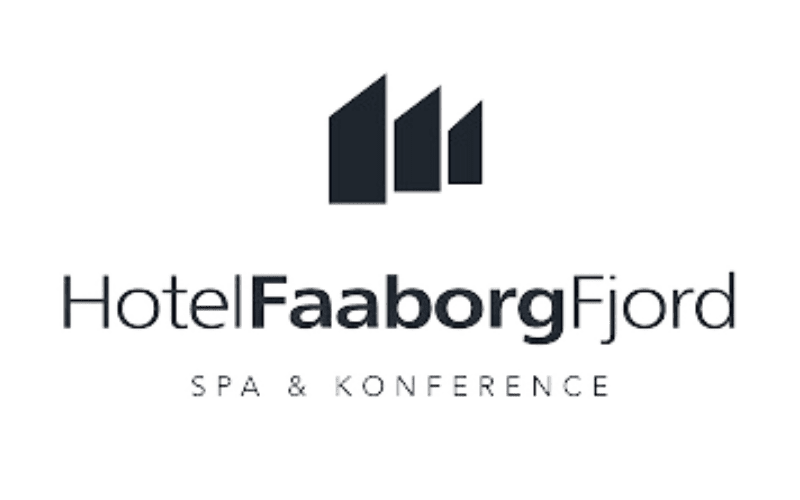 We integrate into your PMS system
DigitalGuest is integrated into several different PMS, ticket, and booking systems, to ease the workload, automate processes and save time!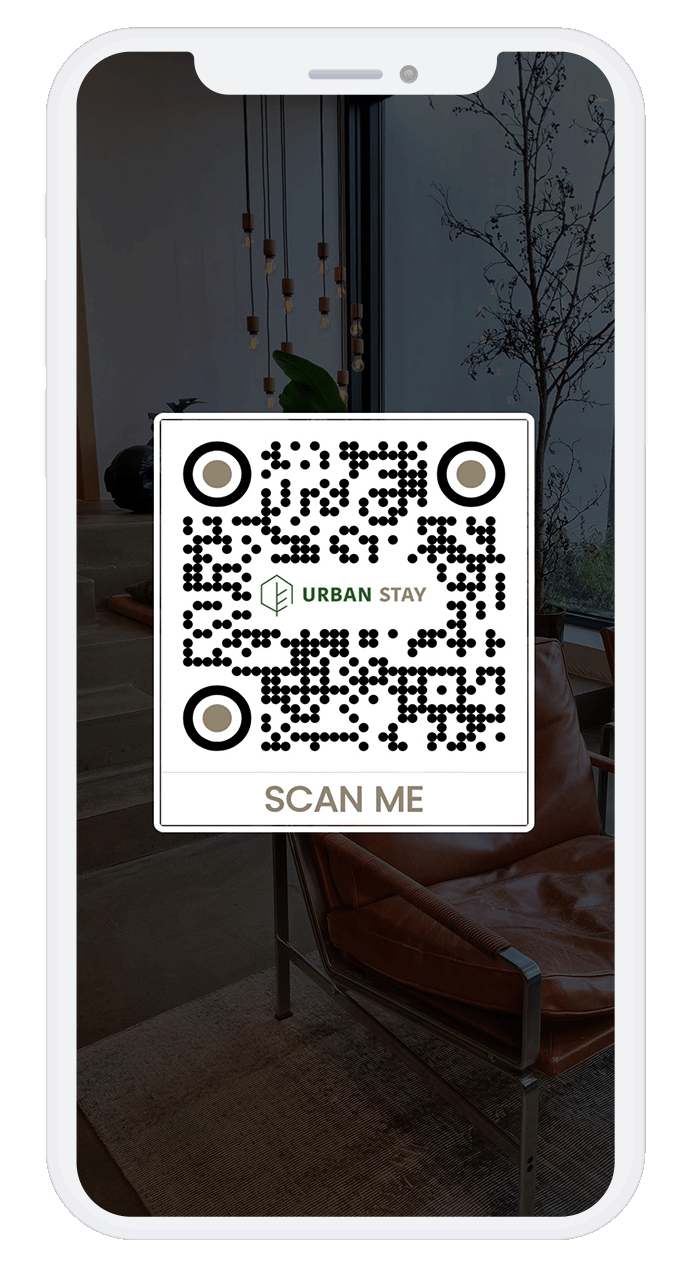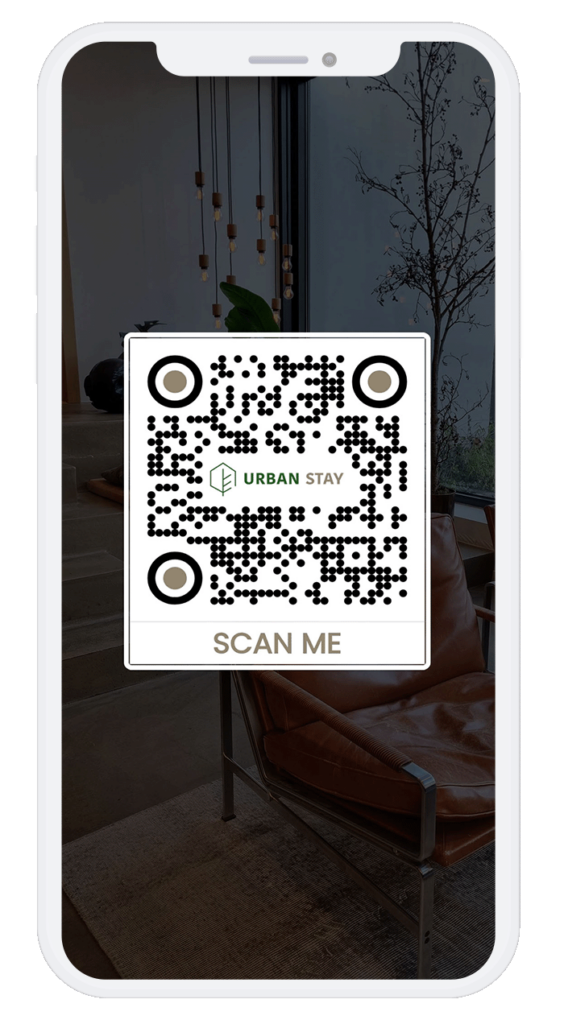 Scan the QR code to see DigitalGuest in action
Explore our web app for the hospitality industry simply by
scanning the QR code using your own smartphone.
We strive to contribute to the sustainable development of the hospitality industry
At DigitalGuest, we are passionate about protecting the environment and conserving natural resources, so we wish to make the hospitality industry more sustainable by switching from paper and print to a digital platform.
It's better for people, the planet, and the business itself. Seems like an easy choice!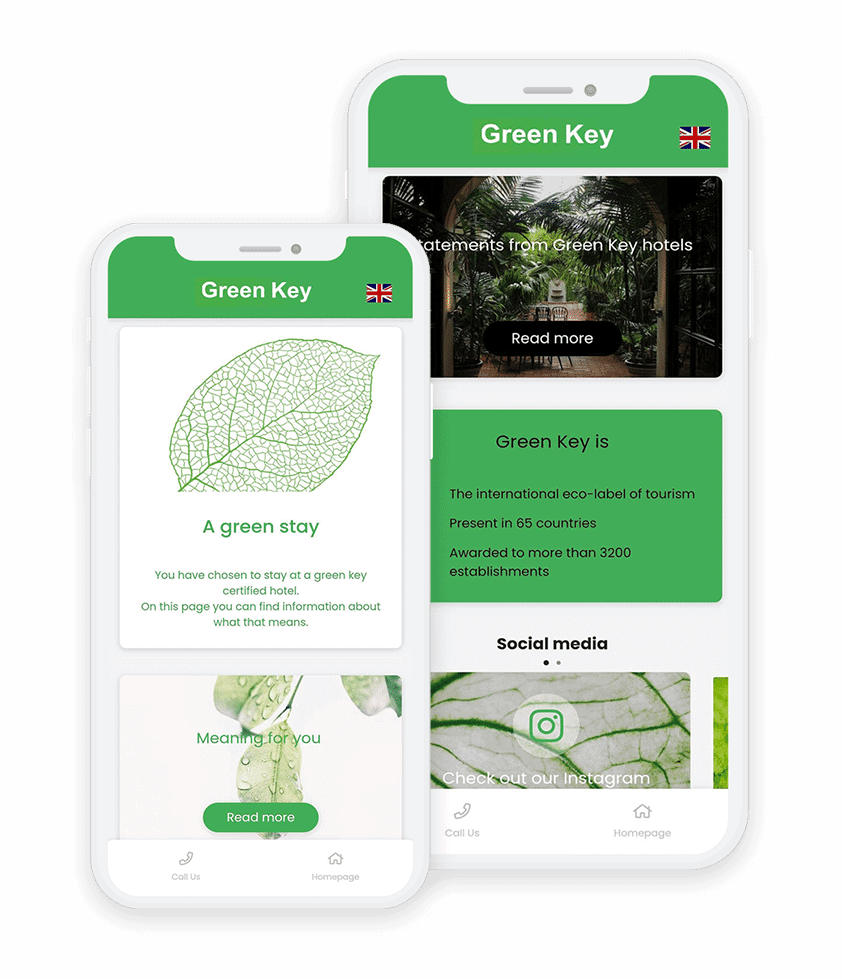 Are you curious?
Get ready to become the amazing new client of DigitalGuest.