We are super excited to release our biggest feature in history, Guest Feedback. So get ready to upgrade your platform, the guest experience and your hotel operations with this brand-new guest feedback feature 🚀
Unlock this feature NOW and start:
Getting valuable insights into your guest's experience
Increase guest satisfaction
Improving your operations level based on your data
Creating a complete and branded guest journey
Dive into this amazing feature and let Adam explain more about it! 👇
Unlock the power of guest feedback: Improve your operations and delight your guests
Ready to increase your guest satisfaction?
Target your surveys
Build as many surveys with as many customized questions as you wish! Together with our segmentation feature, you can target your surveys based on rate codes or unit types, which means your guests will only be answering 100% relevant survey questions. Smart! 💡 And to stay on top of the competition, you can even encourage your guests to publish reviews on sites like Google and Tripadvisor, if their NPS® is above the rating of your choice.
Answer reviews
Complete the guest journey on a positive note and grow your customer loyalty. Through your DigitalGuest platform, you can easily respond to your guest feedback and even use 'reply templates' created by you.
Act on result
Identify your strengths and improvement areas. By dividing the data and comparing different areas and time intervals, you will know where to put the focus and take the right actions based on your guest feedback.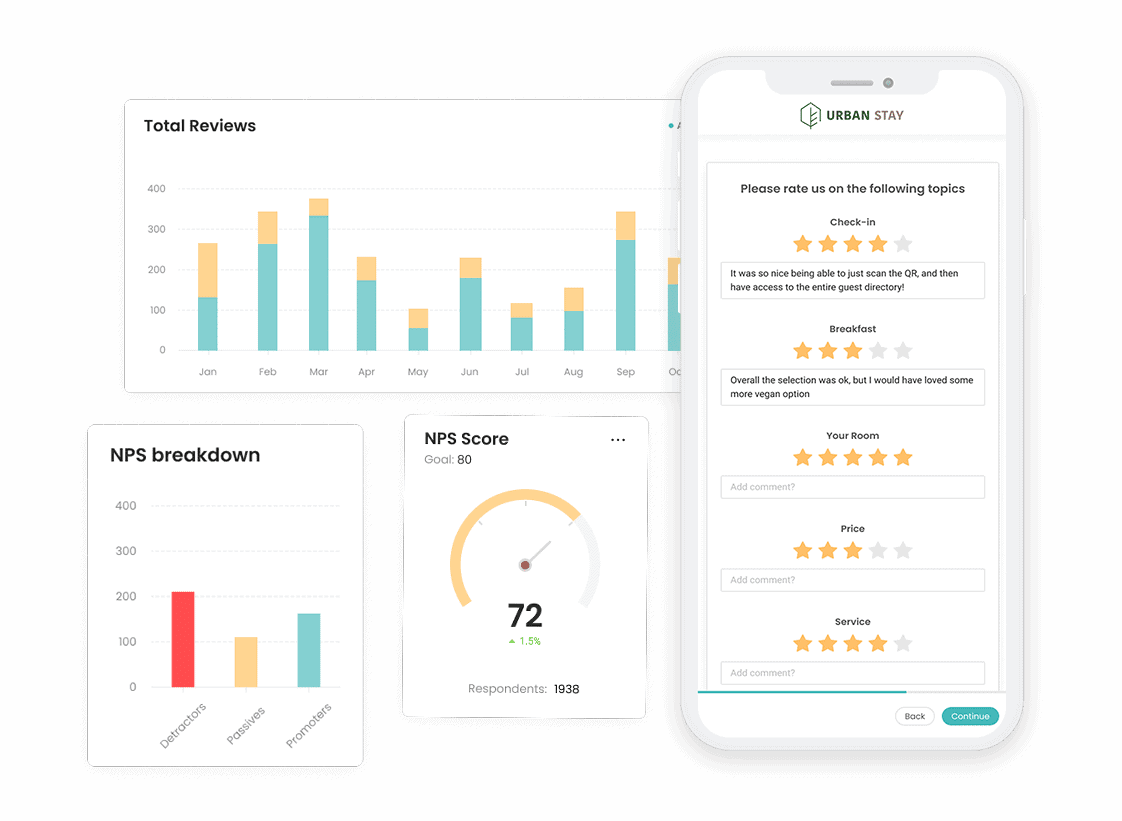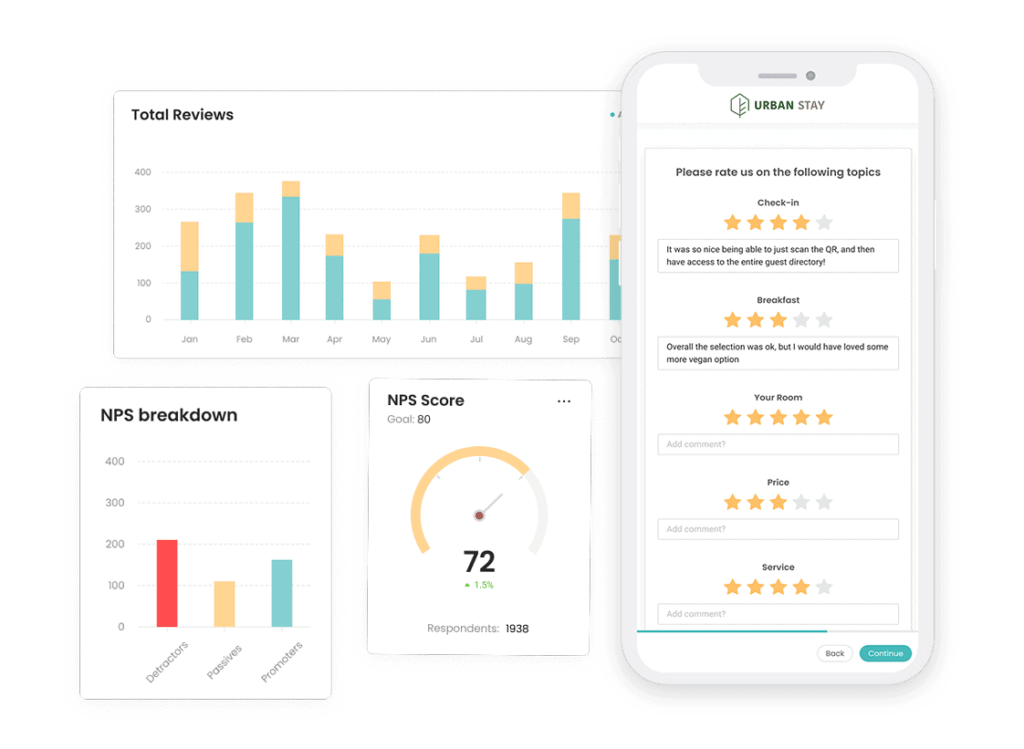 It's no secret that happy guests spend more, tell others, and come back. If you are ready to understand your guest's experiences and increase direct bookings. Then you can do it all digitally with us.
Go ahead and Book a demo, and together we will make your guests happy! 🚀