QR codes
A rising technology that helps people to interact and stay informed just by using the camera in their smartphone –
let's just put it this way. Scanning is the new touching!
Generate and place anywhere as many QR codes as you need
Place a QR code linking to your DigitalGuest platform in the hotel lobby, on the reception desk, or in an outside area to reach your guests.
Specific QR codes in the room
Imagine simply taking a picture of a QR code just by the bed, and then order room service with a few clicks – sounds nice right?
Well, that's exactly what you can do in DigitalGuest. And we promise that it will bring you more business.
QR codes in the reception
Guest directory, parking information, vouchers, flyers, information folders, or something else? Digitalize all your prints and replace them with QR codes that your guests can simply scan with their own smartphone.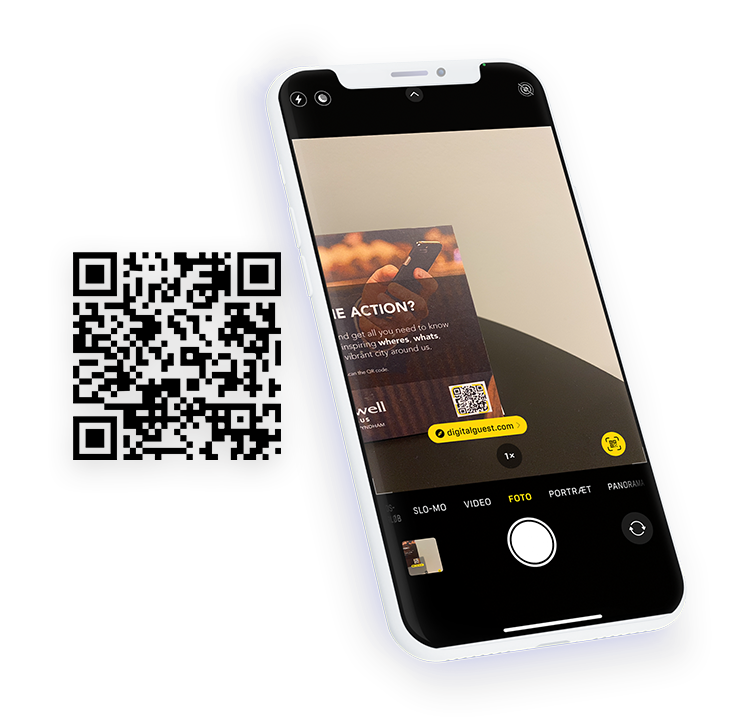 Customize to your brand identity
With our new builder, you can customize your QR codes to fit your brand identity. This means you choose color, text, and code design and you even have the option to add your own logo.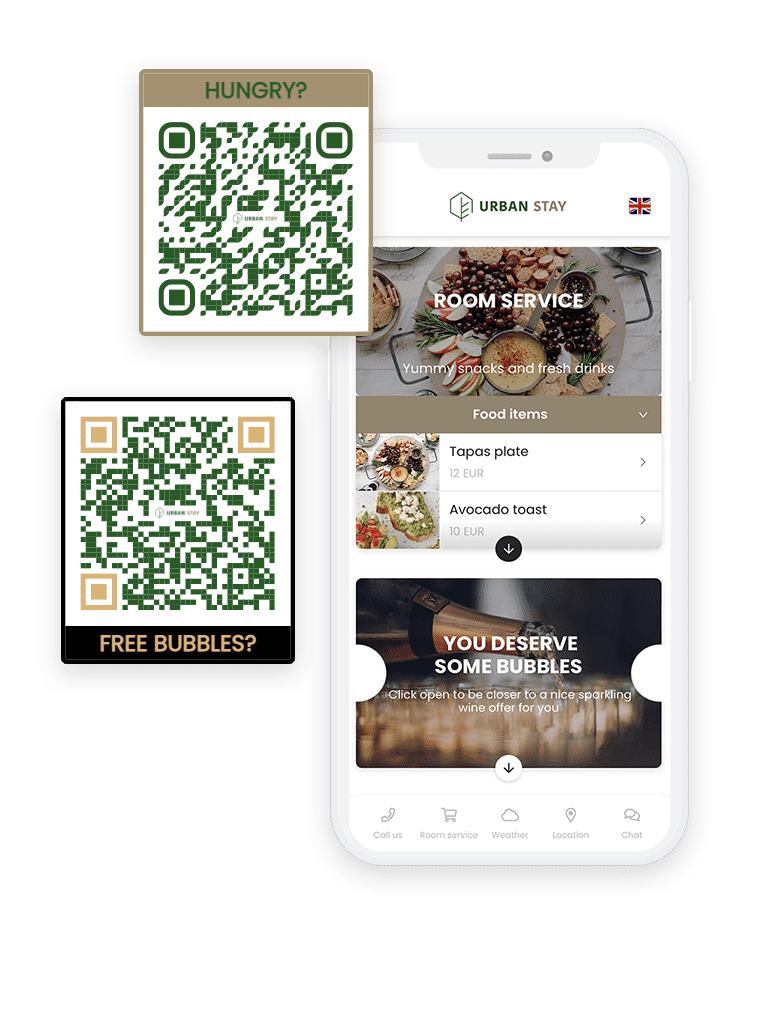 Generate unlimited QR codes
We're sure that you have a lot of information that you want to bring even closer to your guests. Well, it's possible in DigitalGuest. You can simply make a QR code for everything – it takes only a few minutes!
"Scanning is the new touching!"
Are you curious?
Get ready to become the amazing new client of DigitalGuest.