We are excited to finally come out with fantastic news about our amazing collaboration between DigitalGuest and Mews property management system.
Mews is designed to simplify and automate all operations for modern hoteliers and their guests. From the booking engine to check-out, from the front desk to revenue management, every process is easier, faster, and more connected.
We put a lot of effort into this collaboration and finally we can say it's in place and working, our first 2-way integration! It means that from now on we not only get all the booking data from Mews PMS sent to our system. But we're also able to send data on orders placed in the DigitalGuest platform to Mews. So, for example, when guests order room service on the DigitalGuest platform, it will automatically be added to their room bill.
This brings great benefits to the hotels using Mews. By automating the process of receiving and handling order requests coming in, they can save valuable time. And ensure that delivered orders are the right ones and directly added to the bill.
How does 2-way integration actually work?
Well, from now on, every time a guest makes an order through DigitalGuest, whether it's through the guestbook or in a pre-stay upselling email – the order goes automatically on the room bill. In combination with our upgraded Order Requests feature, the hotels have complete control of the orders coming in, since they can accept or reject the orders in the DigitalGuest platform. This means that only the accepted ones will be sent to Mews and automatically go on the room bill.
Just to paint a picture of how it was before. The order requests were approved automatically. And hotels needed to put them in the PMS manually, which requires time from hotel staff. And it could be that the order was out of stock, but it was still approved. So not an ideal situation, right?!

But now with our order request for 2-way integration, DigitalGuest runs in 100% autopilot mode. No manual work and full automation, which leaves more time to focus on other areas of the hotel's business.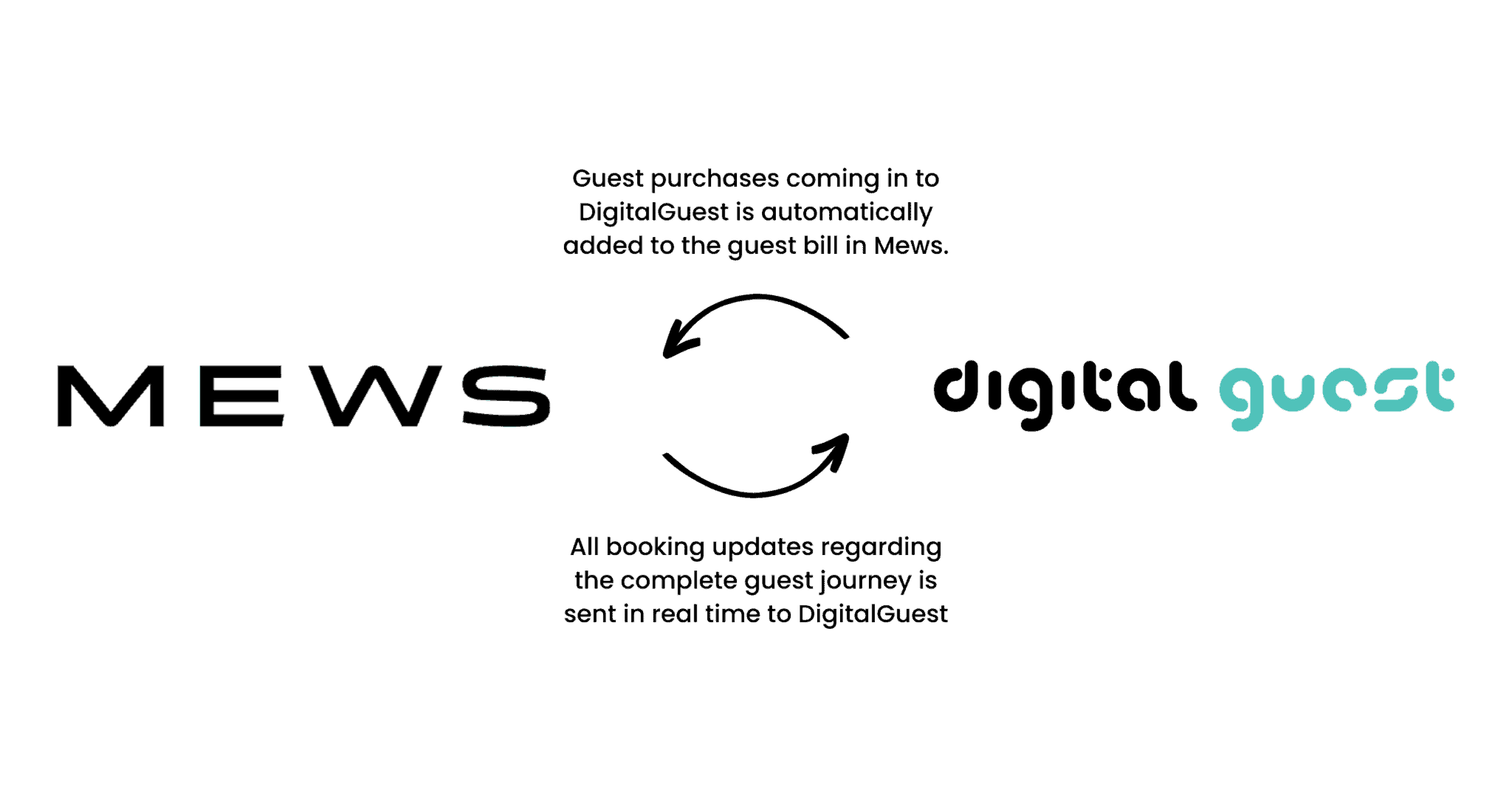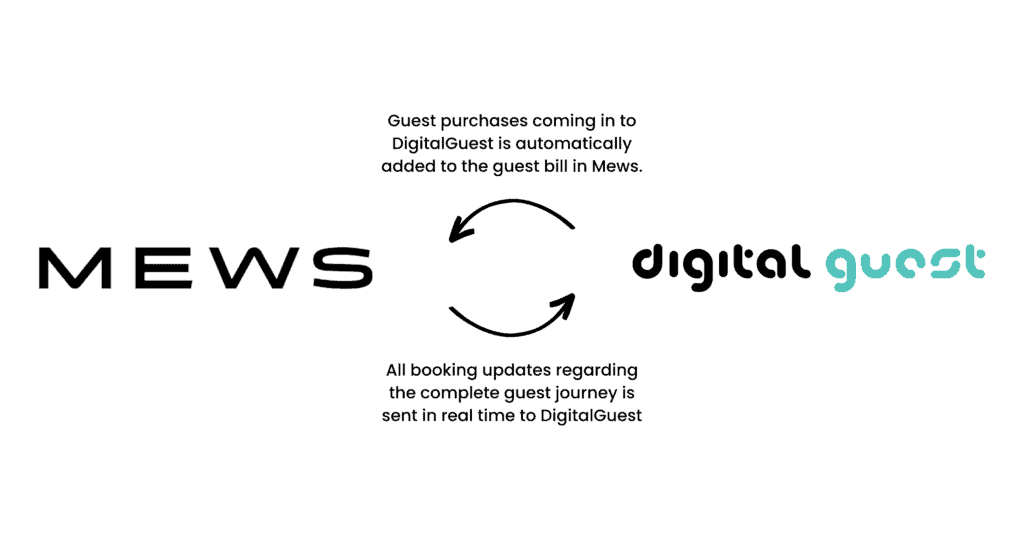 Ready to be our next amazing client?
Let's take a look at our customer case
Several hotels such as The Unbound, City Center Lodge, Marilot, WSHS part of Relais & Châteaux and ErfgoedBossem, already benefiting from this 2-way integration. Let's dive into a customer case:
The Unbound is a great example when it comes to showcasing 2-way integration. In their customized digital guestbook they offer Upgrades & Extras. Where the guest can order early check-in, premium champagne, or bring a dog for an additional fee. All these orders go automatically to Mews PMS. And directly on the guest's bill, the minute the hotel accepts the order! This is definitely saving staff valuable time.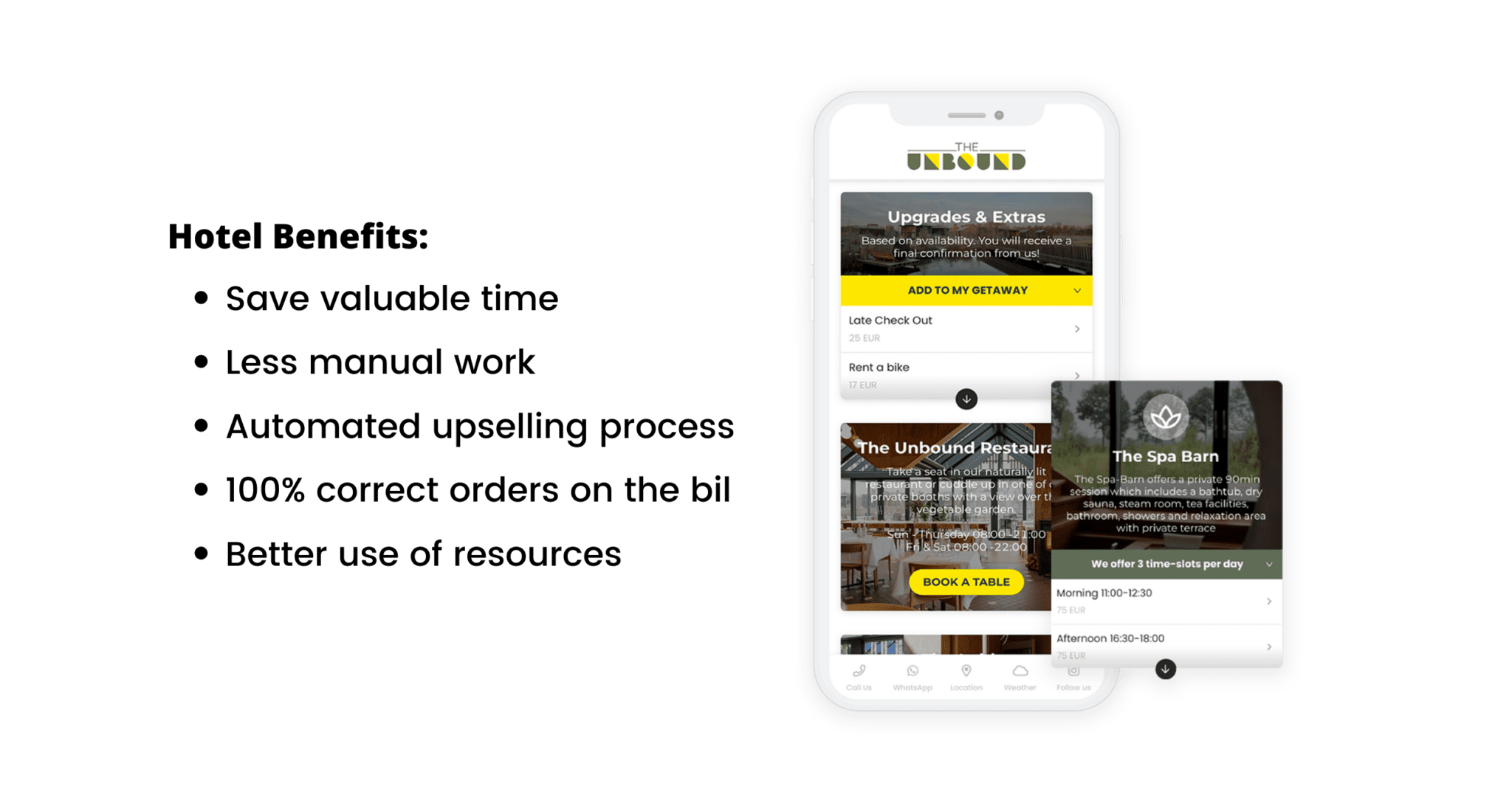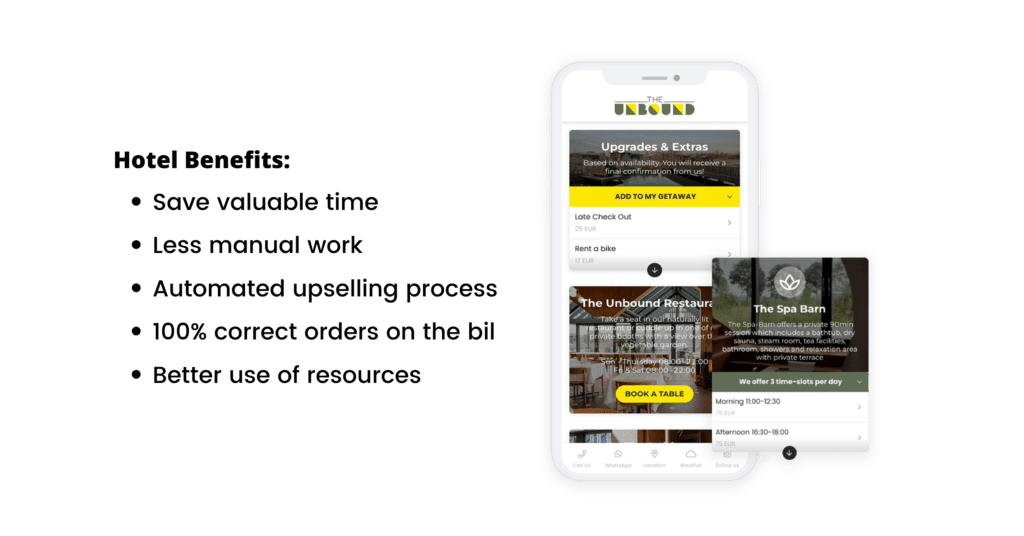 Are you joining us as an innovator in hospitality?
Then Book a Demo and together we'll take the guest journey to the next level!
About DigitalGuest
DigitalGuest is the most powerful personalized guest experience web app that enables hotels to maximize revenue, reduce prints and automate communication throughout the whole guest journey! In your customized DigitalGuest platform your guests will have access to personalized enticing offers, 100% relevant information, digital room service and much more.