Stop Losing Talent! Let's look at 10 Proven Strategies to Reduce Employee Turnover in the Hospitality Industry in 2023.
Employee turnover, it's a real challenge that every industry out there faces. It's especially prevalent in the hospitality industry. One of the key causes of employee turnover in the hospitality industry is a lack of employee engagement and job satisfaction. Many employees in this industry are often overworked, underpaid, and feel undervalued, which can lead to burnout and eventually result in high turnover rates. A further report noted that 45% of hospitality operators in the UK have been forced to cut capacity or opening hours due to shortages in staff.

So what is staff turnover? When we talk about staff turnover, we're talking about the number of employees that leave a company within a given period. And when it comes to the hospitality industry, employee turnover is a significant challenge. It impacts these businesses' quality of service, reputation, and financial performance. That's why it's so important for hospitality businesses to implement proven strategies to reduce staff turnover and retain top talent. Here are 10 strategies you can use to reduce employee turnover in the hospitality industry, including using DigitalGuest, a digital guest experience platform.
1. Hire the Right People
It's crucial to have a crystal-clear understanding of the roles and responsibilities you're looking to fill, as well as the necessary skills and experience. That's where interviewing and screening come in – they can help you identify the perfect fit for the job. So, don't skimp on the hiring process, because it could save you a lot of headaches down the road!
2. Offer Competitive Compensation
If you want to attract and retain top talent, you must offer competitive salaries, bonuses, and benefits. And by benefits, I mean healthcare benefits, paid time off, retirement plans, and performance-based incentives – a comprehensive compensation package that shows your employees you value them and their hard work. Remember, a happy employee equals a happy customer, and that's the recipe for success!
3. Provide Career Growth Opportunities
It's no secret that when employees have a clear vision of their career progression within a company, they are more inclined to stick around. That's why I always recommend that hospitality businesses invest in training, mentoring, and coaching programs to empower their staff with new skills and facilitate their advancement in their respective careers. After all, a little bit of investment in your employees can go a long way in securing their loyalty and dedication to your organization.
4. Create a Positive Workplace Culture
A workplace culture that radiates positivity can do wonders for job satisfaction, boost morale, and even decrease staff turnover. Now, if you're running a hospitality business and looking to create that kind of culture, there are a few things you can do. First off, promote open communication, acknowledge your employees' achievements, and create a supportive work environment.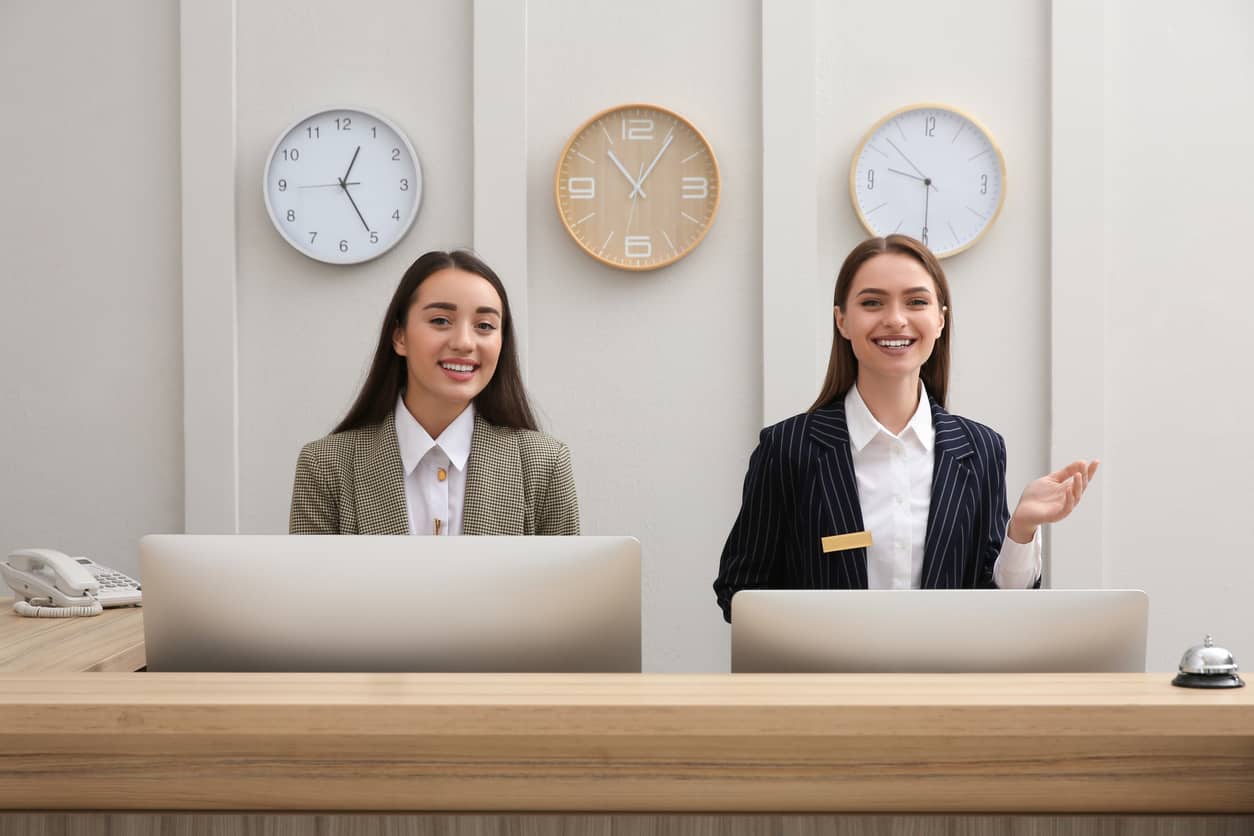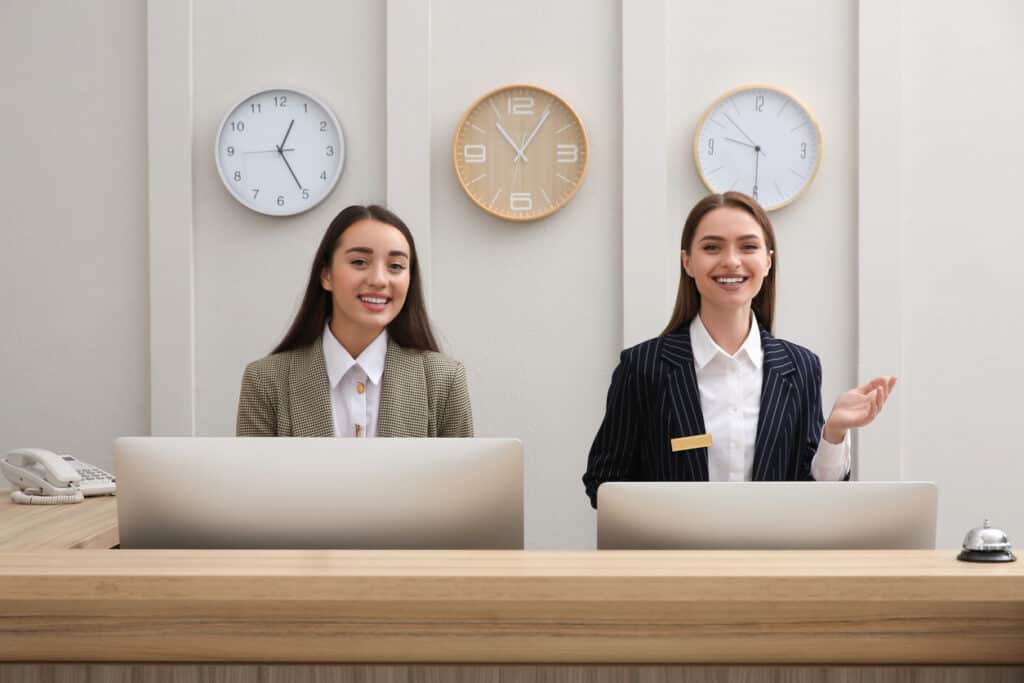 5. Provide Flexible Work Schedules
Flexible work schedules are a game-changer when it comes to work-life balance and avoiding burnout. And you know what that means? Increased job satisfaction and less staff turnover! That's why hospitality businesses should seriously consider offering options like part-time, job-sharing, or even remote work arrangements to their employees.
6. Improve Working Conditions
When it comes to job satisfaction and staff turnover, working conditions are key. You see, safety, hygiene, and comfort are not just nice-to-haves, they're absolutely essential for keeping your employees happy and motivated. If you're in the hospitality business, it's your responsibility to provide a work environment that's not only safe but also comfortable. That means proper lighting, good ventilation, and ergonomic furniture. Trust me, investing in your employees' well-being will pay off big time in the long run.
Ready to increase your staff satisfaction?
7. Offer Employee Perks and Discounts
Offering employee perks and discounts can do wonders for job satisfaction and loyalty, which ultimately translates to lower staff turnover. If you're in the hospitality industry, consider providing discounts to your employees for meals, hotel stays, and other services. Trust me, a happy team is a productive team!
8. Conduct Exit Interviews
Exit interviews are a goldmine of information when it comes to understanding why your staff is leaving. It's essential for hospitality businesses to take the time and conduct these interviews with departing employees. By doing so, you can uncover any potential issues or concerns that may have played a role in their decision to move on. Don't miss out on this valuable opportunity to improve your workplace and retain your top talent!
9. Monitor Employee Engagement
The level of employee engagement in your hospitality business can make or break job satisfaction, morale, and staff turnover. That's why it's crucial to keep a close eye on it by conducting surveys, gathering feedback, and tracking performance metrics on the regular. Remember, a happy team leads to happy customers!
10. Use technology like DigitalGuest
DigitalGuest is a digital guest experience platform that can aid in reducing staff turnover in hospitality. Think of it as a one-stop shop for all the information your hotel guests need. The platform provides all the practical information, which helps to reduce the workload on the reception. For example, guests won't come and ask for the wifi password or breakfast time, as it is already mentioned on their platform. A digital tool like DigitalGuest reduces the workload in many areas of hotel operations.

Not to mention, a digital platform helps to automate communication in an easy and quick way with all the guests at once or separately throughout the whole guest journey. Using a guest experience platform gives many benefits. Allows to save time on repetitive daily tasks, eases the workload and in the end gives more time to focus on making personalized experiences.
Besides, DigitalGuest also caters to hotel staff. A digital platform can be created for everything employees need, from company values and culture to internal rules and contacts. And let's not forget about work schedules and employee perks – all of them can be provided on this platform. But that's not all. DigitalGuest can also help you collect and analyze employee feedback so you can improve their work life. It's no wonder hotels in Denmark like GuestApart, Oasia, and Kolding Apartments are already using it as a digital personnel handbook.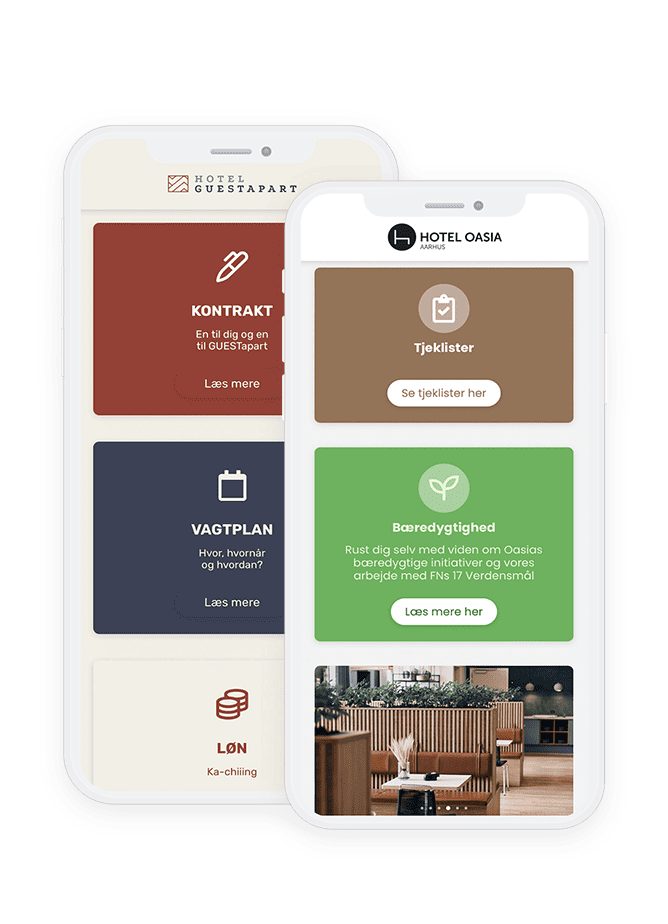 Now, we all know that you won't be able to keep every employee you hire, and that's okay. But poor employee retention can be a real headache in the hospitality industry. So, whether it's hiring the right people or properly tracking performance, every little bit helps when it comes to keeping your employees happy and staying with your business. Book a demo to learn more about how DigitalGuest can help with reducing staff turnover in your hotel.