For some, it might seem that only beds or places can be sold in hotel rooms. But in practice, this is not the case. So let's take a look at different products and services that are usually sold and generate additional revenue in hotels.

The most important thing to consider is what is relevant for your hotel. If you want to focus on pre-stay selling, then something like flowers or champagne in the room could be relevant for you. Or is breakfast an add-on? Then why not give the guest a chance to buy it through the platform so it is easy for the breakfast restaurant to keep an overview of all people. Or if you offer room service, then it is possible to offer it directly through your platform. And with your DigitalGuest platform, it's easy to sell products, services, or experiences at any time during the whole guest journey from pre to post-stay.
So what are the things that others sell?
Let's take a look at some of our current customers to find the best examples.
Let's look at Skagen Strand Holiday Center. They have the option for the guest to buy their bread for breakfast on the platform, and then pick it up themselves in the reception. In 2022 they sold 1330 håndværker rolls (breakfast rolls) for 10640 DKK. And this is just one type of bread roll they sell, there are many different ones. So simple!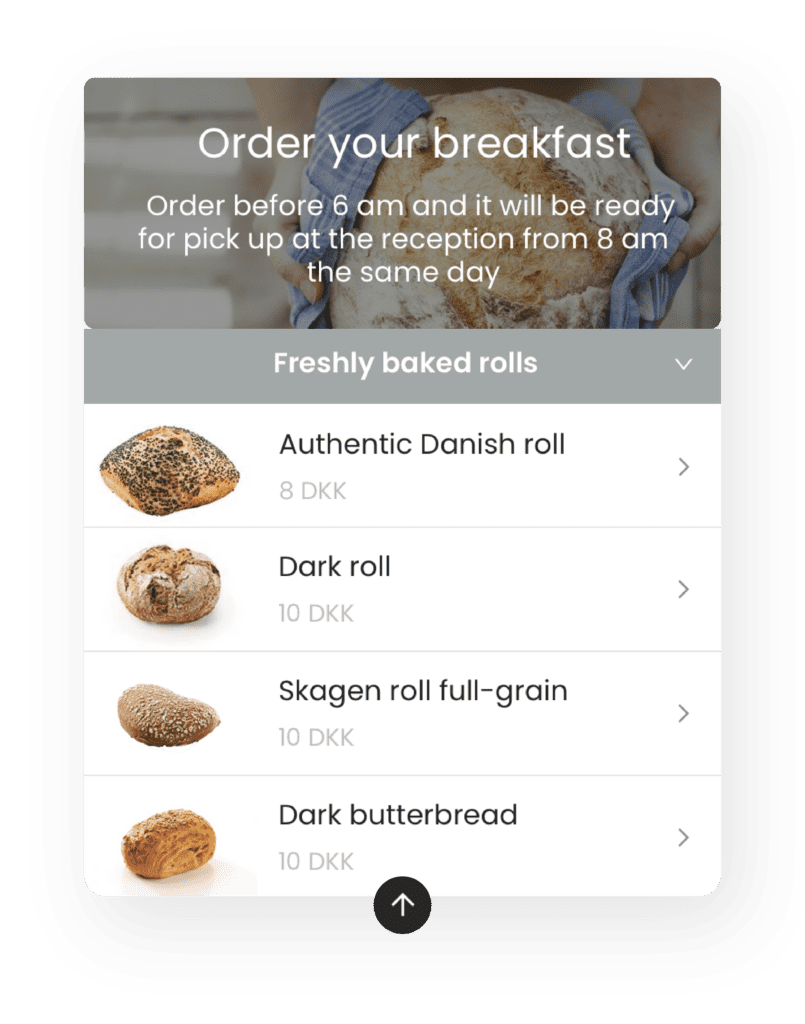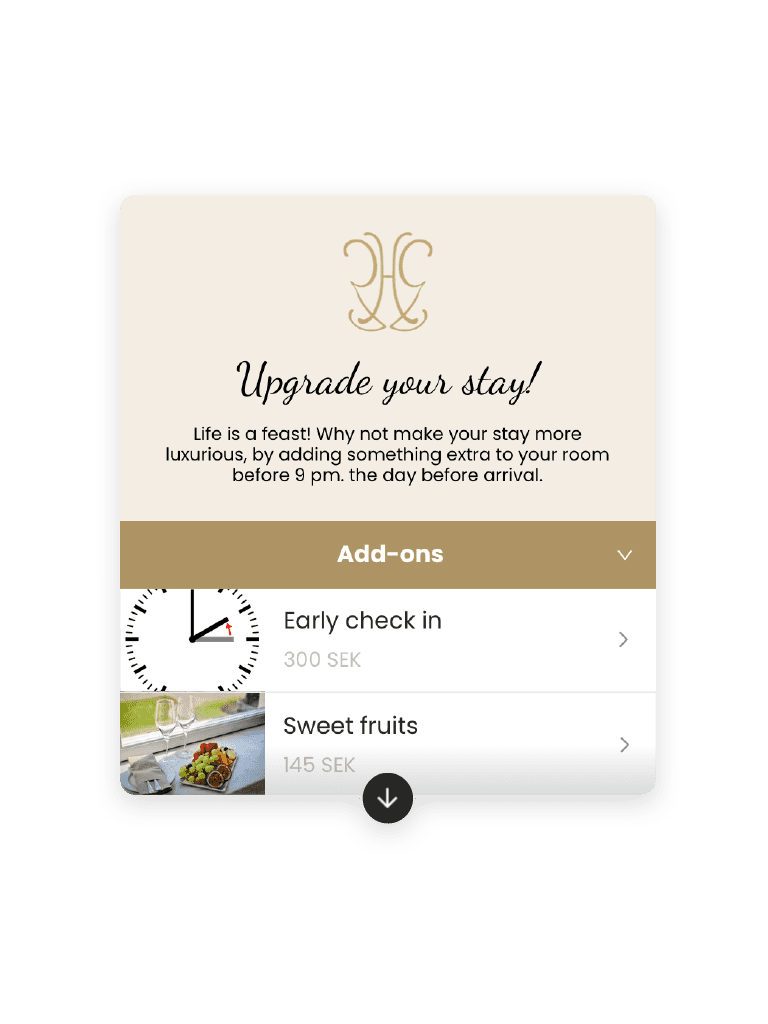 Another example is Saltsjoebaden, which uses a product box for its pre-arrival email. Their most popular upsells are an option to buy fruit plates and have an early check-in.
Early check-in 19 times in 2022 – 5700 SEK
A fruit plate 33 times in 2022 – 4785 SEK
Not only products but also experiences are sold and a good example of that is Basecamp. They offer an option to rent a bicycle, either normal or electrical, for guests to have an active experience. Also, if you want your dog to stay with you, then they let you order this option through the platform and pay an additional fee. And as mentioned before, breakfast is a popular thing to sell and Basecamp also uses it to its leverage.
Breakfast: 45 times in 2022 – 562,5 EUR
Bicycle: 25 times in 2022 – 300 EUR
Dog fee: 31 times in 2022- 465 EUR
pre-arrival upsell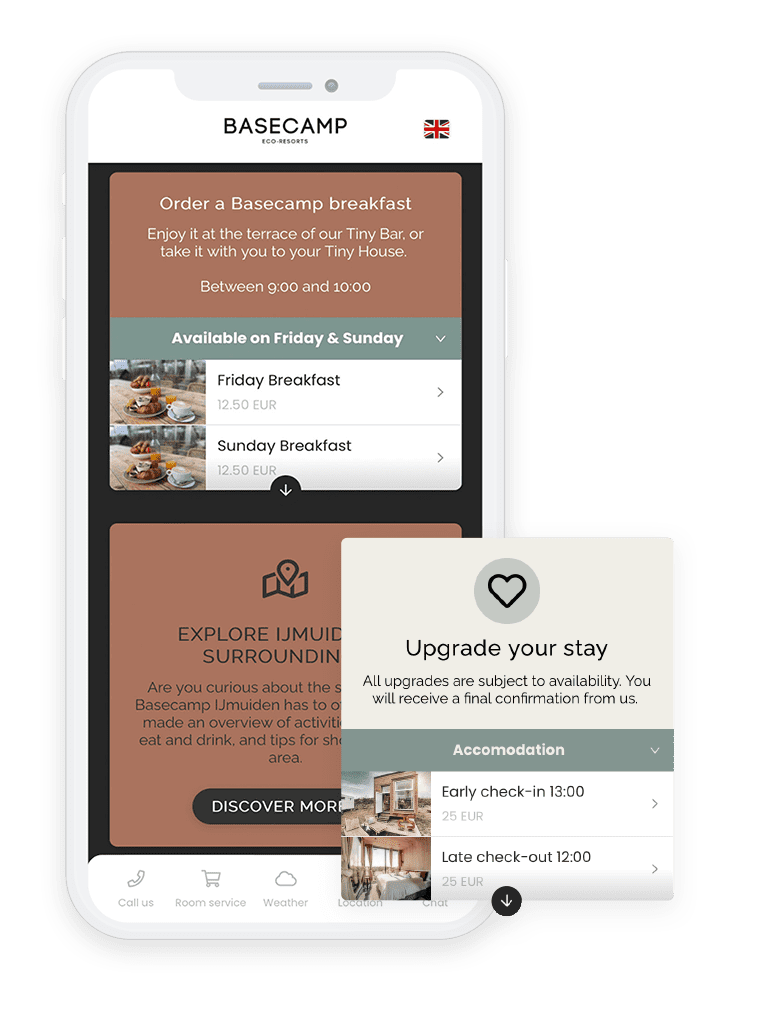 By looking at our customers, we can sum it up that breakfast and pre-arrival upsell, such as flowers, champagne, room upgrade, and early check-ins are things that bring in the most revenue. DigitalGuest platform caters to all the upselling needs, we just leave it to the imagination of hoteliers to use it in the best and most profitable way possible. If you wish to check out other great examples of how upselling is used by our customers, then read our customer cases.
Let's make amazing digital guest experiences for all your guests! Book a demo to find out how you can generate more revenue with your DigitalGuest platform.