upselling in hospitality industry
Upgrades, room service, and upselling extras made easy! Going digital means that your guests can sweeten their stay directly from their own smartphones. Let's dive into a few examples!
Mountain Lodge Stöten
What better way to end a long day on the ski slopes than by ordering some takeaway to enjoy in your warm and comfy hotel bed?
Even though Mountain Lodge Stöten is only open for 5 months a year and consists of just 26 double rooms, they've managed to cash in +50.000 EUR from takeaway offered on their DigitalGuest platform! Their ski guests especially love a good burger or an Italian pizza, and who can resist when it only takes a few clicks on your own smartphone?!
+50,000 EUR
increased revenue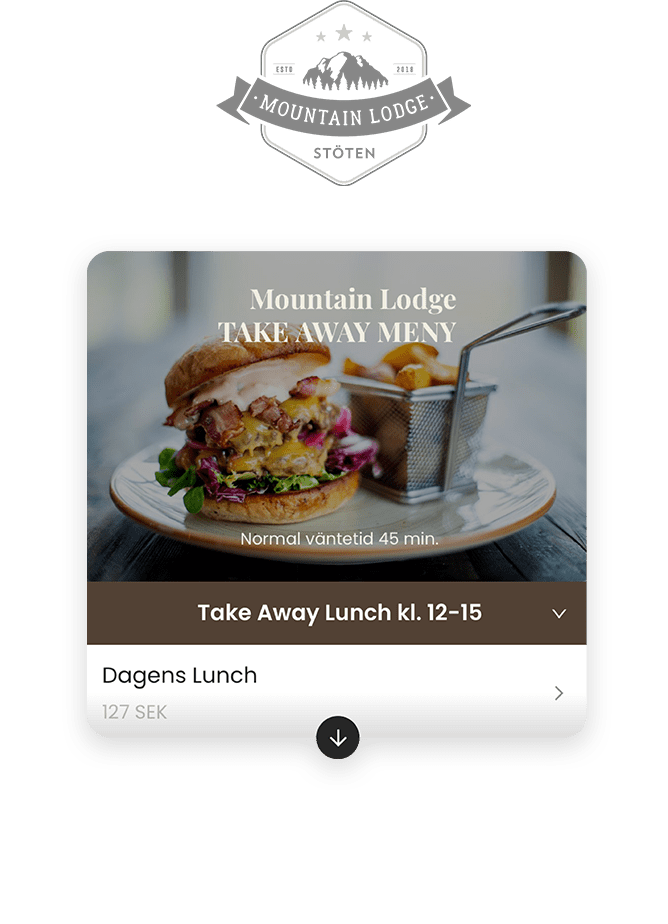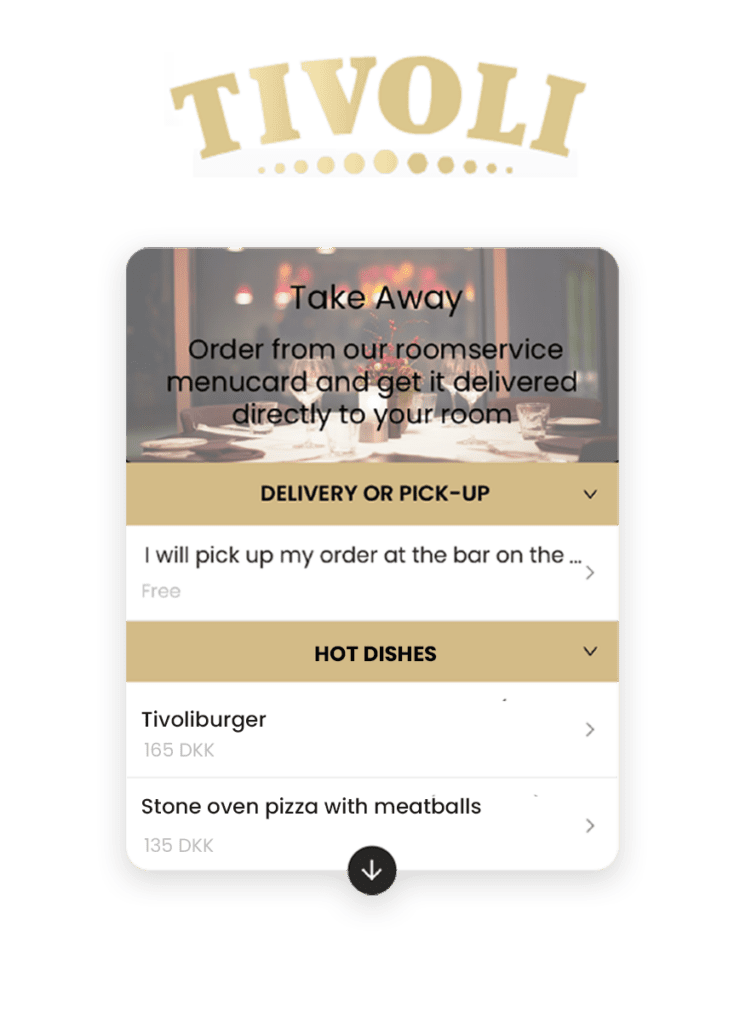 Tivoli Hotel
At Tivoli Hotel in Copenhagen, they've used both a room upgrade option as well as room service. Guests received access to their DigitalGuest platform in a pre-stay email and in an SMS at check-in, but they also placed QR codes linking directly to room service on the bedside table – clever! In just three months they generated +60.000 EUR in total revenue from upgrades and room service. Including an astonishing 1065 Tivoli Burgers!
+60,000 EUR
increased revenue
Ready to earn additional revenue?
Skagen Strand Feriecenter
Breakfast, some might even say 'the most important meal of the day', but either way offering guests the option to order breakfast digitally has created a huge success at Skagen Strand Feriecenter!
The breakfast orders in 2021 included 1572 'håndværkere' – a traditional Danish breakfast roll. In total all orders added up to €8.200 in revenue!
Danish breakfast rolls sold
179%
increased revenue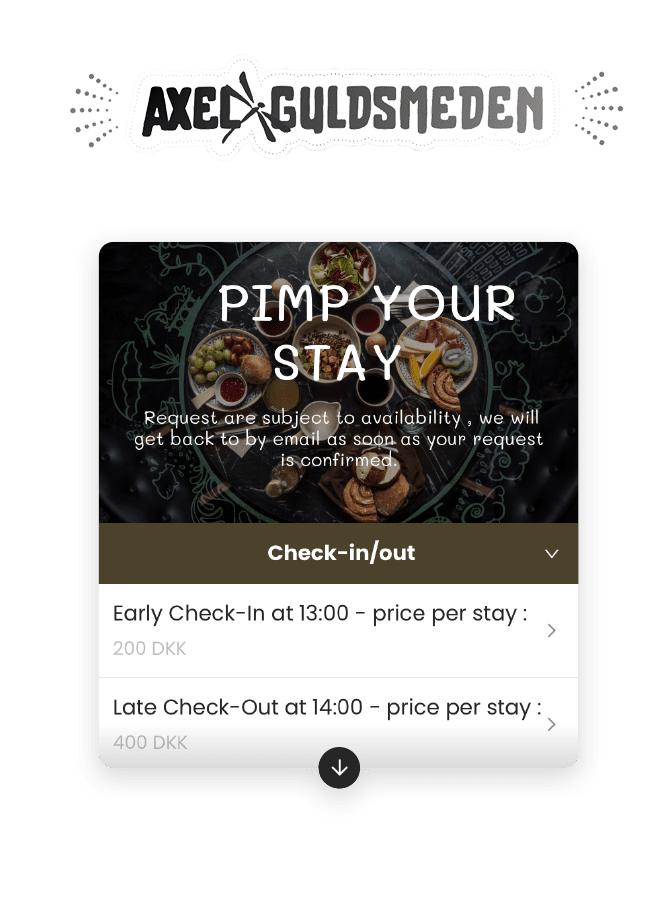 Axel Guldsmeden
At Axel Guldsmeden they're generating extra revenue by offering room upgrades in a pre-stay email. This way guests can request early check-in, add sparkling wine and snacks upon arrival or buy spa access before they arrive at the hotel.
In just seven months they've generated an extra €19,800 in revenue with sparkling wine and early check-in being their most sold upgrades. Axel Guldsmeden makes sure to always have a sweet, enticing offer ready for guests, so they can maximize their revenue! Maybe you're ready to do the same?
upselling in hospitality industry
Are you curious?
Get ready to become the amazing new client of DigitalGuest.