Every guest is different and has different needs, so they expect a personalized and seamless experience both physically and digitally. To create the best possible digital guest experience, guest segmentation is essential. This way you can deliver all the relevant offers and information.
With DigitalGuest you can differentiate information, guest communication, and upselling offers. The guest segmentation can be based on either rate codes from your PMS or on the unit the guest is staying in. DigitalGuest integrates and connects with your PMS or booking system, so you can easily set up different guest segments.
Implement hotel guest segmentation on content, communication, information, and offers to create a personalized guest experience and boost your revenue.
Let's dive into ways in which DigitalGuest can help you improve the guest journey by using the segmentation feature.
Are you ready to increase your revenue?
Target Groups
From your rate codes, it is possible to create target groups. Here it could be relevant to e.g. divide between business and leisure guests. The guest often needs different information based on their stay, making it possible to customize the guest's journey.
In addition, you can also divide it into your unit categories. It means that it is possible for you to reach guests staying in the specific unit type, even before their stay. E.g.you can contact a room type before their stay with the specific information they need.
Unit Categories
Add your units into different categories, depending on how you use them in your hotel. It could be in room types like those seen below or based on locations where the rooms are placed in the hotel. The categories can always be edited and changed to your liking.

Visibility settings
Under visibility settings, you can use the segmentation on the guestbook to decide who will see which box of information. This is a way to customize the guest's journey so the guest only will see the information that is relevant to their stay. For example, if you have some information only for a deluxe room, then you can make the box visible only for the deluxe room.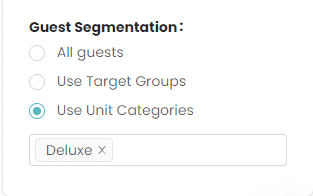 Automation
When setting up the automation flow it is important to consider the different segments. You can set up the automation so that a business guest gets a different pre-stay email than a leisure guest. Different purposes of the stay mean the guests need different information. Here it is also relevant to consider upselling in the automation e.g. if a couple has booked a weekend stay they could be interested in adding to their stay additional services or activities, rather than a guest who is only joining for a conference. The possibility to automate communication can help personalize the guest experience so much more.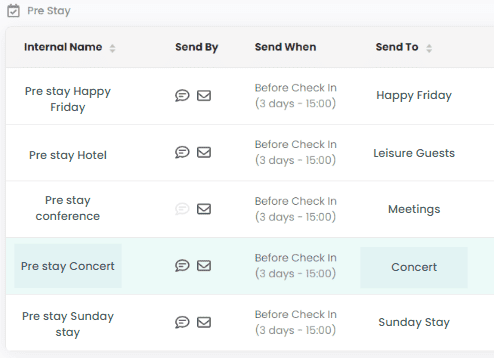 Scheduled messages
With in-house scheduled messages it is possible for you to send scheduled messages to the exact guest that you want to receive that message. E.g. if there is information relevant to the guests staying in a standard room, you can send it once or schedule it to send how often you would like.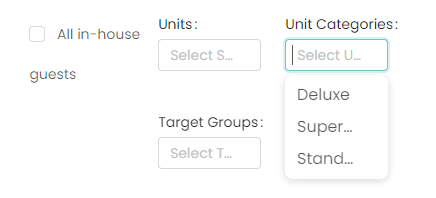 Setting up guest segments is simple and easy on the DigitalGuest platform! Though it will of course take a bit of time to set up segments, deals, and content, it'll be worth it once you see the results. Both regarding guest experience and revenue. So Book a demo with us, and let's make amazing digital guest experiences together!