Long gone are the days when pen and paper dictated hotel management. Technological advancements have become the digital solution hoteliers didn't know they needed.
Hotel software companies, like RoomRaccoon, and digital innovations are paving the way for hoteliers and guests alike. With the modern solutions on offer, improving guest experience has never been more accessible. Hoteliers now have access to a wide array of technological tools to improve their operations.
While it can be intimidating to introduce a new and unfamiliar hotel management system, there's never been a better time to implement hotel reservation software (HRS) or hotel management software. A PMS (property management system) will also integrate perfectly with a digital experience platform.
In this blog, we will examine just how the DigitalGuest experience platform and online hotel reservation software can work together to increase your hotel's success. And it all starts and ends with improving the guest experience.
What Is a Digital Experience Platform?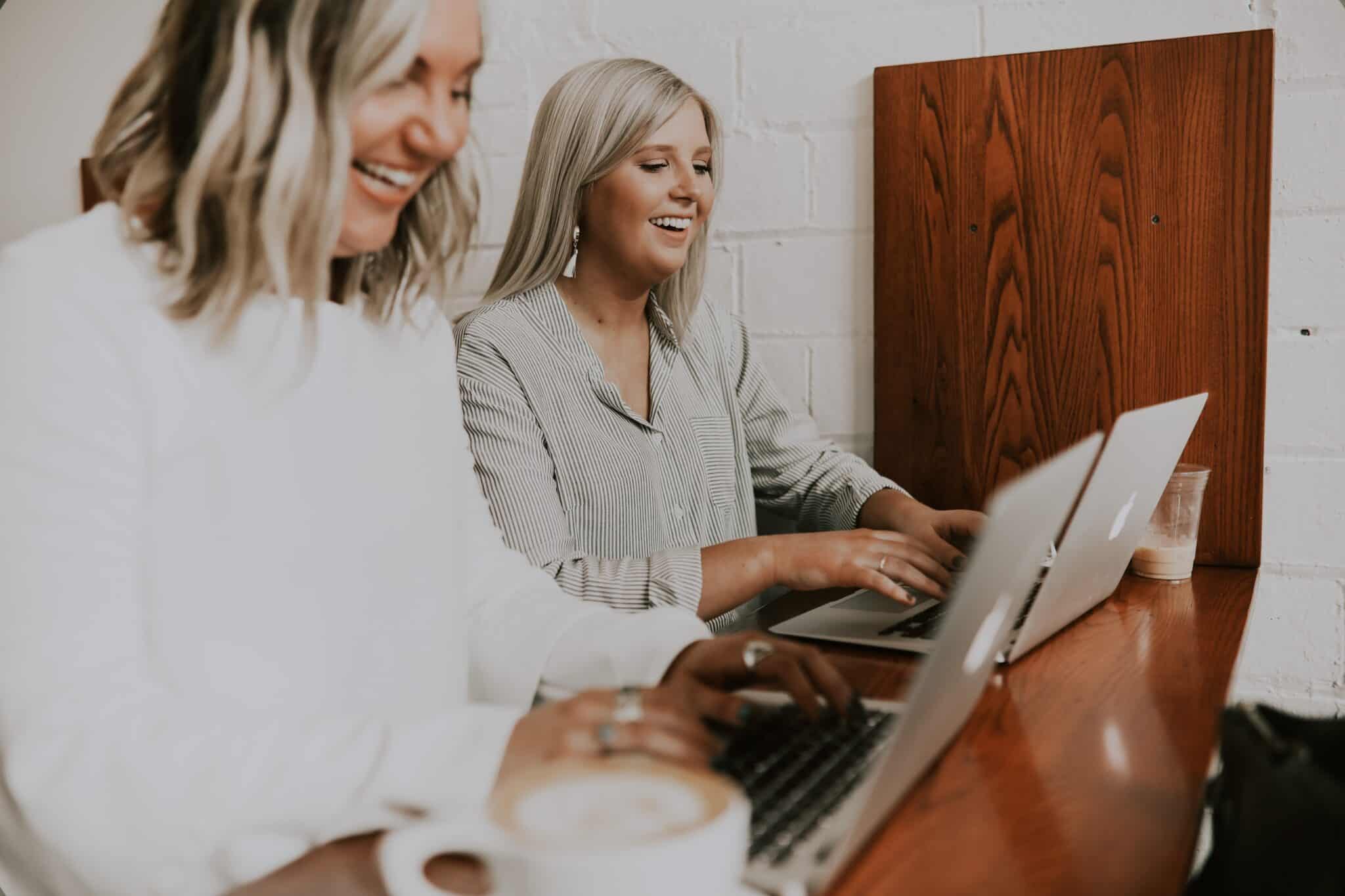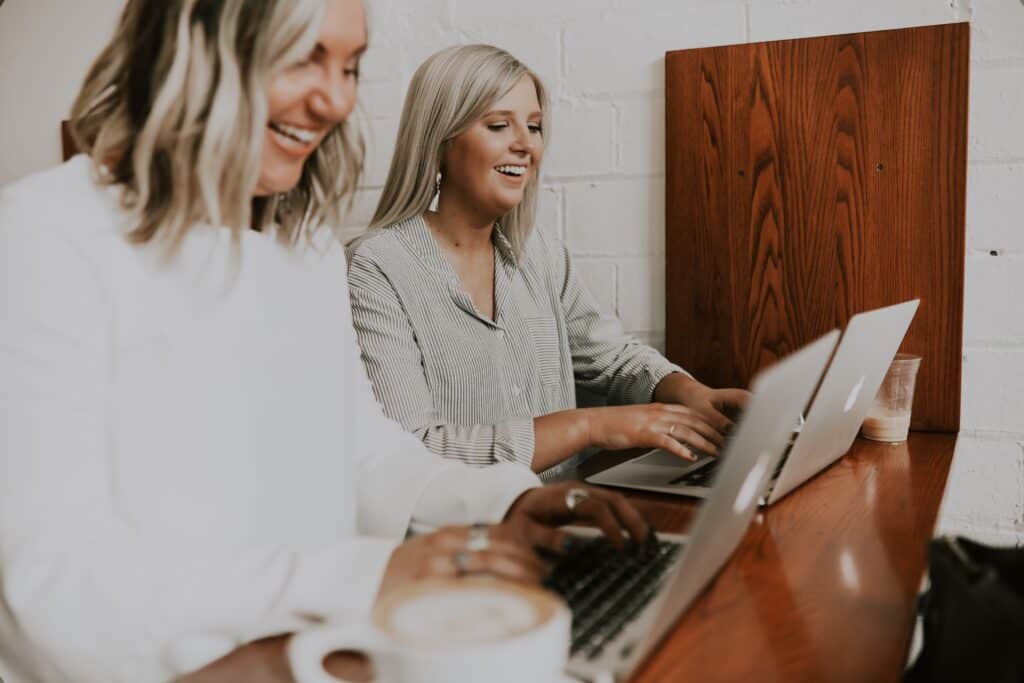 A digital experience platform, like DigitalGuest, is a customer experience platform that aims to enrich the guest experience while saving hoteliers time. With all guest information and communication consolidated in one platform, you can customize your guests' journey from pre-stay to post-stay.
Improving the guest's brand perception is where a digital experience platform (DXP) comes in. A DXP is a platform that provides consumers with an integrated digital experience across a variety of touchpoints. The main goal of a DXP is to ensure that the brand's customers have a consistent and positive experience with consolidated information in one place.
The definition of a digital experience platform does differ from industry to industry. But it all comes back to providing the best possible digital experience. The DigitalGuest experience platform focuses on hotel guests in the hospitality industry.
Other or similar industries might use some of the following digital experience platform examples:
While many DXPs service multiple industries, we recommend choosing a platform that focuses on the hospitality industry. A DXP built for hotels, lodges, and more, will likely offer the most relevant and impactful features.
This blog focuses on how the union of a PMS and DXP can improve your hotel's overall performance. If you'd like a broader discussion, you can read Sanity's blog on What they describe as a DXP. For now, let's jump into what cloud-based hotel reservation software is and how it can help your hotel achieve its goals.
What Is Hotel Reservation Software?
Hotel reservation software or a property management system automates and streamlines daily hotel operations. A PMS software should include cloud-based hosting for secure data storage and fast-loading capabilities. It should also offer a user-friendly platform and guest-centric tools that hotel employees can utilize efficiently.
Hotel software ensures that your guests have a positive and simple reservation experience. It can help improve front desk management with tools like digital ID scanners, online check-in and online check-out, and pre-emptive automated upselling.
A DXP can further improve guest experience through pre-stay automated email and SMS flows. These tools ensure that your guests are cared for before they step foot in your hotel. This is just one example of how hotel reservation software and a digital experience platform synergize.
Hotel management software has a host of capabilities to improve your daily operations. Hospitality software can provide a branded booking engine for your direct online bookings. A good PMS will also provide an integrated channel manager connecting to various Online Travel Agencies.
The best hotel reservation software should be tailored to your number of rooms, with integrated features and support in your hotel's first language. There are "free hotel reservation software" options that may come as demos or trial periods. However, free options may not offer the same capabilities, speed, or lifetime value as a paid hotel PMS.
5 Benefits of a Digital Experience Platform
A digital experience management platform is the key to better guest experiences. Better guest experiences mean great reviews, higher occupancy, and loyal guests – everything a hotel could want! And DXPs make it easier than ever to enhance your guests' journey. Let's explore some benefits to explore why you'd use a DXP.
Digital Experience Platform Benefits: DigitalGuest
1) Endless integration options
DigitalGuest is built as an open API. An API is an Application Programming Interface; this allows for easy integration with any systems you currently use. This is important as not all digital experience platforms may support such extensive integration.
Our brand works with all the leading cloud hotel reservation software. You can integrate any PMS with DigitalGuest – we also support integration requests if you can't find your preferred PMS. The API structure ensures that you create and modify booking objects using JSON as the data format.
2) User-friendly & intuitive
When it comes to using software, things can get confusing and even messy. But not with DigitalGuest. Our user-friendly software features simple drag-and-drop building and designing. The platform is easy to create, alter and understand.
The intuitive design interface guides your build, showing where you might add information next. The intuitive nature enables a quick turnaround time on any additions, edits, or changes. Updating and creating your platform has never been easier!
3) Personalization & visibility
Every aspect of your DigitalGuest platform can be customized with your hotel's branding. You can build your unique platform easily and quickly with our clean interface. You can customize fonts, colours, brand assets, and imagery.
Now that your content is ready for guests, you may want to change when they see what. This is where the visibility feature is essential. Each block in the DigitalGuest platform can have its own visibility features. With a simple click of a button, you can differentiate the guest journey.
4) Boost hotel revenue
One of the best ways to boost your hotel's revenue is through ancillary services – also known as add-ons. With DigitalGuest, you can upsell to guests at every stage of their journey. Not only do guests have all the information in the palm of their hand, but they can also personalize their stay.
Guests can pre-order champagne, pre-book a shuttle, or plan activities in advance. All of these different experiences can be booked on DigitalGuest with ease. Your hotel will be able to accumulate additional revenue from add-ons with no extra cost on time.
5) Guest insights & connection
With DigitalGuest's reporting, you can learn more about your guests and what they like. Our software supports NPS and guest feedback. The reports display the NPS score, NPS breakdown, and total review data to help you connect with guests.
We also offer revenue statistics and guest insights to improve their experience. View your revenue details and most popular add-ons from guests' stays. All reports can be viewed as clear graphs and visuals in order to provide the best insights.
Ready to improve your guest experience?
Why Your Hotel Strategy Needs to Incorporate a Digital Experience Platform
A digital experience platform is not a static once-off addition to your hotel strategy. This software technology grows with your hotel rather than hinders it. A good digital experience platform is customizable and dynamic. So, why include a DXP in your hotel strategy?
With DigitalGuest, your hotel provides guests with an optimized and smooth guest experience. Guest satisfaction is a large part of any hotel strategy. A digital experience platform does all the heavy lifting so your guests have everything they need – anytime and anywhere.
This allows for streamlined operations. A DXP covers guest queries, room service, and add-ons included in the DigitalGuest platform. This leaves your employees more time for face-to-face interactions and reduces time spent on manual completion.
DigitalGuest experience platforms cover pre-stay, in-stay, and post-stay guest communications. No more fuss at the front desk, forgotten add-ons, or impersonal unsegmented offers. All your guests' needs will be taken care of when your digital experience platform is set up.
As an added bonus, your hotel will be more sustainable. By using DigitalGuest as a hotel solution, you are reducing paper waste and contributing to reforestation. DigitalGuest is committed to sustainability in the hospitality industry. We are currently partnered with Forests of the World and Green Key. So that you can do good business while doing good for the planet!
How the Right Digital Experience Platform Can Transform Your Hotel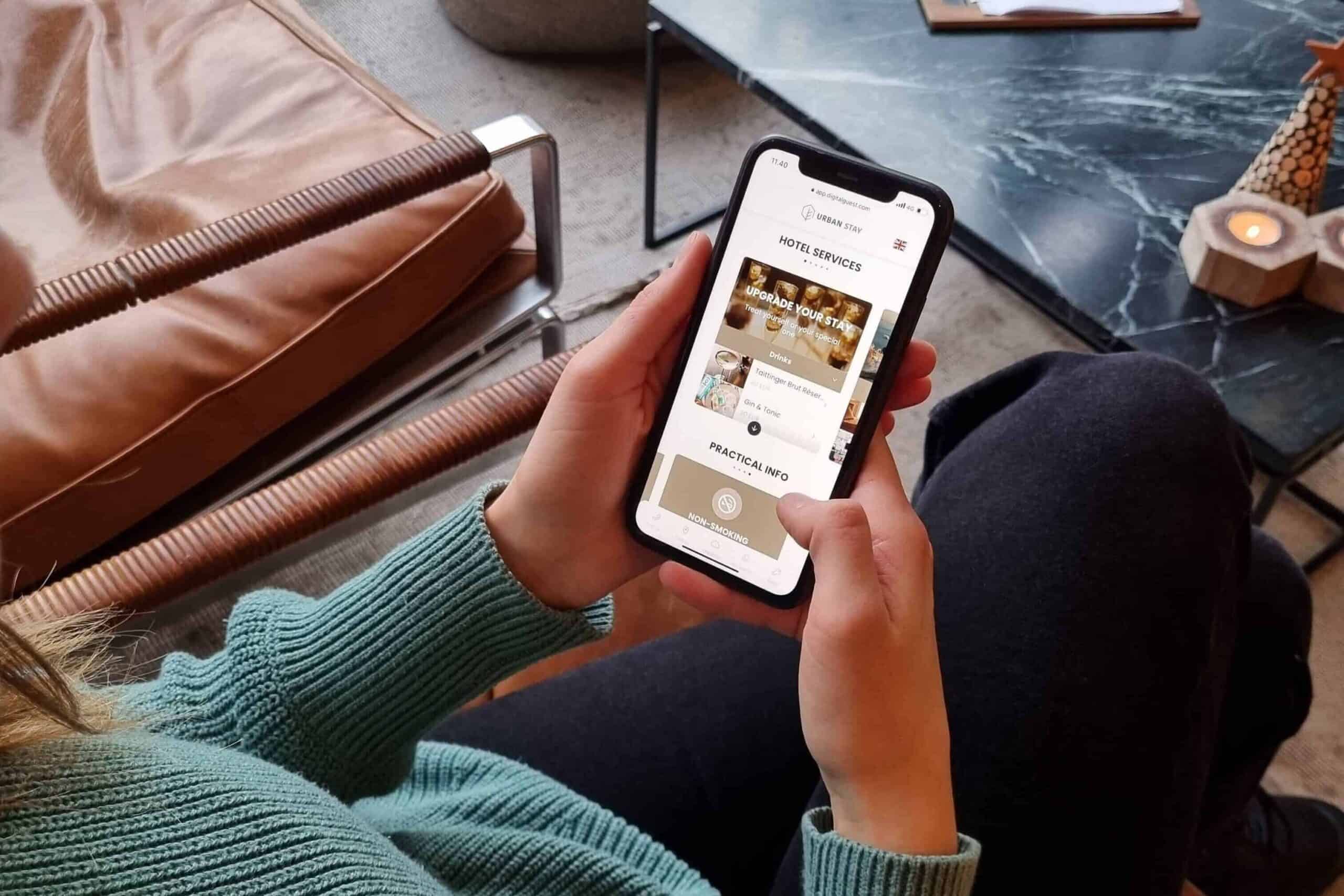 A digital experience platform will transform your hotel and its guests' happiness. Hotel PMS systems work in unison with digital experience platforms for the best possible hotel performance.
Whether you need small hotel reservation software or an enterprise solution, you should invest in the best hotel software. Let's take a look at some of the benefits of the right digital experience platform.
Improve guest experience
First and foremost, a DXP will elevate your guest's experience. With integration to a hotel reservation software online, every part of your guest's journey will be covered. Better more, you'll be well-equipped to ensure their stay at your hotel is unforgettable in the best way possible.
Achieve goals through digitization
Manual tasks often use up precious employee time and can be mismanaged or inaccurate. By digitizing relevant jobs, it will be easier to achieve your goals. A Digital experience platform tracks all touchpoints and offers reporting to keep your goals on track.
Get ahead of competitors
While digital experience platforms may not be standard in the hospitality industry, they will soon be. Guests will come to expect streamlined, easy-to-use digital touchpoints. Get a competitive edge by offering your guests the most convenient and comprehensive platform on the market.
Be at the forefront of technology
As previously stated, DXPs are not run-of-the-mill. But whoever achieved great success by staying in line with the ordinary? By investing in hotel software, you are ensuring that your property is a pioneer in the hospitality sphere. A hotel that creates trends rather than following them.
More time for essential tasks
Automation is the key to freeing up your (and your employees) time. While it can sound intimidating, it's actually a helping hand. With a PMS and a DXP, so many tasks that were once paper-tracked are automatically completed. Taking a load off of hoteliers and providing more time for their priorities.
Improve Your Hotel's Guest Experience Today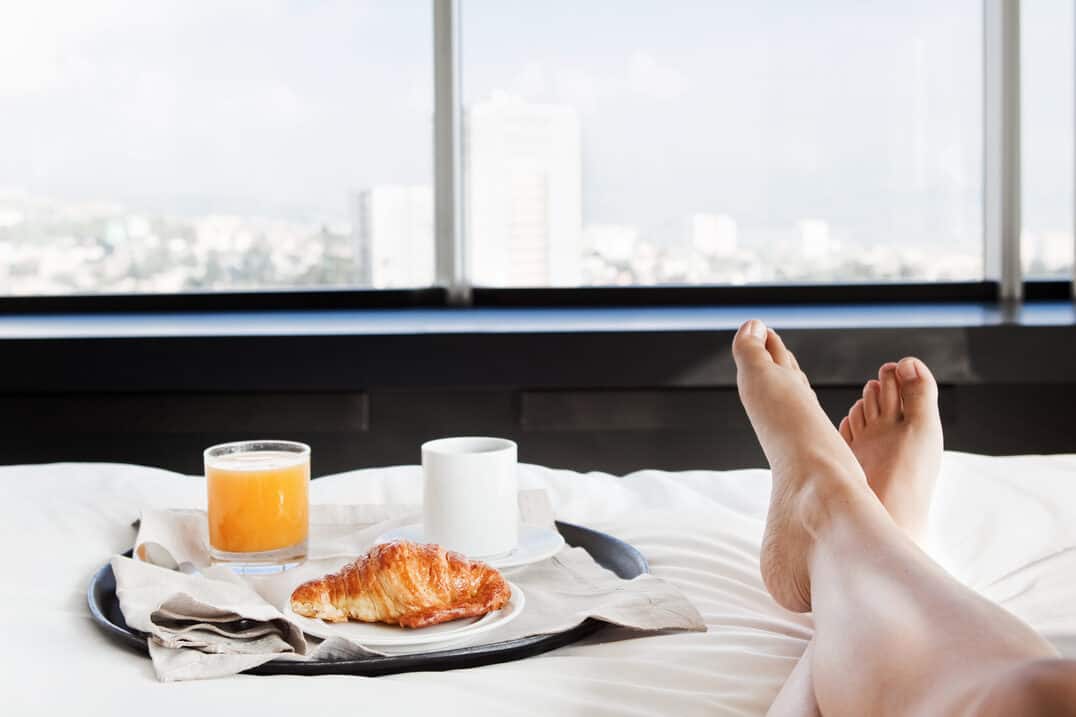 In a world where accommodation choices are abundant and almost always a web click away – you need to stand out. And if you're like any other hotelier, you'll always want to improve your guests' experience.
Why not start by focusing on your north star – the guests? If you're passionate about the guest experience and how to maximize your guest's satisfaction, please book a demo with us. We'd love to hear more about your property and how we can help.
We've got you covered if you're looking for the perfect PMS integration. One of our partners, RoomRaccoon, offers comprehensive hotel reservation software. You can book a demo to learn more about their PMS and incredible features like revenue management.