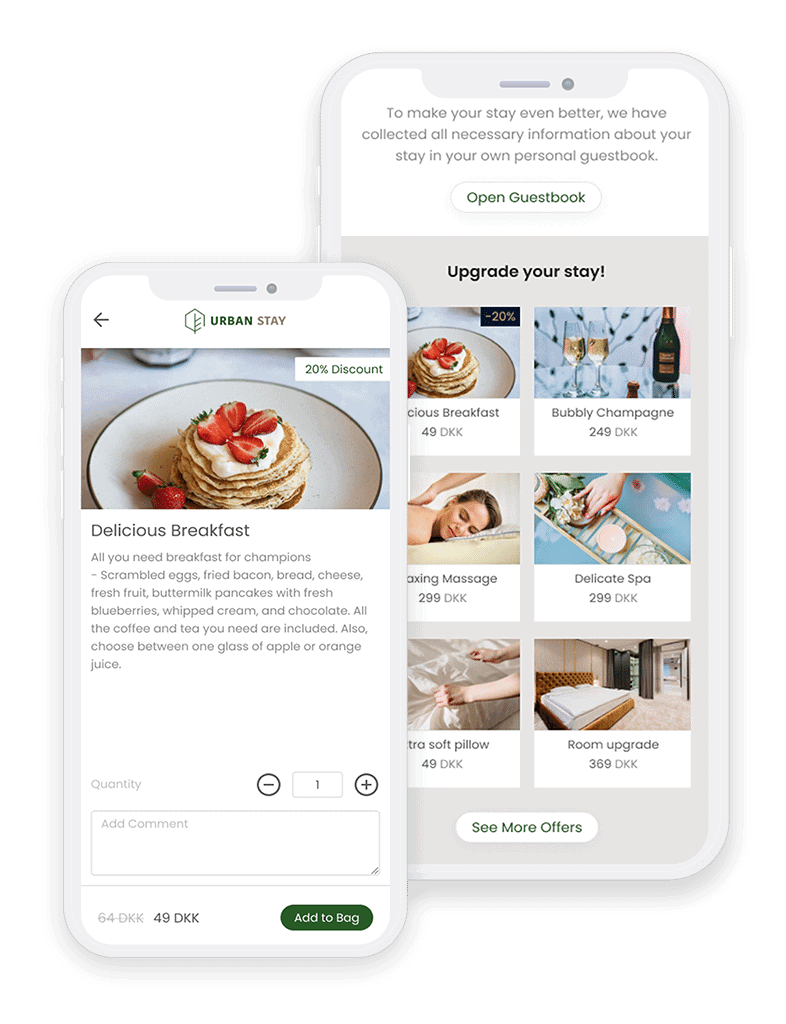 There is so much valuable information for the guests before arrival. With DigitalGuest it's possible to take good care of your guests without doing any manual work – and you can even earn more money!
Email &
SMS flow
Bring your printed guest directory to life, welcome your guests even before they have arrived by personalized and beautiful looking emails and SMS. Simply build your emails by drag & drop and chose when to send them – and then we take care of the rest.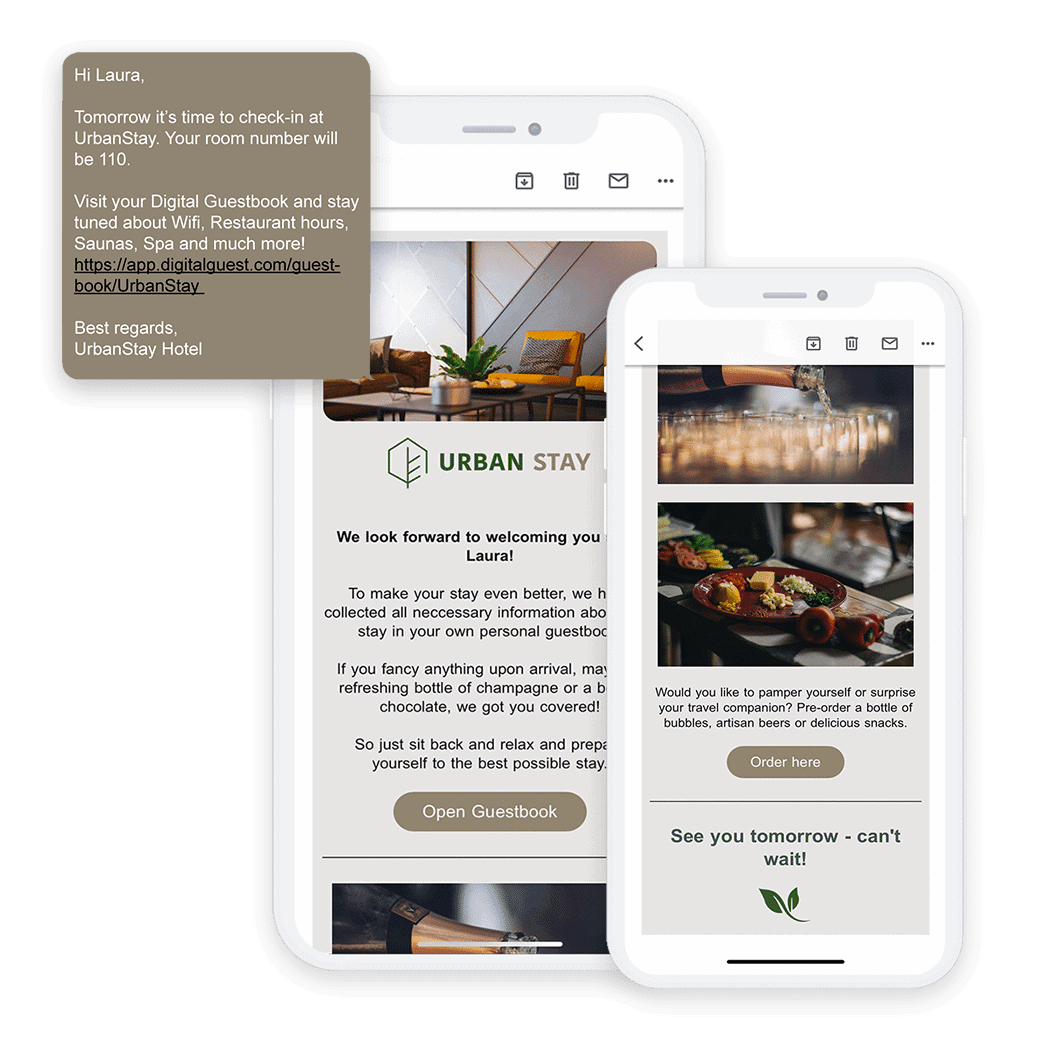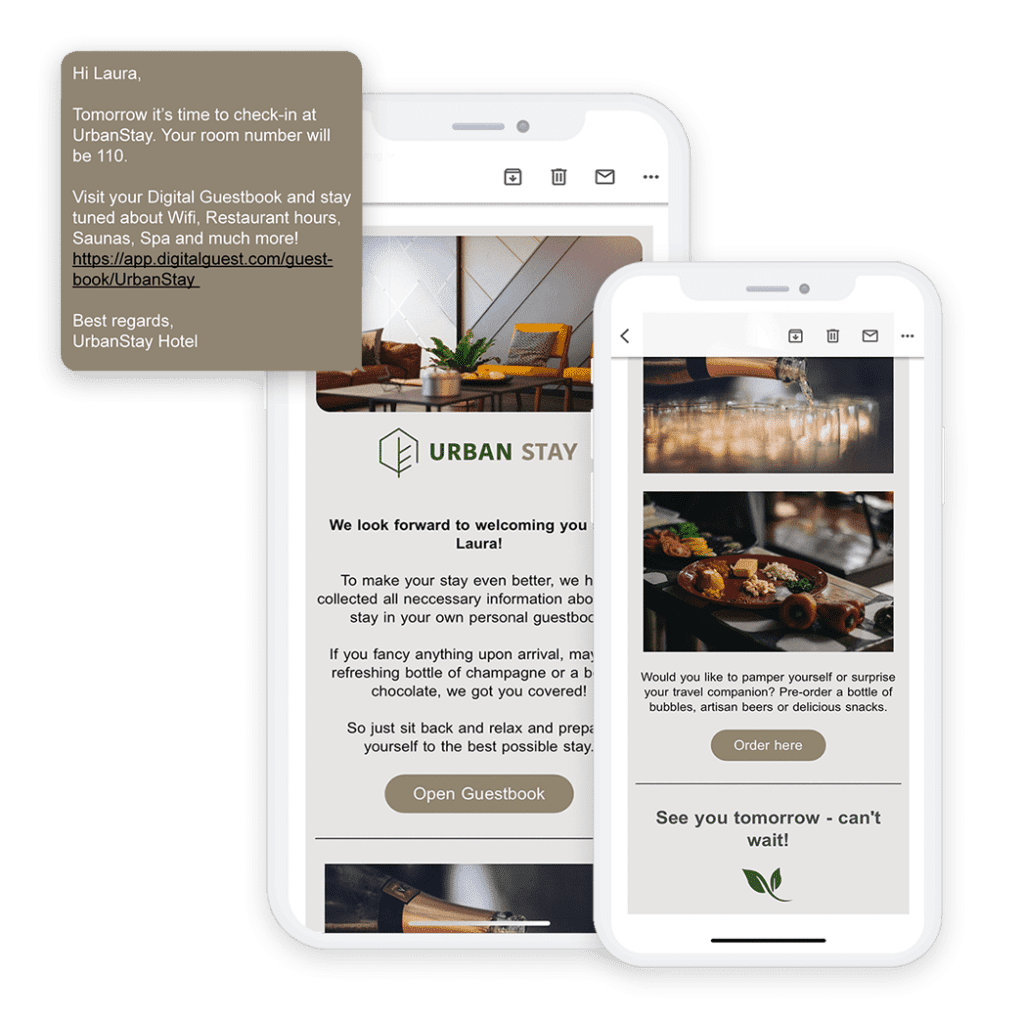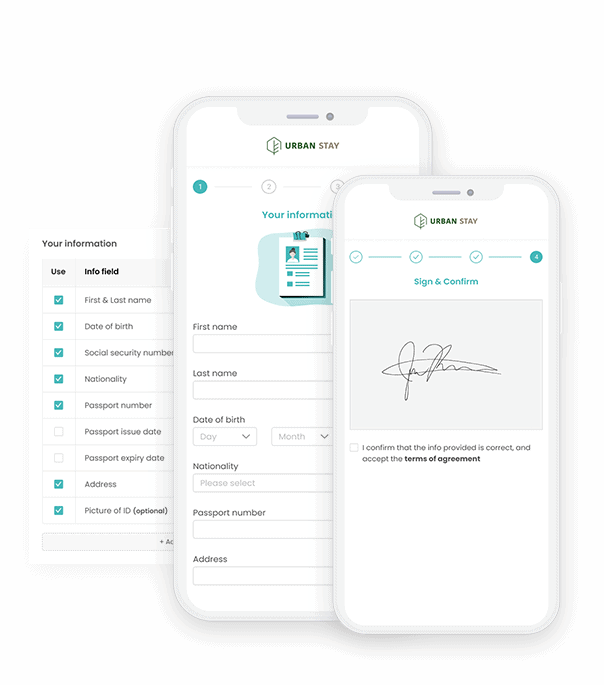 Digital Guest Registration
Through the DigitalGuest platform, you can set up the digital registration form you need based on your local regulations and add extra information you would like about your guests. You can simply add the digital form to your pre-stay email – letting guests fill out their registration form online before their arrival.
With a digital form, the check-in process will be much quicker and smoother, so your guests can focus on enjoying their stay!
Upselling
A bottle of champagne and flowers waiting on the bed has never harmed anyone. In DigitalGuest you can customize and target pre-stay emails and sell more to your guests even before they've arrived – that is great service!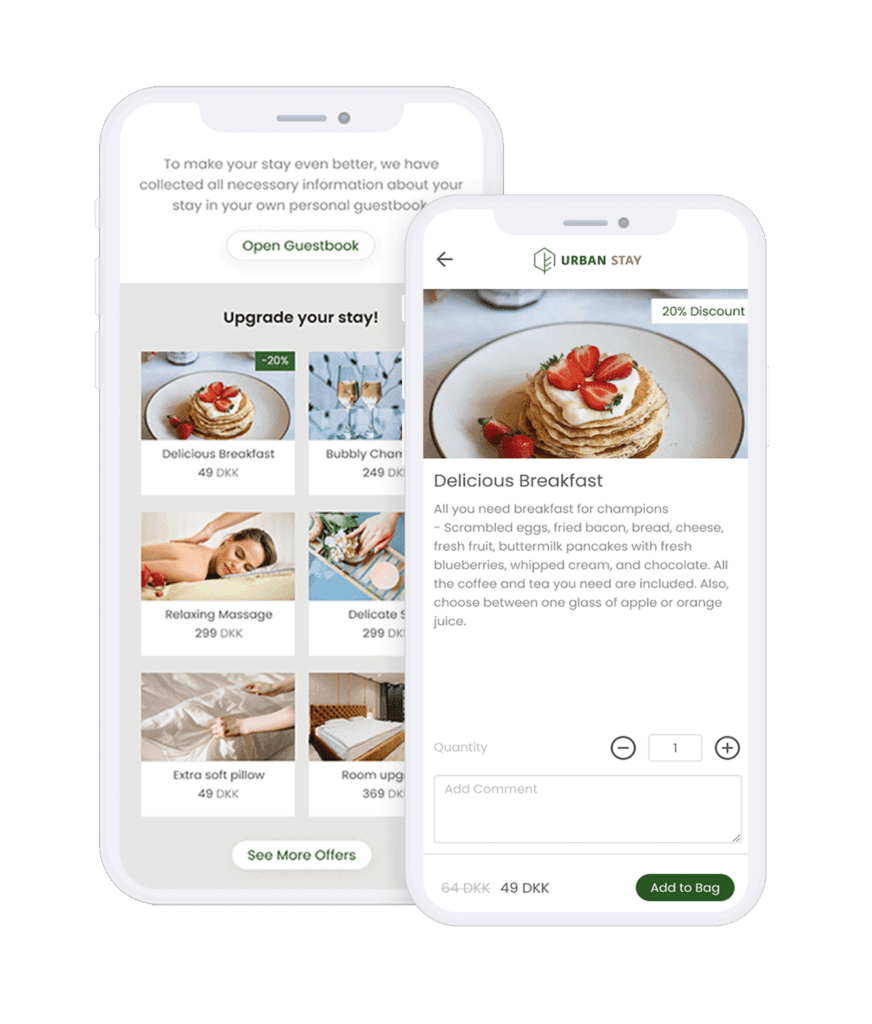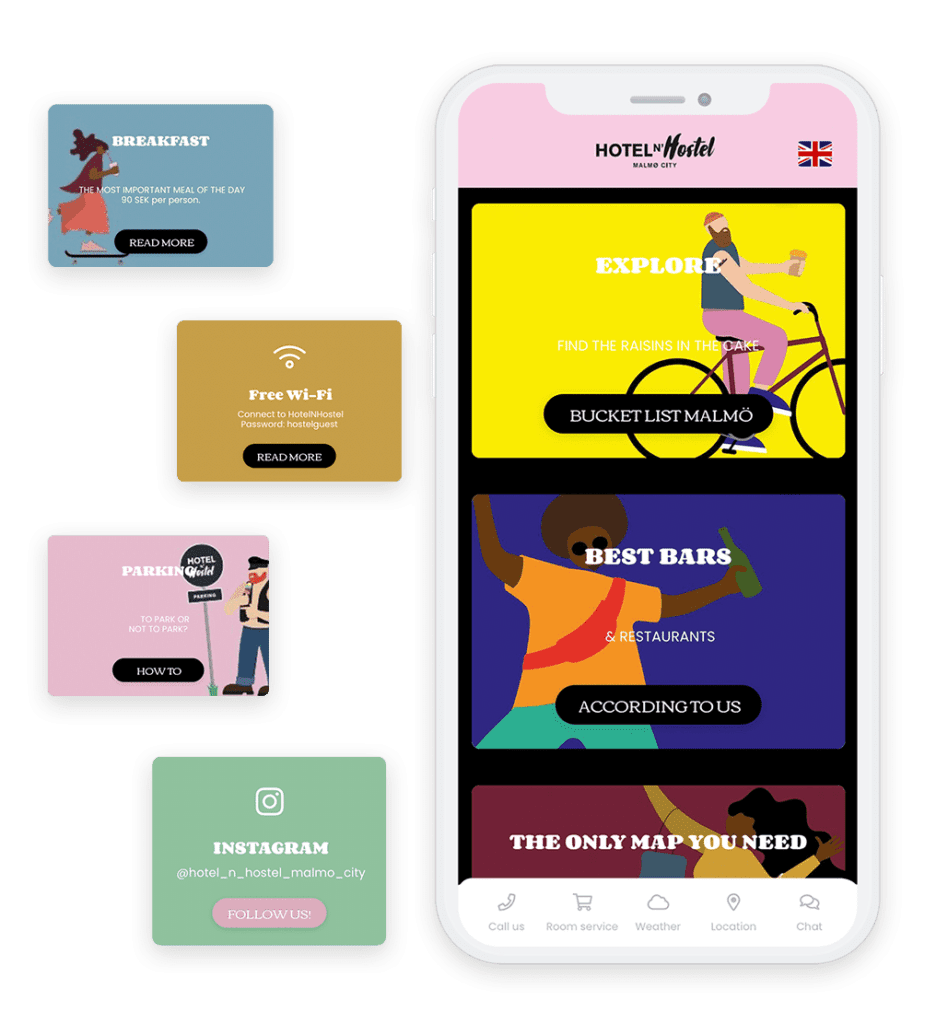 Your design
The DigitalGuest platform is fully customizable to fit your brand and design. Creating a mobile-friendly guest platform has never been easier. The user friendly platform lets you customize everything from colors, images, logo, fonts and content.
Practical information
We have first-hand experience with guest service and know that there are a lot of FAQ taking up time. Help, prepare and excite your guests before their visit by sharing directions, parking info, opening hours and great offers.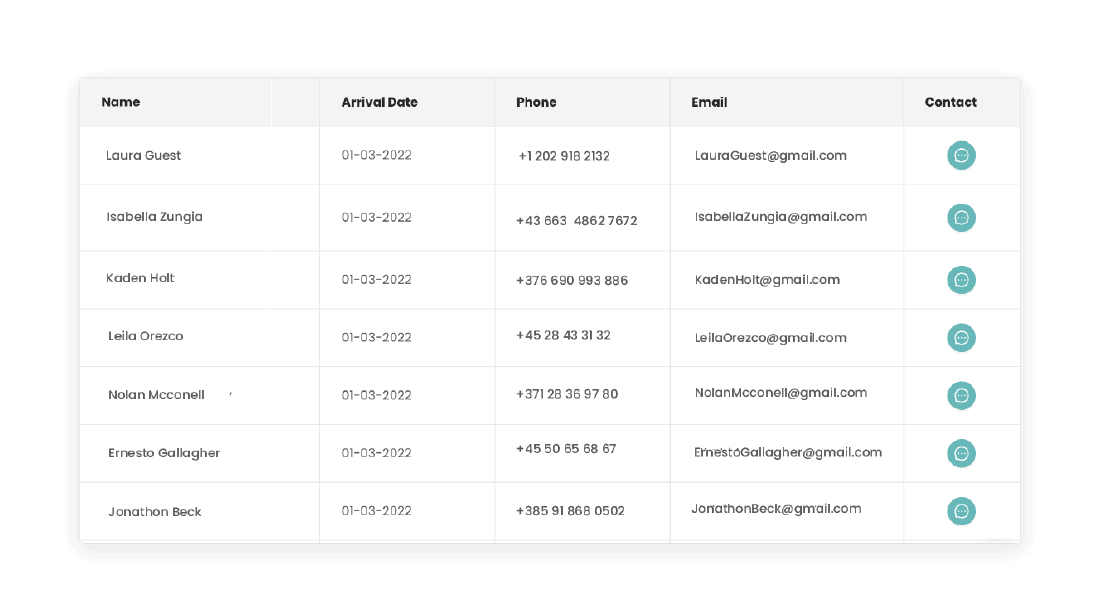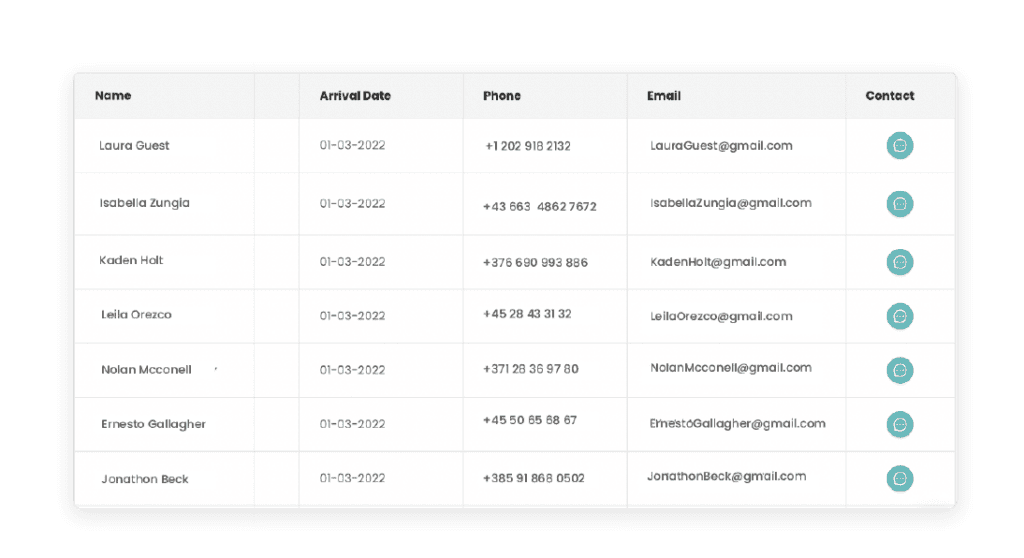 Arrivals list
Something urgent came up, that you really need to tell the guests arriving today?
In DigitalGuest you can always see today's arrivals, and send either SMS or email directly to them.
Dashboard
& Insights
In your live DigitalGuest dashboard you can follow the trends, views, revenue, orders, opening rates and much more.
Are you ready to get to know your guests better?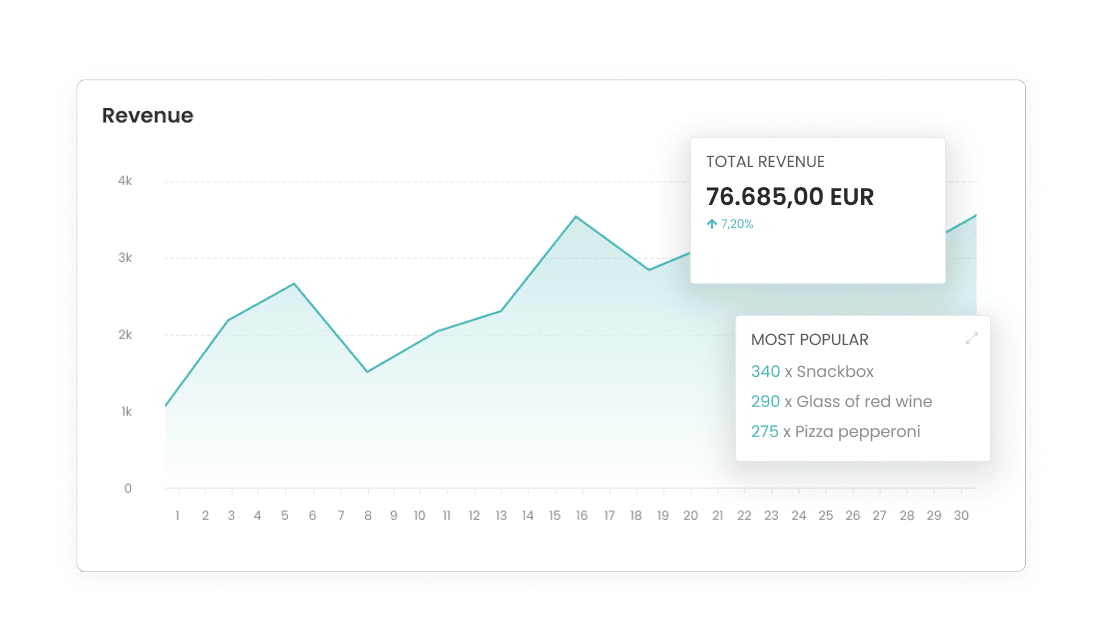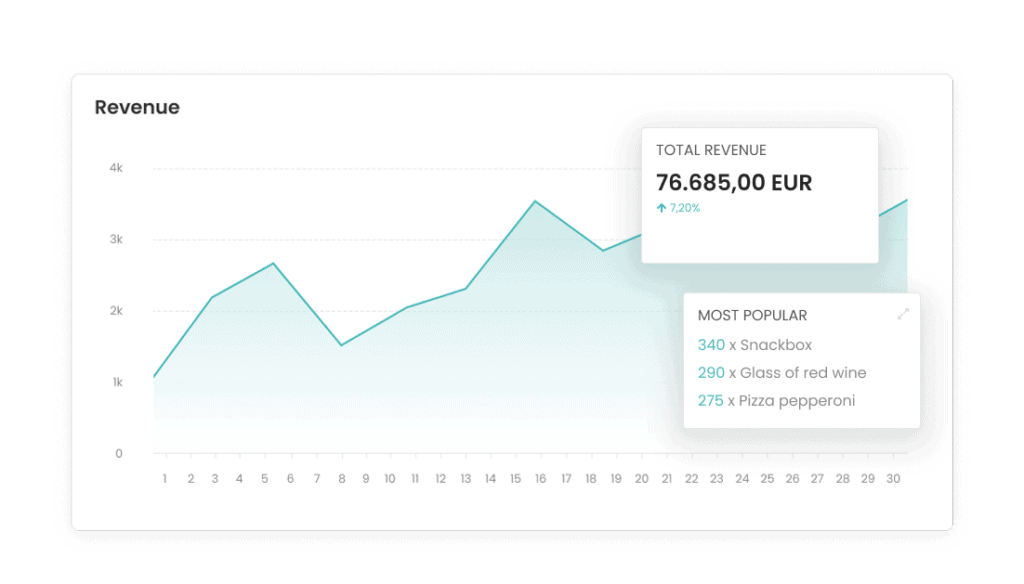 Are you curious?
Get ready to become the amazing new client of DigitalGuest.