We are beyond excited to welcome the amazing hotel chain Pillows Hotels consisting of 6 hotels to join our DigitalGuest family.
Pillows Hotels has over 430 rooms and suites that are of a high standard, therefore they require a tool that represents them. And we are happy that we can provide exactly that! They offer their guests all kinds of stays from city hotels in business locations to Grand Boutique Hotels in metropole cities in both Belgium and The Netherlands. Including the newest 5-star hotel opening this November – Pillows Hotel Maurits at the Park in Amsterdam. A very special hotel for us!

The key factor why Pillows Hotels choose DigitalGuest is the need to optimize their digital guest journey. Our tool stood out among others as we offer extensive in-stay and pre-stay features that are needed to improve the guest experience. Besides, they love the look and feel of the product as it matches the brand identity of the chain. Another aspect very important is that Pillows Hotels interact with their guests via SMS. We all know that we can lose ourselves in the big pile of emails we receive every day, so reaching guests via SMS is important. And in this case, they are also reaching OTA guests. This combined with the ability to easily customize the product, and offer upselling and segmentation, provides flexibility for Pillows Hotels to make each of their hotel platforms unique and personalized.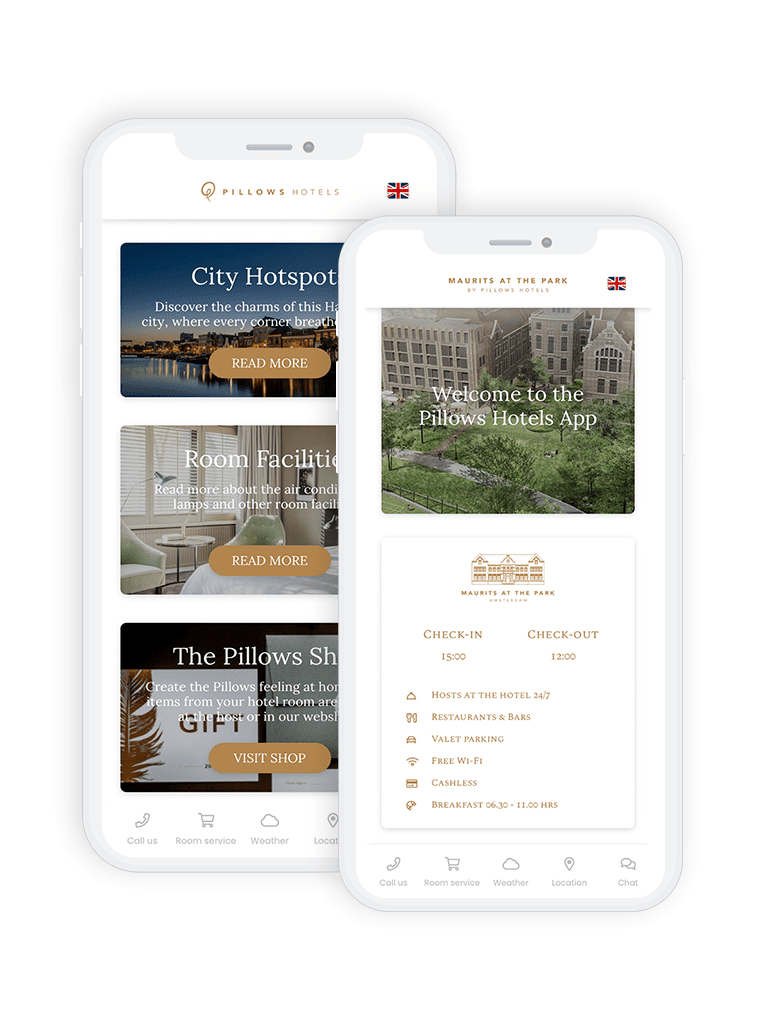 Pillows Hotels uses Guestline as their property management system, and together we encourage hoteliers to provide a modern digital guest experience. Of course, welcoming Pillows Hotels into our family is a big opportunity for us to reach more hotels in the Netherlands and now finally we have also put our foot in the Belgium market.
A warm welcome to:
Pillows Grand Boutique Hotel Ter Borch
Pillows Grand Boutique Hotel Reylof
Pillows Charme Hotel Château De Raay
Pillows City Hotel Brussels Centre
Pillows Luxury Boutique Hotel aan de IJssel
Pillows Grand Boutique Hotel Maurits at the Park
Ready to improve your guest experience?
About DigitalGuest
DigitalGuest is a personalized guest experience platform that helps the hospitality industry communicate, upsell and offer services to their guests from pre-stay to post-say in one web app. Our hotel guest communication platform is a simple and powerful tool that is easy to use and requires no download for the guests.
It's possible to customize and target emails and SMS flow based on rate code, or guest profile and offer special deals, such as room upgrades, parking services, and breakfast packages. Guests can access all the information about the hotel, contact reception, and order room service directly from their own smartphones.

We have over 480 happy clients in 24 countries across all continents, and we work together with over 30 PMS integrations. For more information, visit digitalguest.com