Every year concerns about environmental impacts are growing. More and more industries, including the hospitality industry, are looking for ways how to minimize the footprint and become more sustainable. Sustainability for hotels has become a big topic. But thanks to technology, hotels have come a long way and become more environmentally friendly.
That's why DigitalGuest created a digital platform as we care a lot about sustainability in the hospitality industry. We focus on digitizing the hospitality industry and eliminating paper waste.
We strive to contribute to the sustainable development of the hospitality industry.
In 2016 DigitalGuest started as a wish to replace old and dusty in-room guestbooks. As well as replace all prints, such as flyers and brochures, in hotels to reduce paper waste. A paperless solution provides a lot of advantages for hotels, starting from saving money on paper, letting staff update information in seconds, and, in general, reduce carbon footprint.
At DigitalGuest, we are passionate about protecting the environment and conserving natural resources, so we wish to make the hospitality industry more sustainable by switching from paper and print to a digital platform. We wish to make the hotel service available in a way that guests have the option to choose, for example, whether they want new towels in the room or not, let guests opt out of the daily housekeeping or order food in advance, so that hotels can save on purchases and avoid food waste.
Ready to replace print with a digital platform?
Our CSR strategy
Digitization of operations and guest communication go hand in hand with ensuring more concrete measures and an increased focus on the environment and responsibility. As part of our CSR strategy, DigitalGuest is collaborating with Forests of the World, which is fighting for a nature richer in animals and plants. So by using the DigitalGuest platform you are not only reducing paper waste, but you also contribute to rebuilding rainforests.

In 2015, the United Nations adopted sustainable development goals towards 2030. In our opinion, DigitalGuest is in a unique position to contribute significantly to the global goals, which stand close to our core business of expertise.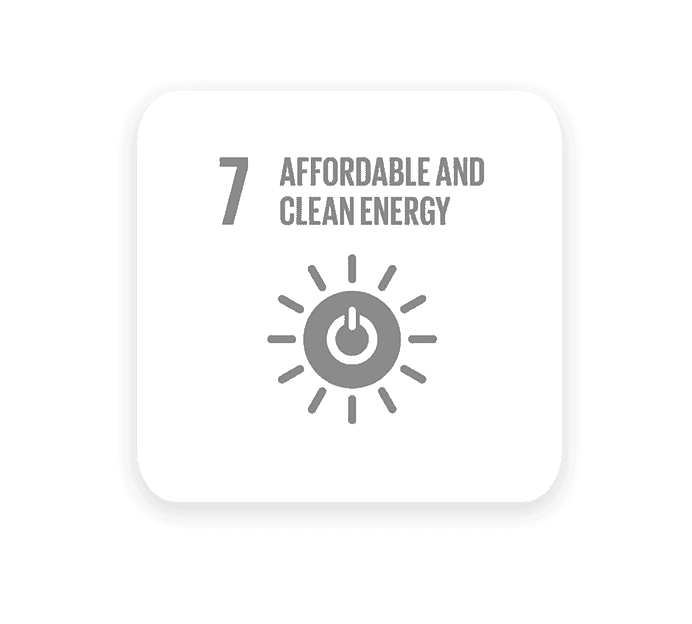 Carbon neutral servers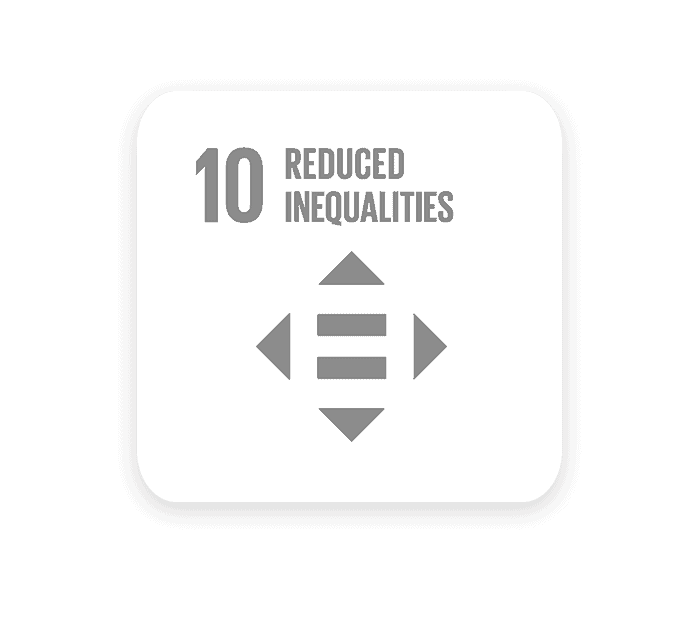 People and responsibility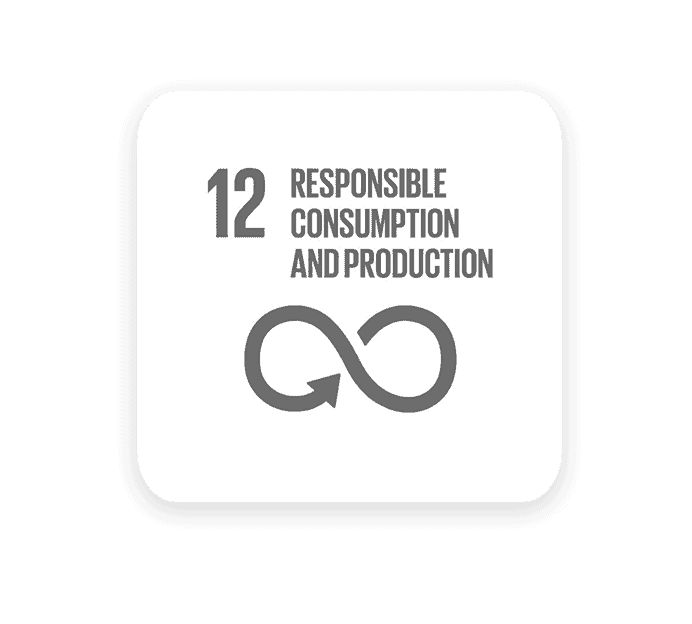 Sustainable procurement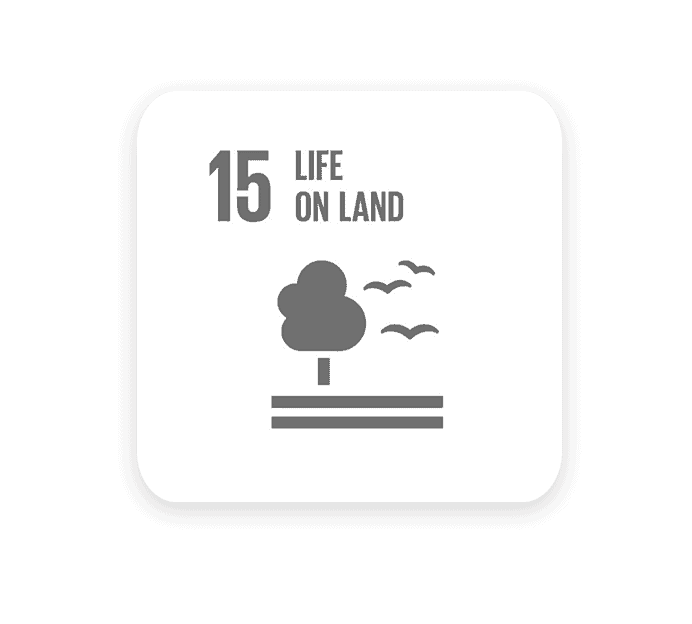 No-Paper Office
Also, we have entered into a fantastic collaboration with Green Key that gives access to digital information about the Green Key and the site's environmental efforts. When a guest checks into a Green Key-certified hotel, the hotel's many green initiatives will be displayed digitally. By presenting Green Key through our platform, we're lowering the tourism industry's environmental footprint even more by eliminating print. Caring about the environment while also meeting guests' needs and expectations for digital accessibility – it's a win-win for all.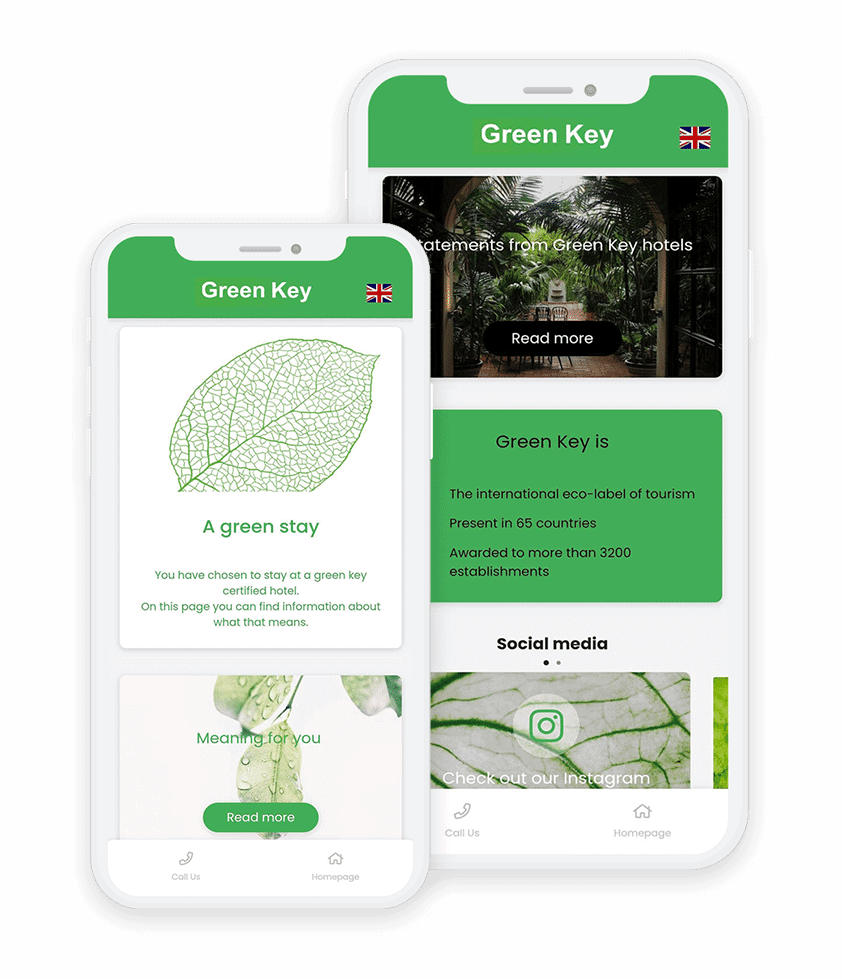 Want to improve your sustainability efforts?
Paperless solution examples
As a concrete example, the Skærbæk center in Denmark has replaced the in-room guestbooks with a digital platform and now saves 5.4 tons of paper annually. Imagine how much paper and rainforest we could save if every hotel went digital!
pre-arrival upsell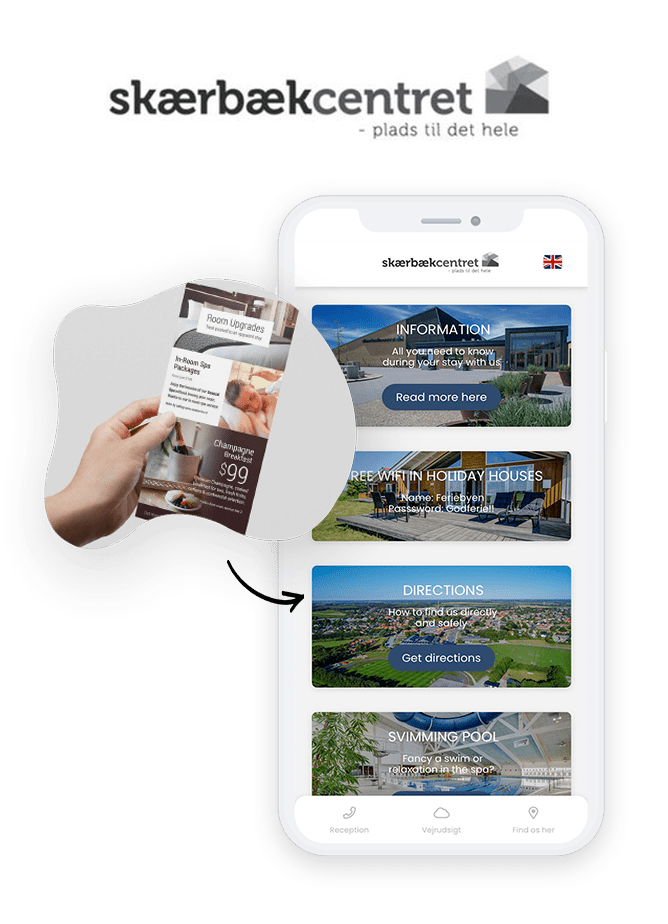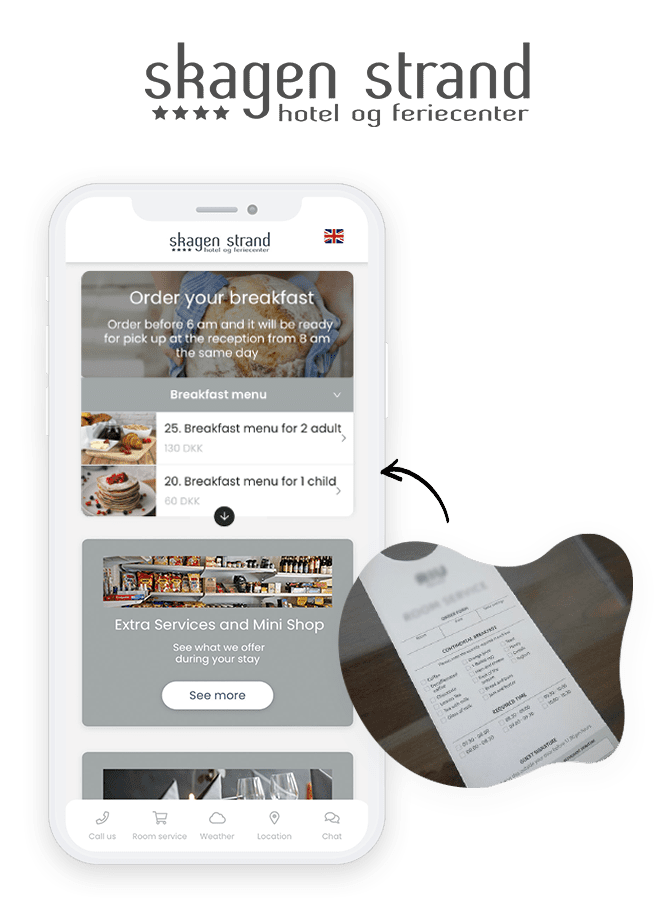 Another example is from Skagen Strand Holiday Center. They transformed a breakfast ordering form from print to a digital solution and it saves tons of paper, eases the workload, and also increased the number of breakfast orders.
pre-arrival upsell
We would like to help inspire the industry and be at the forefront of the green transition. It's better for people, the planet, and the business itself. Seems like an easy choice!
We aim to provide a sustainable solution for every hotel and help them make their guest journey even better. To find out more about our initiatives and how we can improve your hotel's sustainability goals Book a demo and we will be happy to tell you more!