The hospitality industry is constantly evolving, and the year 2023 promises to bring in new challenges that the industry must overcome. While the future holds much promise, it is important to take a closer look at the five biggest challenges facing the hospitality industry in 2023.
1. Experience and Personalization
One of the biggest challenges that the hospitality industry is likely to face in 2023 is providing an exceptional experience that is tailored to each guest's needs. With technology making it easier for people to customize their experience, hotels and restaurants must provide personalized services to ensure customer loyalty.
2. Sustainability
With climate change and environmental concerns becoming increasingly pressing issues. Hotels must take steps to reduce their carbon footprint and adopt sustainable practices. This could include measures such as using renewable energy sources, reducing waste, and promoting sustainable tourism. According to the booking.com sustainability report – 83% of global travelers value sustainability as something vital.
Sustainability is on top of the mind for Digitalguest. We are eager to make the hospitality industry more sustainable by switching from paper and print to a digital platform. We wish to make the hotel service available in a way that guests have the option to choose, for example, whether they want new towels in the room or not, let guests opt out of the daily housekeeping or order food in advance, so that hotels can save on purchases and avoid food waste.
Switching to a digital solution is just a great way you can save on costs while also being more environmentally friendly.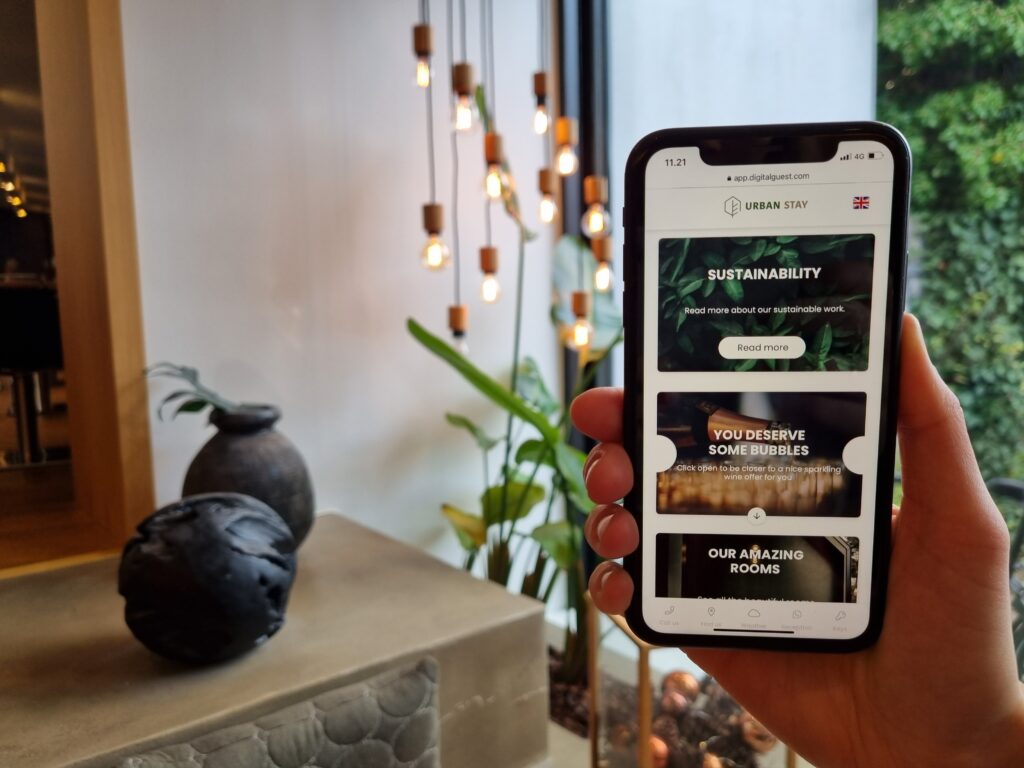 3. Increase in Hospitality Tech
Technology is transforming the hospitality industry, and in 2023, it will play an even more significant role. Hotels must embrace new technologies such as mobile apps, artificial intelligence, and virtual reality to enhance the guest experience and improve efficiency.
Technology offers opportunities for hospitality. Tech solutions like DigitalGuest help to save time, maximize profits and cut back on costs.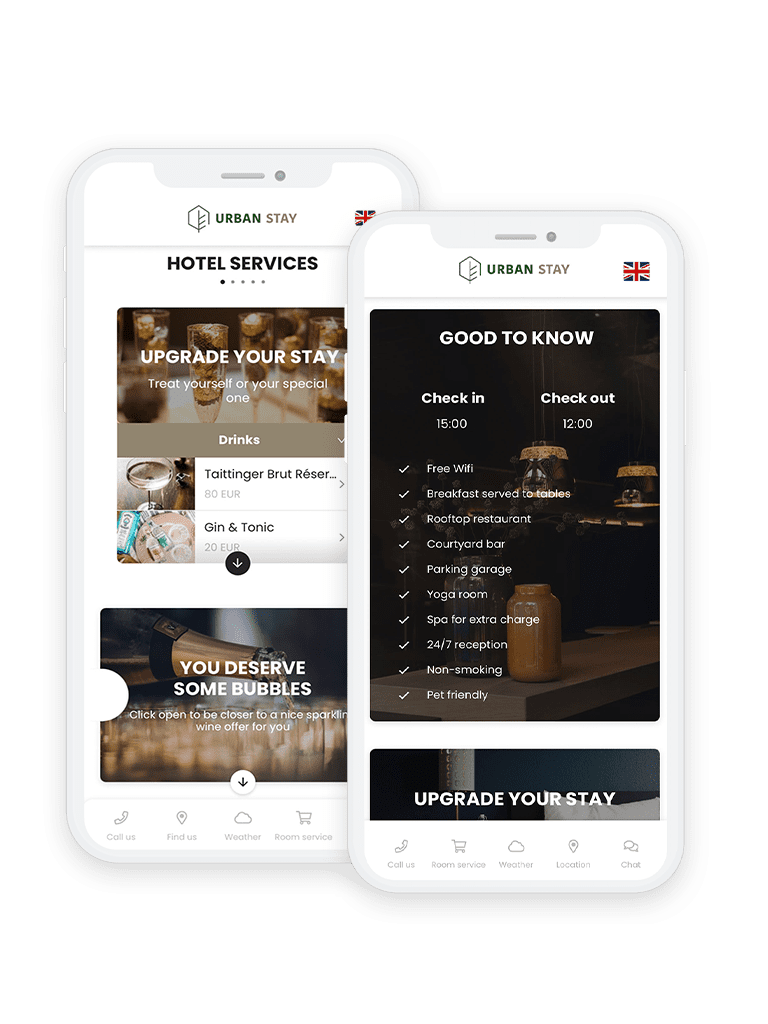 Ready to personalize your guest experience?
4. Changing Consumer Demands and Markets
Hotels need to be agile in order to respond quickly to market shifts. To stay competitive, hotels need to pay attention to what their customers want and adjust their offers accordingly. It's important for hotels to be flexible and willing to adapt to changes in the market in order to meet the needs of their guests.
5. Rising Operational Costs
Finally, rising operational costs pose a significant challenge. From labour costs and food prices to energy bills, hotels must find ways to manage expenses and maintain profitability without compromising on quality.
For example, if you engage with your guests effectively about energy-saving activities then the costs should go down. Not only can guests help you lower your bills. But you can also earn more money per guest with tips from our side.
By choosing a supportive tech, like DigitalGuest, the hospitality industry can easily overcome all the challenges. And improve the guest experience significantly. DigitalGuest prioritizes guest experience, adopts sustainable practices, and helps to manage costs.
If you are eager to find out more about how DigitalGuest can help you improve your guest experience and maximize your revenue, then Book a Demo today!