Why is the hotel guest experience important?
Guest experience is everything. It focuses on the relationship between the hotel and its guests. If a hotel guest really enjoys the stay with you, then most likely this guest will return or refer your hotel to a friend, which helps to bring you even more business. Isn't that what we all want?!
The guest experience is not only while the guest is in-house, it already starts with the first touchpoint a guest has with your hotel. It can actually be divided into 3 stages of the guest journey – pre-stay, in-stay, and post-stay.
A smooth and seamless guest experience is very important, which is why small and clever changes can go a long way.
Let's dive into 5 simple and effective ways how to improve the hotel guest experience in the pre-stay stage.
1. Provide an easy booking process
As in any industry, including hospitality, the first impression is the last impression! So make sure you have a great website with all the necessary information, of course along with high-quality hotel images and videos. Most importantly, invest in a great booking engine that lets your guests easily book their stay and get confirmation asap.
2. Get in touch with your guests before their arrival
A detailed pre-arrival email will do wonders for your guests. It will help with their arrival and check-in process. Those guests who tend to have a lot of questions, will be able to find answers themselves and not take time out of the front office to respond to questions.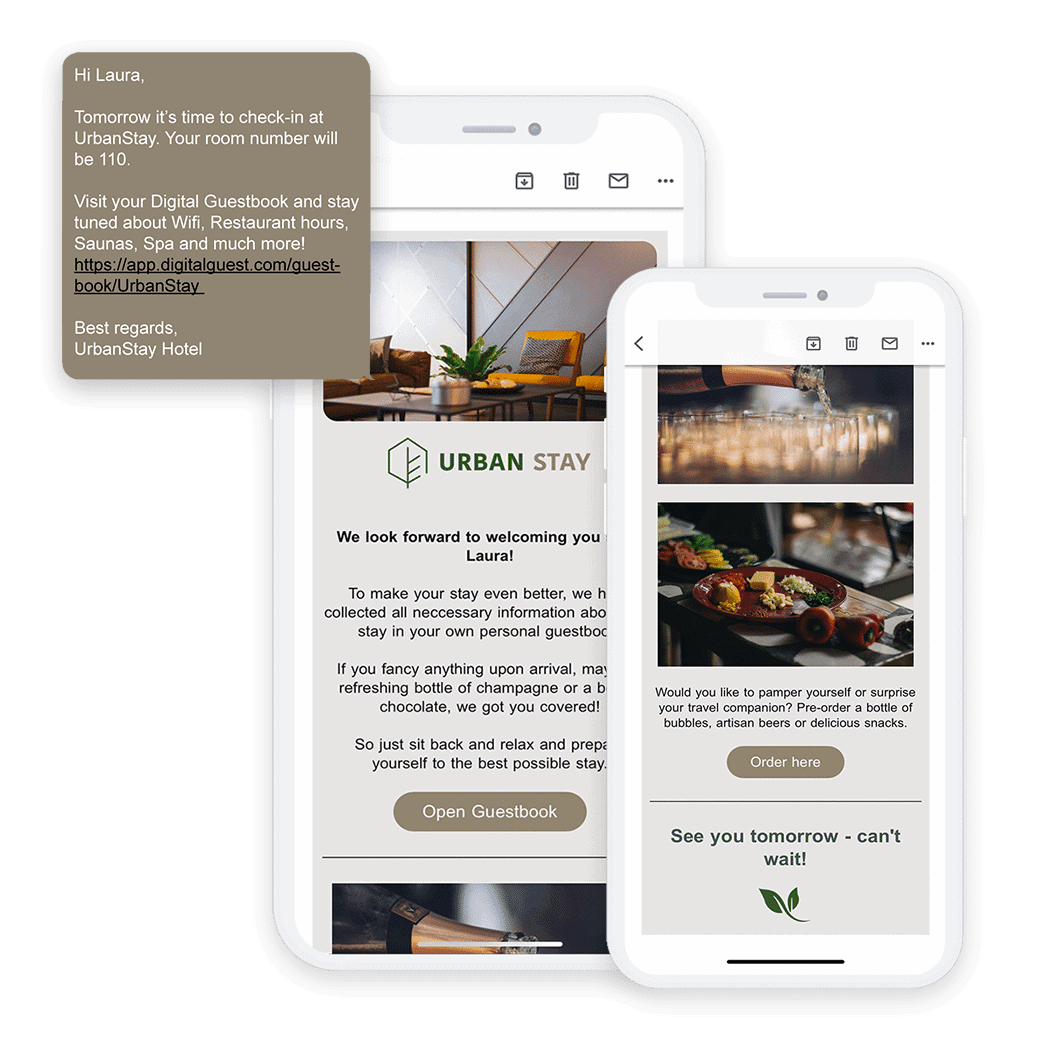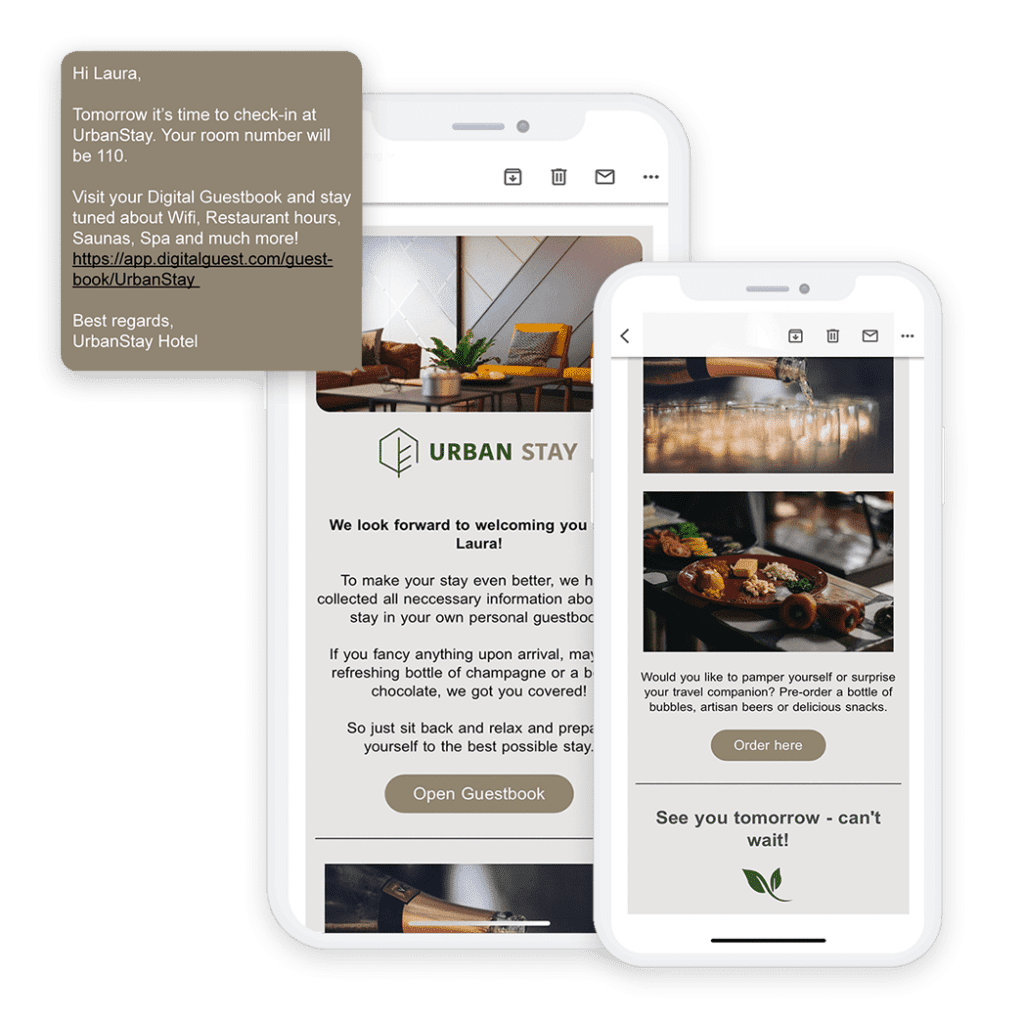 Ready to improve your guest experience?
3. Let your guests customize their stay in advance
Give your guests the opportunity to customize their stay to fit their needs. Make use of upselling and let your guests get familiar with amenities and offers. The pre-arrival stage is a perfect time in the guest journey to upsell your guests.
4. A smile goes a long way
First impressions are important and definitely a big deal in the hospitality industry. Starting off the arrival and check-in process with a smile and positive energy will make your guests feel welcomed and appreciated. Let's lift up your guest spirit with that beautiful smile of yours!
5. Make it easy for your guests to reach out to you
Quick and easy communication is a must in today's fast-paced world and it leaves a good impression if the way of communication is adapted to the target audience. For example, if your guests are older, the main communication way can be via landline phone, while for youth it can be an online communication system, like a chatbot or messaging app.

The pre-arrival stage is as important as any throughout the guest's journey and by following these tips, you will help to improve your hotel guest experience 100%. DigitalGuest is a tool that helps with such ways and strategies as we are all about improving guest experiences. Book a Demo and explore what we can do together! 🚀