When it comes to communicating with hotel guests, the choice between text messaging (SMS) and email can significantly impact the effectiveness of your message. Studies have shown that text messages, or SMS, have incredibly high open rates, reaching an impressive 98%. Now, when we look at email, it's a different story altogether. Email tends to struggle with a rather modest 20% open rate.
In our fast-moving world, how quickly we respond is crucial. Typically, people tend to reply to a text message in just about 90 seconds. On the flip side, emails can take their sweet time, often demanding a long 90 minutes for a response.
Why is There a Need for Text Messaging?
We live in a time where almost everyone has a smartphone, and texting has become a part of our everyday routine. The hospitality industry is no exception to this trend, as guests now expect quick and easy access to information and services. Here's why text messaging is making a big impact:
Personalized Engagement: Text messages can be customized for each guest, creating a more personalized experience. Whether it's a warm welcome message or exclusive offers, text messaging helps hotels connect with guests on a more personal level.

Efficiency: It simplifies communication within the hotel, making it easier for staff to coordinate tasks and get information to guests quickly. 
What Are the Benefits of Text Messaging?
1. Instant Communication
With text messaging, you can chat with someone right away, ensuring your messages reach them promptly.
2. High Open Rates
Text messages tend to get opened much more frequently than emails, making them a great way to make sure your message doesn't go unnoticed. As mentioned above – SMS has an impressive 98% open rate, while email lags behind at just 20%
3. Short and Sweet
Text messages make you keep it short and simple, so you're delivering information in a clear and easy-to-understand way.
4. Personal Touch
You can customize your text messages for each person, making the conversation feel more personal and engaging.

5. Automation
By using text messages, you can set up an automated guest communication flow that saves you essential time. For example, when your guest checks into the hotel, you can send an SMS with a link to the digital guestbook.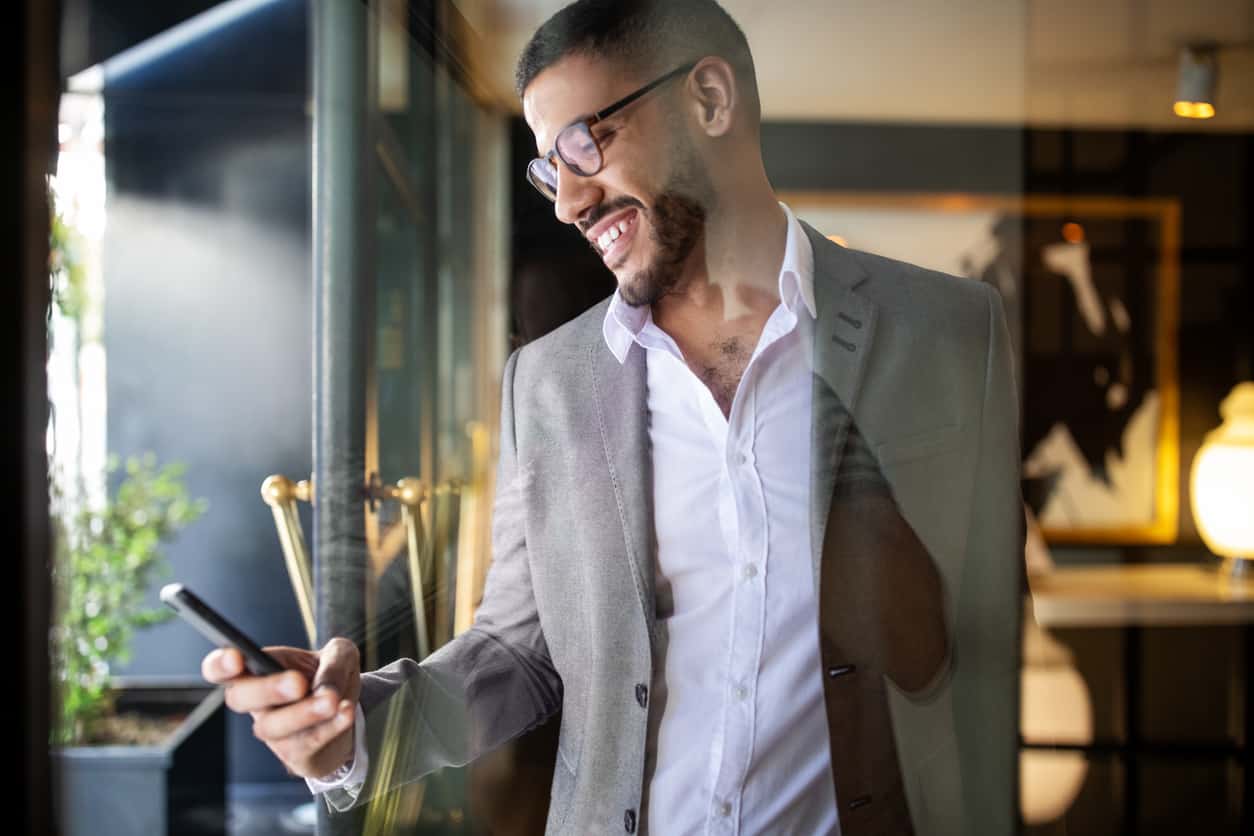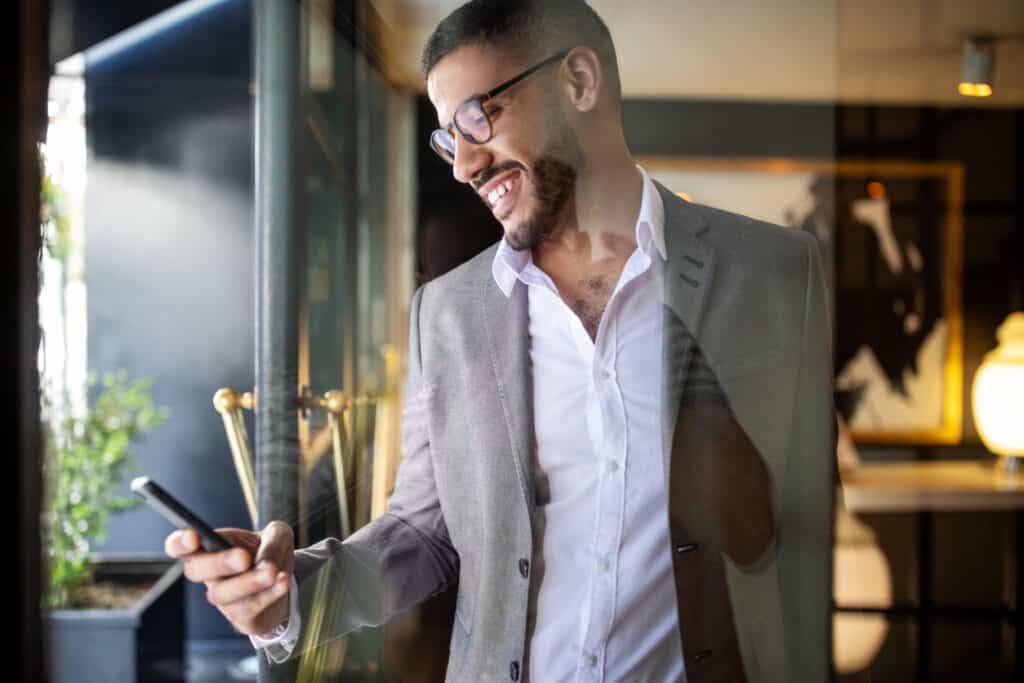 How Hotels Can Use Text Messaging for Guest Advantage?
Guests can use text messaging at different points in their journey:
Before guests even set foot in the hotel, text messaging can play a crucial role:
Booking Confirmations: Send guests a confirmation text with all the necessary details, ensuring a smooth check-in process.
Welcome Messages: Create a warm welcome by sending a personalized message with a link to the guest platform, where they can read and have information about the hotel's amenities and nearby attractions.
Text messaging continues to enhance the guest experience during their stay:
Concierge Assistance: Provide recommendations for local restaurants, activities, and transportation.
Event Notifications: Inform guests of special events or updates within the hotel.
Promotional messages: Upsell guests additional products and services while in-house.
The guest journey doesn't end when they check out. Text messaging can maintain the connection:
Feedback Requests: Send a text asking for feedback on their stay, allowing hotels to continually improve.
Exclusive Offers: Keep guests engaged by sending exclusive offers and incentives for their next visit.
Text Messaging vs. Email
When it comes to communicating with your guests, you've got two powerful options in your toolkit: email and SMS. Each channel has its sweet spot for specific types of messages.
Email shines when you've got a lot to say. It's your go-to choice for those longer, info-packed messages, the ones that might include eye-catching images and handy attachments. Plus, email's got the superpower of sticking around for your guests to revisit whenever they please.
On the other hand – SMS is all about quick, to-the-point communication. You can use it when you need to share bite-sized info, timely updates, or irresistible discounts that demand immediate attention. Most people keep their phones close by at all times, text messages have a better chance of being noticed and read compared to emails. This simplicity makes it easier for hotels to catch their guests' attention and communicate with them effectively.
Email and SMS are like the dynamic duo of guest communication. They work hand in hand, complementing each other's strengths. When you use them the right way, you can craft a smooth and seamless guest experience.
Ready to reach your guests instantly?
Let's not forget to check out our very own DigitalGuest platform statistics. One of our client platforms stands out, showing that SMS takes the lead with a significantly higher opening rate. And this is not the only case. So, we have concluded that if you're aiming for quick and effective communication with your guests, SMS is definitely the way to go.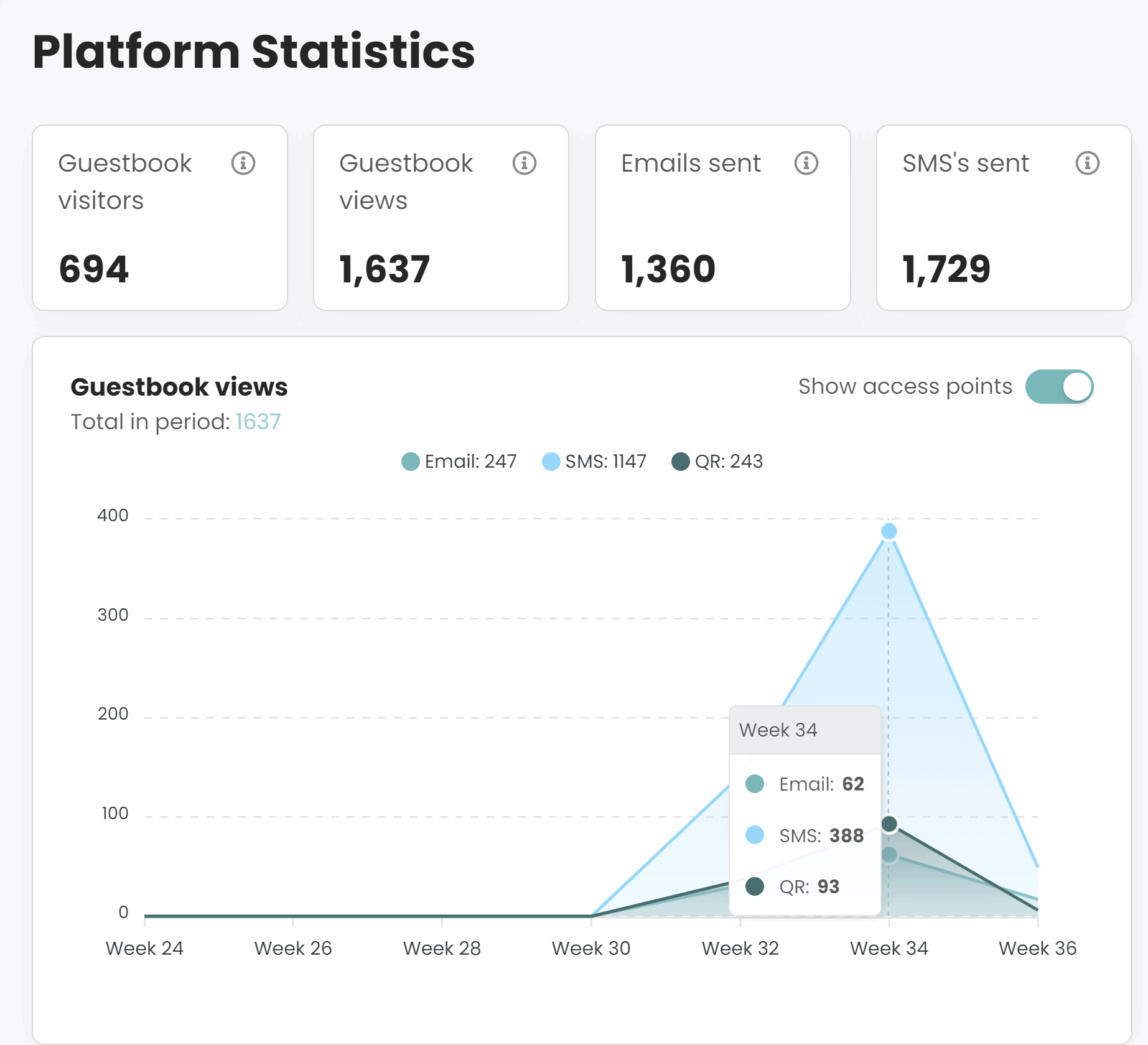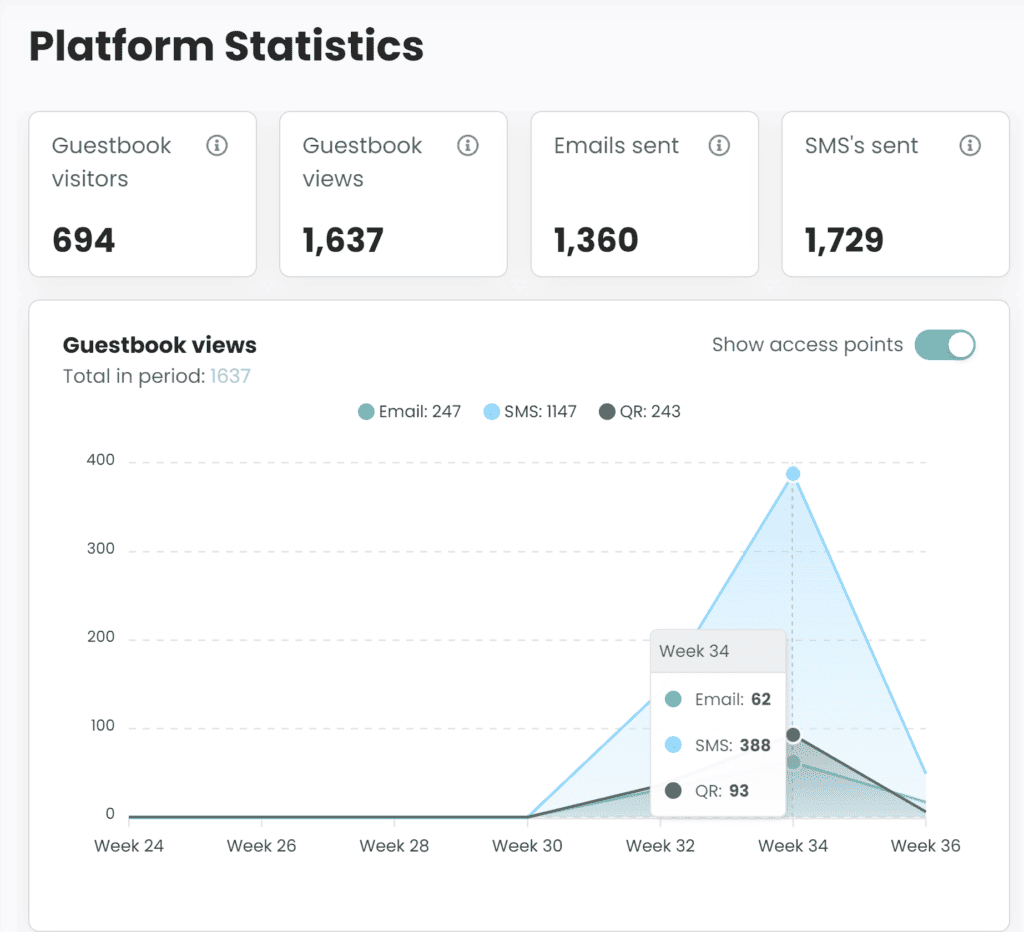 With the DigitalGuest platform, you can set up an automated guest communication flow that saves you essential time. Read our blog post "Best Ways to Communicate with Your Hotel Guests" and dive into what and when to communicate to ensure a seamless guest experience during the entire guest journey.
Text messaging has become absolutely essential in the hospitality industry. It offers instant satisfaction, enriches the guest experience, and simplifies communication, making it a vital asset for hotels aiming to remain competitive. When hotels integrate text messaging throughout the entire guest journey, they can build stronger guest relationships and, in the end, boost their profitability.
Don't hesitate! Embrace the effectiveness of text messaging right now to enhance your hotel's guest experience with DigitalGuest. Your guests will truly appreciate it!