segmentation in the hospitality industry
Different guests have different needs, so why should the information you send out be the same for every guest? The answer is it shouldn't be! Reach the right guest with the right content at the right time!
Hotel SKT. Annæ
Hotel SKT. Annæ differentiates their pre-stay emails based on what's included in each guest's booking. For example, a booking with breakfast gets the option to reserve a table while guests that haven't purchased it will instead get an enticing description and details on how to add breakfast to their booking.
The hotel also caters the pre-stay email to whether a guest has parking included or not. So the description of parking rates and payment options suits what the guest has included in the booking.
personalized pre-stay emails
segmentation in hospitality industry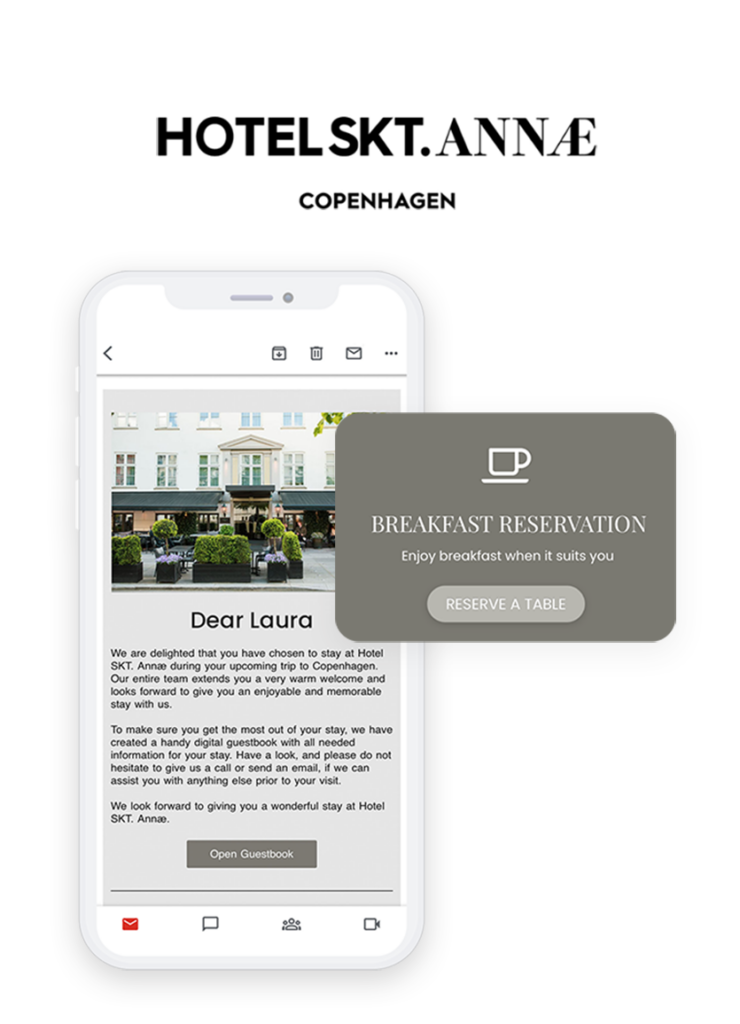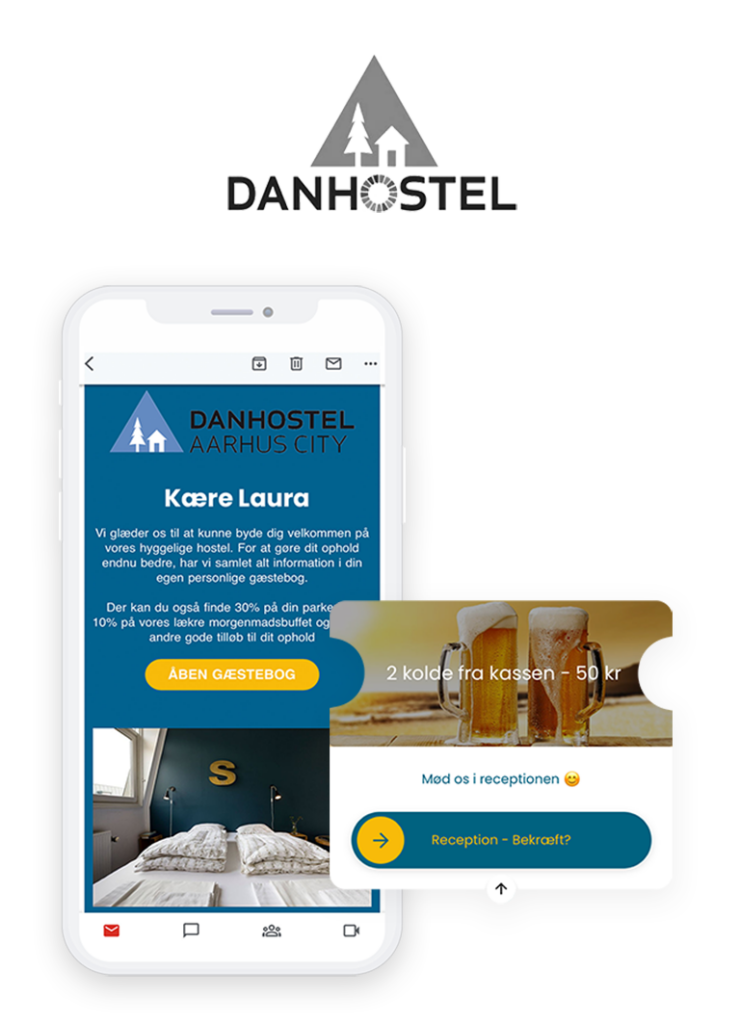 Danhostel Aarhus City
At Danhostel Aarhus City they've created two guest segments: groups/school camps and leisure. A lot of the information on their DigitalGuest platform isn't relevant for the school camps but is very relevant for their leisure guests. For example, they've chosen that parking, room service, and a two-for-one beer voucher should only be shown to leisure guests. Their automated email communication flow is also only sent out to leisure guests.
Both initiatives help Danhostel Aarhus City create a customized guest experience based on the needs of each guest type.
customized guest experience
Ready to reach the right guests with the right content?
Kragerup Gods
One platform with two completely different user groups. At Kragerup Gods they're using their DigitalGuest platform to inform both overnight guests staying at the hotel as well as day guests who are visiting their outdoor activity park.
So, not to confuse guests with irrelevant information, they've created two guest segments: overnight guests and activity park visitors. The platform shown to overnight guests includes room upgrades, a 2-for-1 drink voucher and general information while the activity park visitors receive information about each activity in the park and the possibility to order food ahead of time.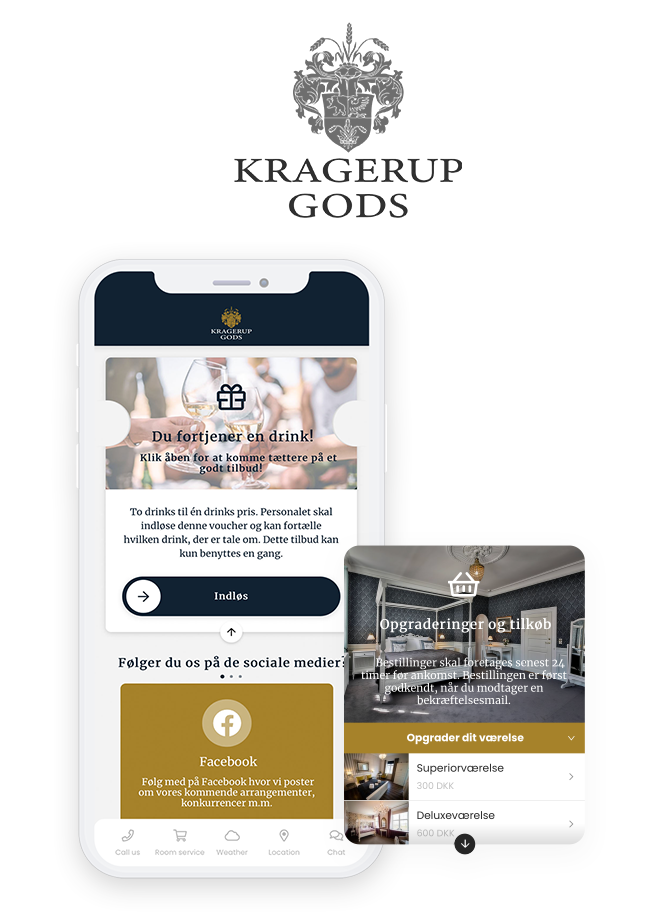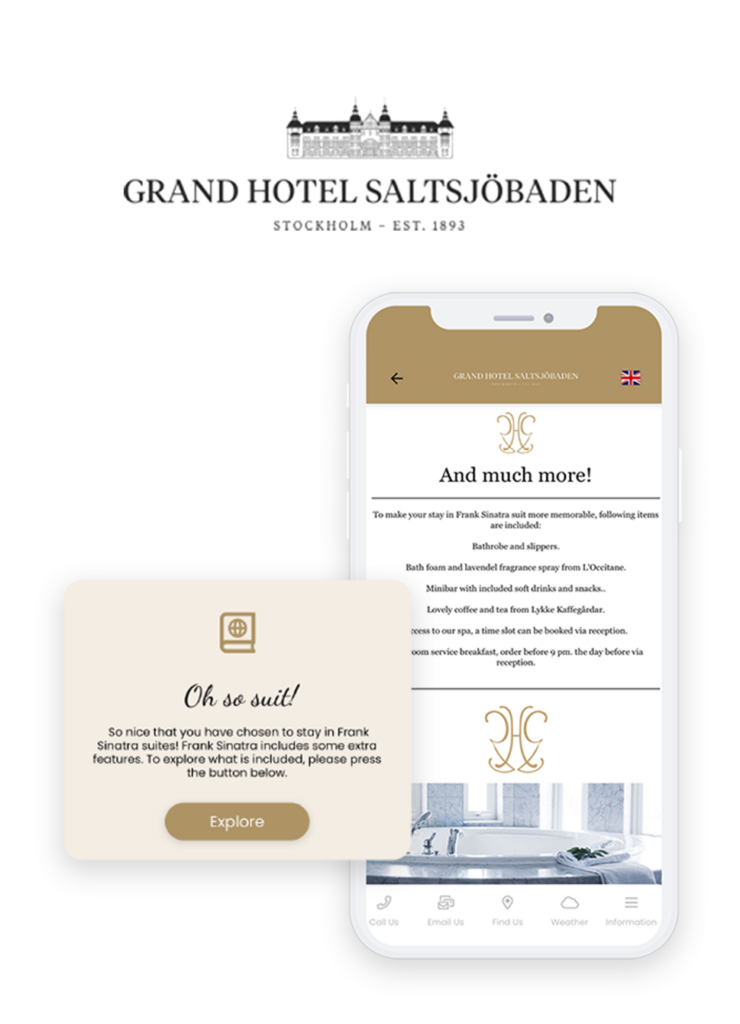 Grand Hotel Saltsjöbaden
Maybe you have different information for guests staying in suites than the rest of the hotel guests? At Grand Hotel Saltsjöbaden they've created unit categories which mean guests staying in suites and guests staying in standard rooms, can receive different platform information.
At this property suite, guests are informed that their stay includes bathrobes and slippers, free drinks and snacks as well as spa articles. They even have a specific category for their Frank Sinatra suite because guests staying there also get free access to the spa and free room service breakfast. This is the perfect way to make sure you always give your guests the most relevant information for their stay.
Are you curious?
Get ready to become the amazing new client of DigitalGuest.