Guest communication cases
guest communication in hospitality
Communication is key! And providing that little bit of extra service is a piece of cake when you can contact your guests with just a few clicks! So what could your guests be interested in? Let's dive into these stories!
ICEHOTEL
Combine the power of customized communication and an incredible natural wonder and you will get some pretty happy guests!
At the world-famous ICEHOTEL, they know how important it is to keep their guests 100% well-informed, not only about practical information but also about happenings going on. This means, when the Northern Lights are dancing in the skies, they are sending an SMS to all in-house guests. This way they make sure none of their guests misses out on this once-in-a-lifetime nature's greatest spectacles!
That's what we call an amazing digital guest experience!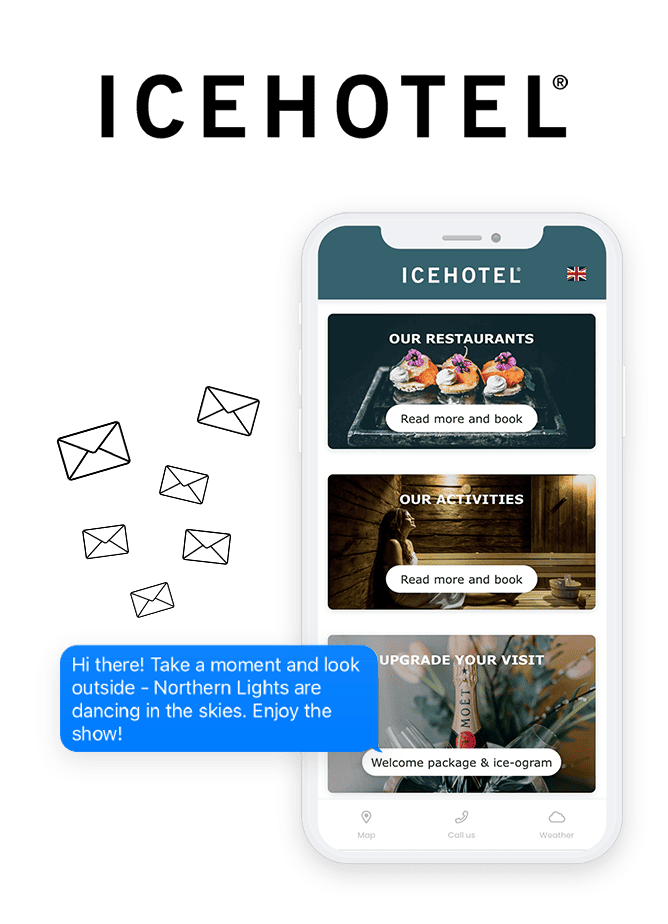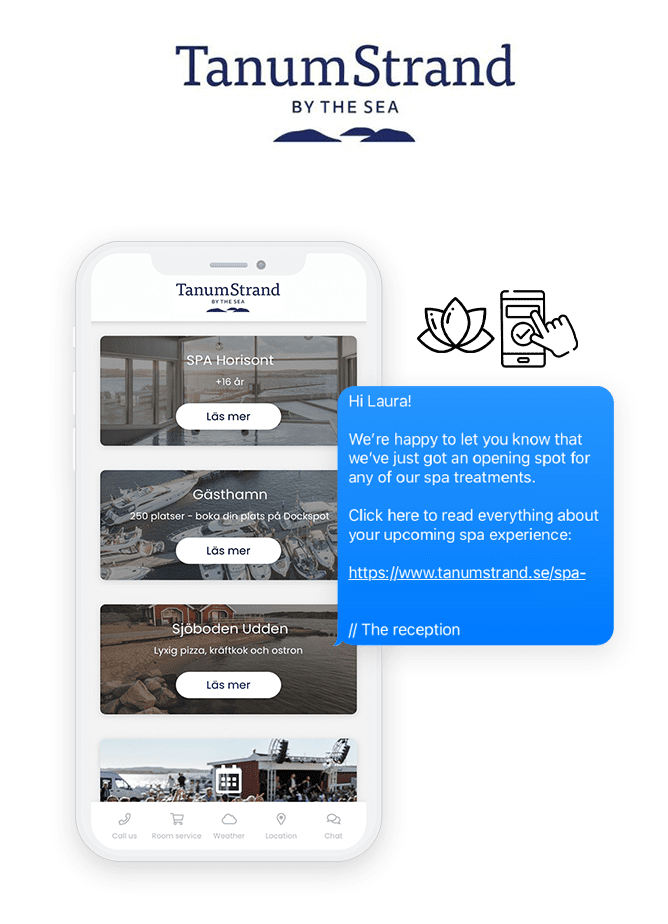 TanumStrand
A late cancellation for a spa treatment or massage used to equal lost income at TanumStrand, but now they send out a quick SMS letting in-house guests know if there's an opening.
Often this results in a new booking, so the hotel still gets the income and a happy guest after a wonderful spa treatment!
Ready to be our next amazing client?
Blokhus By Camping
The key to a camping trailer was found on a sidewalk in Blokhus and brought to the reception at Blokhus By Camping as lost & found. Before DigitalGuest, the campsite would've printed posters to display in communal spaces around the campsite, so it could take several days to find the owner – if the owner was even found at all.
This time they decided to log into their DigitalGuest platform and send out an SMS to all in-house guests. Just 10 minutes later the key was returned to its owner. Now that is effective digital communication!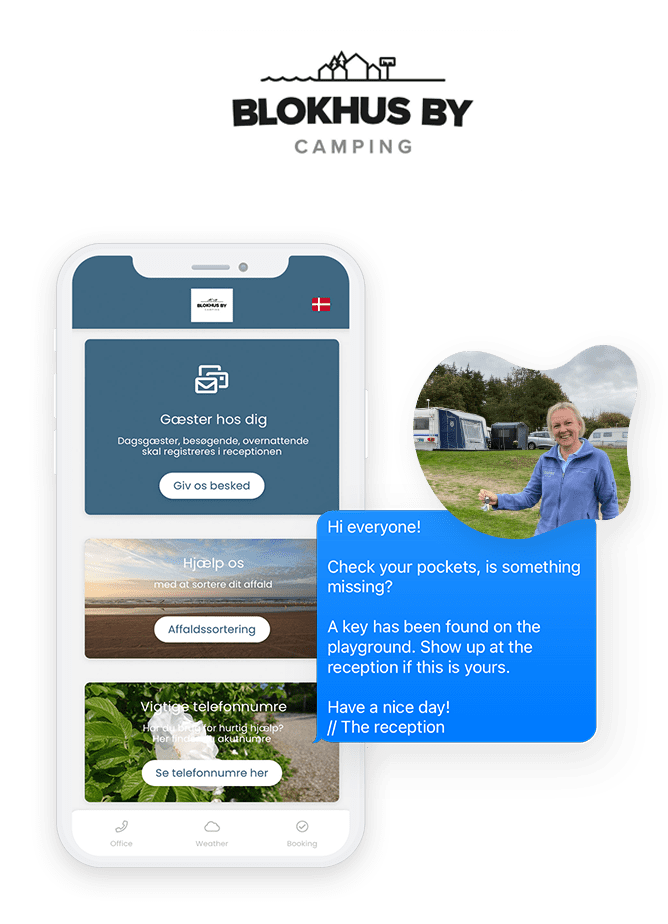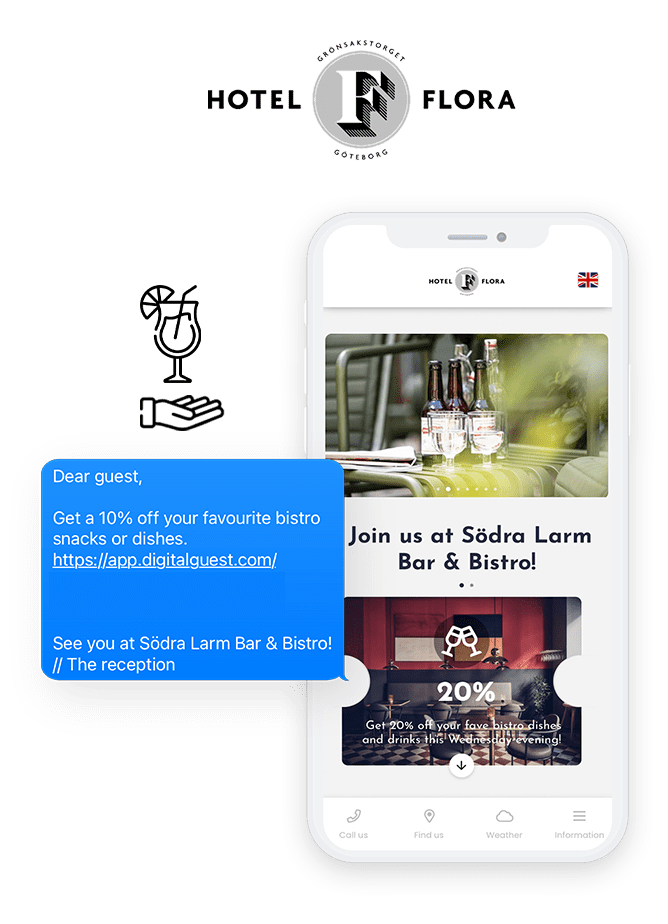 Hotel Flora
Nudge your guests to visit your restaurant or bar with an extra SMS or email. At Hotel Flora they had been sending out a short pre-arrival SMS inviting guests to join happy hour or some snacks at their in-house bar & bistro.
Super simple and easy way to increase the revenue and at the same time achieve happy and well-informed guests!
invitation for happy hour
guest communication in hospitality
Are you curious?
Get ready to become the amazing new client of DigitalGuest.