In the fast-paced and ever-evolving world of hospitality, finding innovative ways to increase revenue while enhancing guest satisfaction is the key to success. One such strategy that has proven to be highly effective is upselling. But what exactly is upselling, and why is it essential for your hotel or property? Let's dive into the world of upselling and explore five easy ways to boost sales in the hospitality industry.
What is upselling and why is it important to you?
Upselling is the art of selling customers more expensive items, upgrades, extras, or add-ons to maximize revenue. For hotels and properties, this means making the most of your amenities and products in a way that generates additional income. But there's more to it than just profits.

You might wonder what is the main goal of upselling and the answer is simple – increase guest satisfaction. When you can leave your guests satisfied, there will be positive reviews, you will build stronger relationships and more revenue will naturally follow. Upselling guests the right way is a very easy and effective way to increase your revenue. A great example of upselling is from our customer Mountain Lodge, Stöten who managed to cash in more than 50.000 EUR from takeaway offered on their DigitalGuest platform in just 5 months. The good news? You can achieve similar success too!
Do more with what you already have!
Let's go through some of the best ways to boost sales with upselling at your property during the whole guest journey. Ready?
1) Pre-arrival Messaging
Most guests feel overwhelmed with upselling decisions during check-in at the front desk. Instead, you can easily connect with guests before they step foot on the property by sending out pre-arrival emails with suggestions and recommendations. This way guests have time to go through and understand all the possibilities the property is offering.
This email can contain personalized suggestions and recommendations tailored to each guest's preferences. By providing guests with information and options in advance, they'll have time to explore and understand the possibilities your property offers. This not only enhances their experience but also frees up your staff to focus on in-house guests. And that is exactly what we want!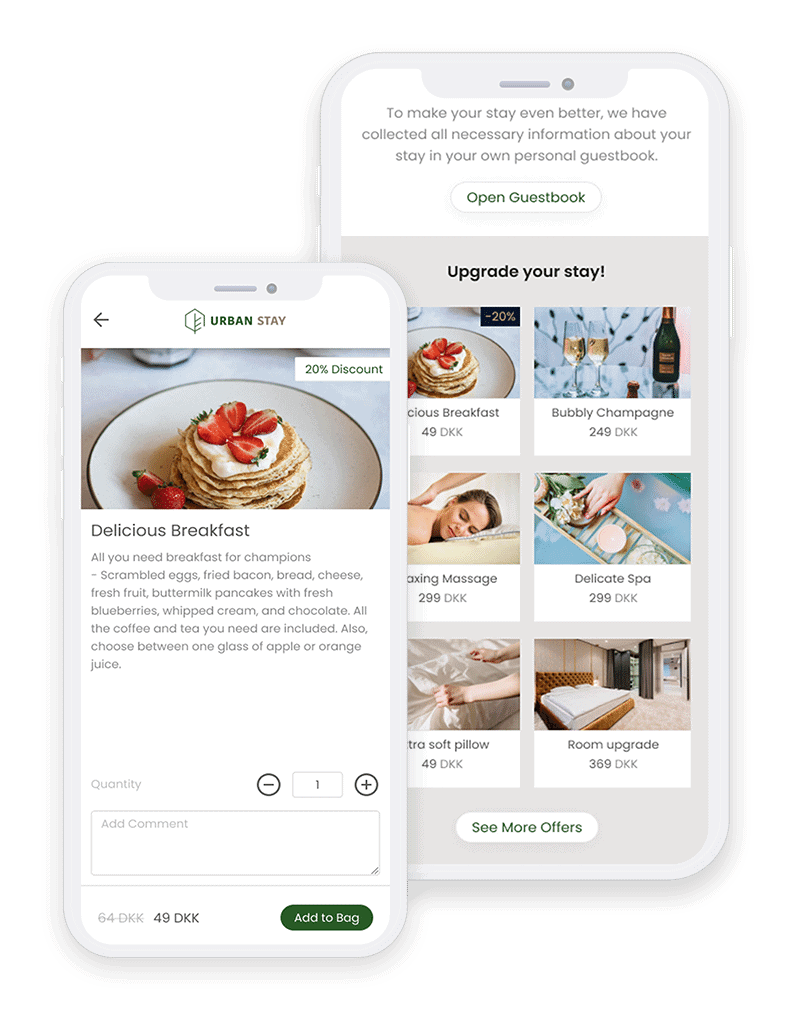 2) Inform Guests About the Property's Amenities
Building on the idea of pre-arrival communication, the more informed guests are about your hotel's offerings, the greater the opportunity for upselling. When guests are aware of all the services and amenities available, they might discover something they didn't know they could enjoy. Here are some examples:
Early check-in and bag storage
Parking
Airport pick-up, shuttle, taxi, etc.
Bottle of wine before arrival
Guided tours
With the data and insights provided by DigitalGuest, hotels can gain a deep understanding of their guests. This information can then be used to personalize deals and offers to match each guest's unique needs. Moreover, automation can be employed to ensure that different types of guests receive tailored pre-stay emails, recognizing that different purposes for the stay require different information. Personalization not only enhances the guest experience but also boosts upselling opportunities.
Ready to improve boost sales and generate revenue?
3) Provide digital room service
In today's digital age, convenience is king. One of the most convenient services you can offer your guests is digital room service. Gone are the days of browsing through physical menus or struggling to communicate orders over the phone. Instead, guests can peruse digital menus and place orders directly from their mobile devices at their leisure.
Not only does digital room service streamline the dining experience for guests, but it also improves their overall satisfaction with your property. It's a win-win situation for both guests and staff, resulting in increased sales and happier customers.
4) Drive Late Check-Out and Extended Stays
Upselling isn't limited to pre-arrival and in-stay opportunities; you can also employ it on the day of check-out. Consider sending an automated email offering guests the option for late check-out or inquiring if they'd like to extend their stay by an extra night.
This approach capitalizes on the guests' existing positive experiences and entices them to prolong their stay. It's an excellent way to boost revenue by maximizing room occupancy and leveraging the goodwill you've already cultivated.
5) Help Guests Book Their Next Stay
The guest experience doesn't end when they check out; it extends beyond their stay at your property. To capitalize on this, you can continue upselling even after guests have left your premises. Send them post-stay emails to express gratitude for their visit and, simultaneously, promote enticing return offers.
Inviting guests to book directly with special discounts or offers not only strengthens your guest relationships but also sets the stage for future upselling opportunities. By keeping your property top of mind, you increase the likelihood of repeat bookings and ongoing revenue.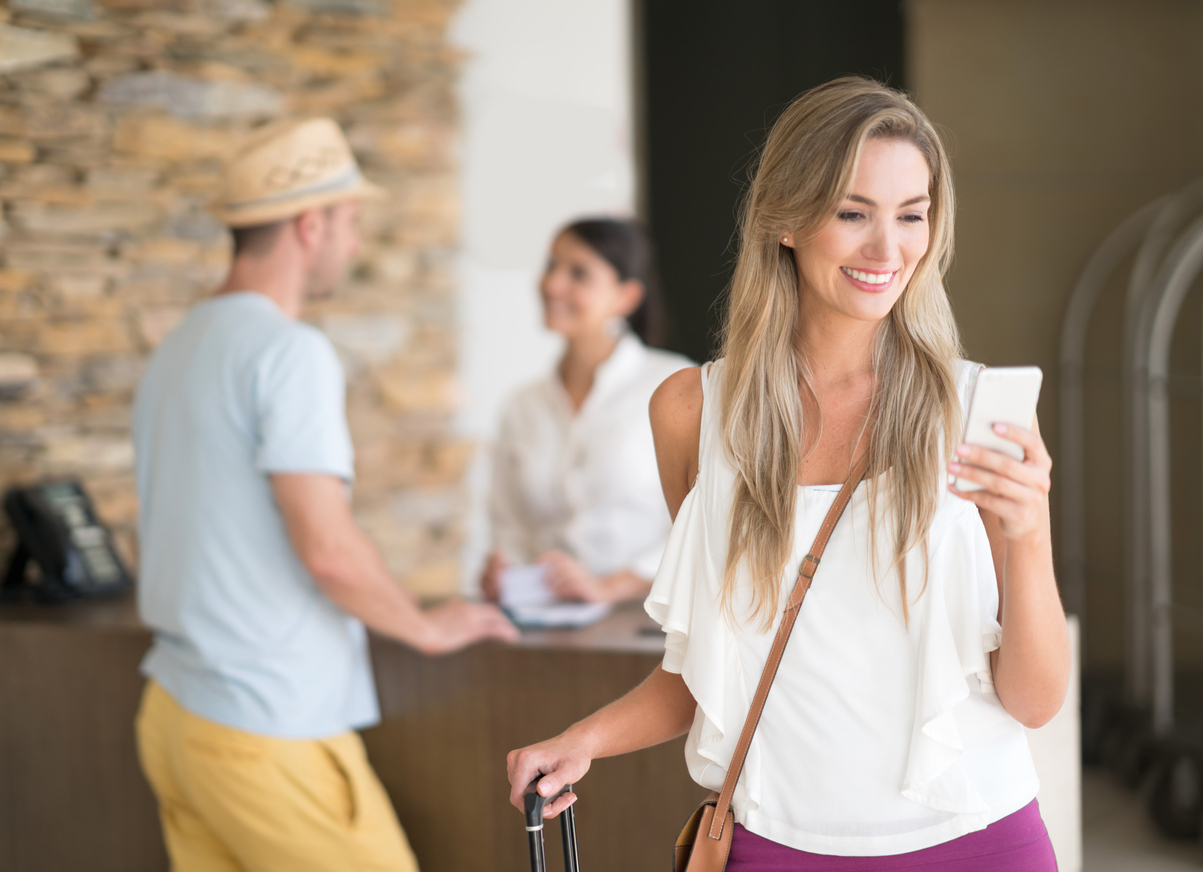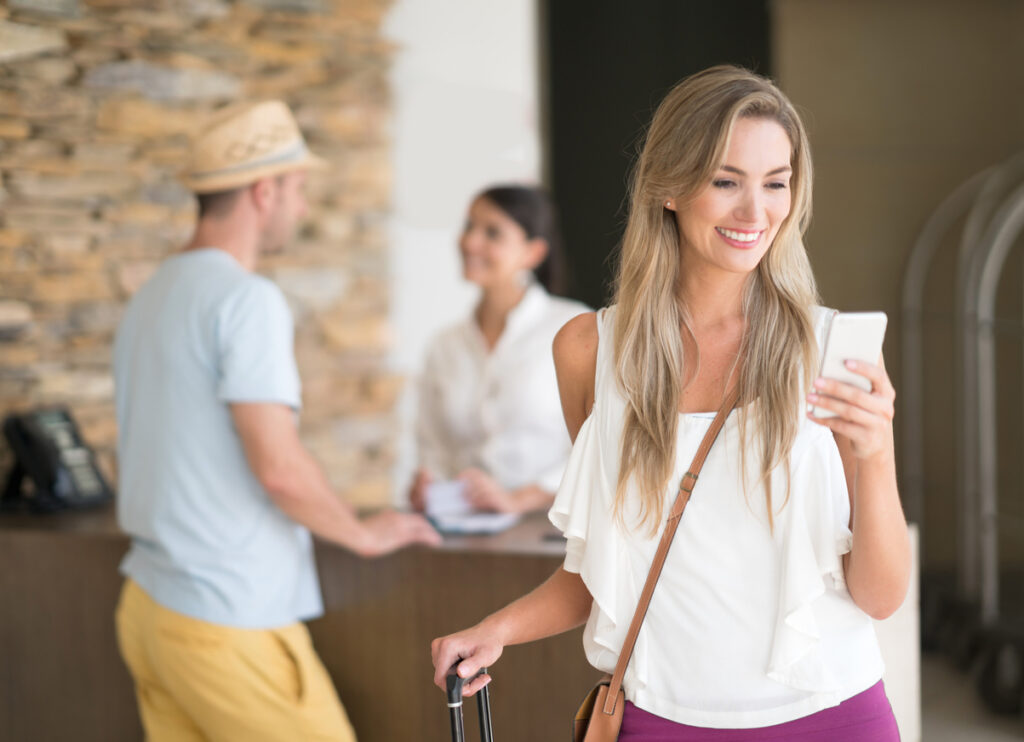 If you're eager to learn more about how to boost sales and revenue for your hospitality business, don't hesitate to Book a Demo with us at DigitalGuest. Let's explore the possibilities together and take your property to new heights!🚀
Remember, in the hospitality industry, upselling isn't just about selling more; it's about creating exceptional guest experiences that keep them coming back for more.